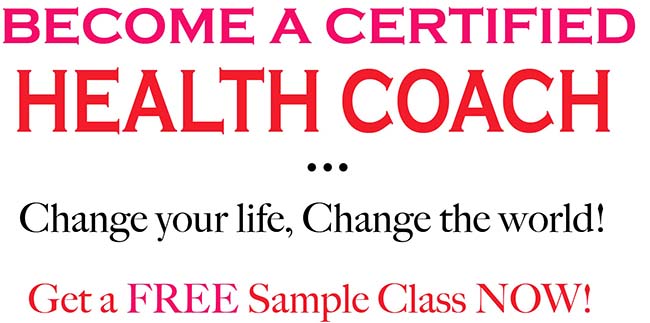 The Institute for Integrative Nutrition (IIN) was a transformational life-changing experience.  And it sounds dramatic, I know, but IIN gave me the opportunity to create massive changes in my life that I only day-dreamed about.  This school enabled me to think about other opportunities, create change with my personal relationships, my health and my overall life.  I left my career in Fashion, gave Goodie Goodie Gluten-Free the radical makeover it was destined to have.  I learned how to navigate my own health when times got rough!, while at the same time I learned so much about Holistic Nutrition, the mind, body and soul connection.  I knew that IIN was the start to a beautiful new beginning and that I was planting the seeds to pave a new path.  I could not be more grateful for my experience and so in return I am spreading the IIN love, which YOU can benefit from!
Although the school trains you to be a Holistic Health Coach, you have the opportunity to also heal your own body, heal and learn to manage your own medical issues in different ways and learn holistic ways to better your life; emotionally, mentally and physically.  After all, you are your first client.  I had enrolled at IIN to change my career and become a Health Coach, but I also enrolled to learn how to further my own healing with my personal medical conditions.  It turned out that my health conditions and going back to school collided in ways I never thought.  I never realized that my medical issues would escalate the way they did, and because of this school, my amazing, supportive schooling, I was able to become a team player in my healing, because I had such great knowledge from IIN.  So as I said, My experience at IIN was life changing.  And I say that because my whole life changed completely.
As a graduate and a passionate ambassador of IIN, I am all about spreading the healthy love.  I have the opportunity to give you gorgeous savings to make your dreams come true!  The next IIN Health Coaching Program Starts this Summer.  Email me about special discounts, or mention Julie Rosenthal Ambassador Savings when you call IIN at 1-877-730-5444.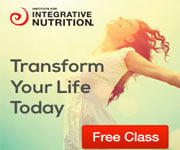 Ready to enroll at IIN?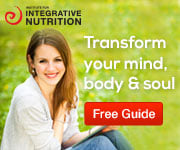 So, what's it like?
This program can be done anywhere, and the curriculum can be accessed 24/7 through the IIN App.
The Integrative Nutrition Health Coach Training Program teaches you how to work with clients one-on-one, and run group programs and workshops in settings such as corporations, spas, health clubs, doctor's offices, schools and more.
Integrative Nutrition covers cutting-edge and holistic concepts along with modern health issues that you won't always find in a traditional Nutrition program.  Here are just a few topics you will study: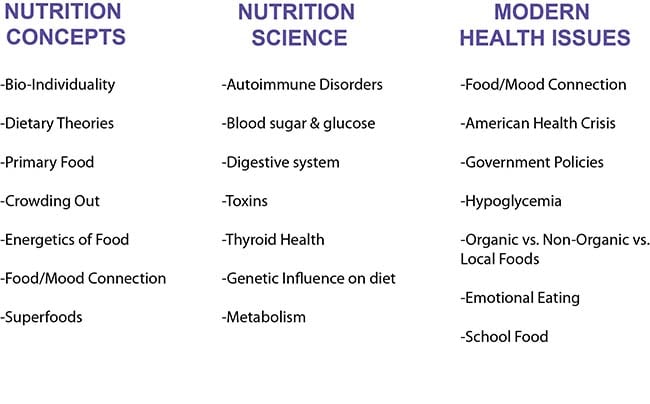 Just a few of the experts:
Walter Willet, MD: Chair of Nutrition, Harvard School of Public Health  -Chair of the department of Nutrition at Harvard's School of Public Health as well as the Author of Eat, Drink and Be Healthy; The Harvard Medical School Guide to Healthy Eating. Andrew Weil, MD: Director of Integrative Medicine, University of Arizona -A best selling author who's books include: Spontaneous Healing and Eight Weeks to optimal Health. Dr. Weil is a Harvard Medical School Graduate and world renowned expert on medicinal herbs, mind body interactions and healing systems.  He also started the Integrative Medicine Program at University of Arizona. Deepak Chopra-World Leader in the field of Mind-Body Medicine  -A holistic healer and author of more then 50 books translated into over 35 languages.  Deepak is a fellow of the American College of Physicians and one of Time Magazine's "Top 100 heroes and icons of the century and the "poet-prophet of alternative medicine".
Wanna know more?!  Email me at Goodiegoodieglutenfree@gmail.com and I'll answer all of your questions and let you in on the juicy discount details.  Or, already sold?  Call IIN and mention my name (Julie Rosenthal Ambassador Savings) to get your savings at (877) 730-5444.  Next term starts this Summer 2017!
Your life is about to change, and I'm so excited for you!
Save