Simple Dairy-Free Hot Cocoa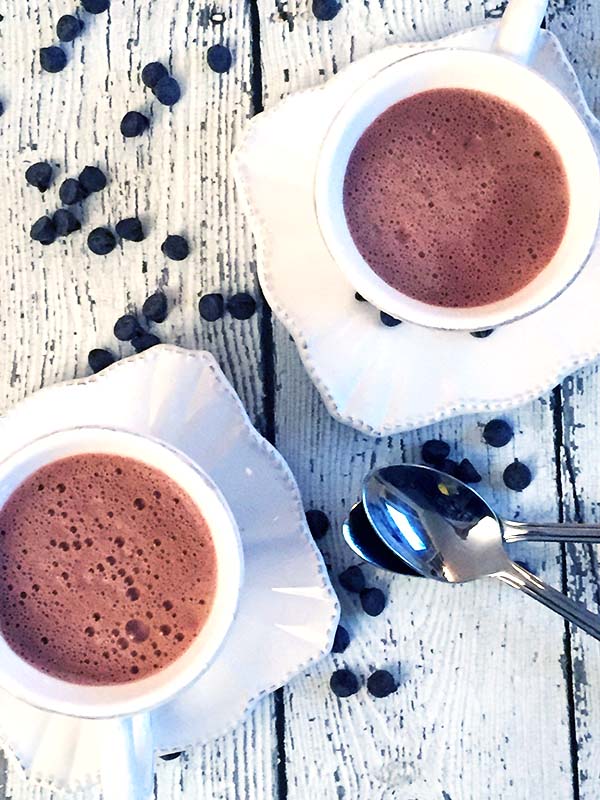 Author:
Julie Rosenthal @ goodiegoodieglutenfree.com
1 cup unsweetened hemp milk (homemade preferred)
1¼ cups water
2 heaping tablespoons of unsweetened cocoa or cacao powder
¼ tsp. Cinnamon
⅛ tsp. Cardamom
¼ + an additional pinch Stevia powder (I like SweetLeaf)
In a blender, blend all ingredients together (it will get foamy)
Pour into 2 big mugs or 4 small mugs and microwave each mug separately for a little over a minute. (1 minute 15 seconds works well in my microwave | 2 minutes makes it explode in my microwave).
If the mixture is too thick and chocolatey for your liking you can add more water. It is totally delicious both ways. You can always sub the hemp milk for cashew milk, almond milk, coconut milk, Tigernut milk or other non-dairy milks. Remember! Choose unsweetened milks if you are on a sugar-free or Candida diet. And if you want it to be sweeter you can either add more Stevia, or add coconut sugar.
Recipe by
​Goodie Goodie Gluten-Free
at https://goodiegoodieglutenfree.com/simple-dairy-free-hot-cocoa/