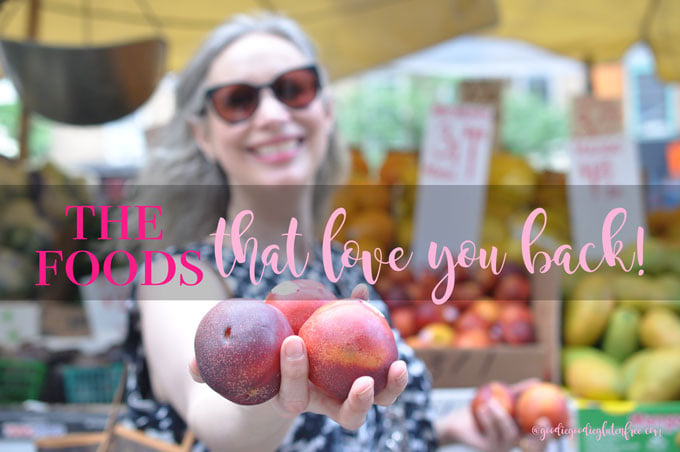 1:1 Supermarket Tour // 75 min // $200.00
Ever feel lost at the Supermarket?  Can't decode the gluten-free labels?  With me, by your side, YOUR supermarket tour will be educational, fun, easy, and effortless.
Does this sound like you?
Ever wonder how you'll navigate the supermarket when you feel so overwhelmed?
Ever wish you had someone right beside you to bounce questions off of?
Ever wish you had someone right beside you to guide you while at the same time get you out of there in a timely manner?
Ever wish you can say to your coach, let me give you my list and you handle it?
Ever wish you could actually leave a supermarket WITH gluten-free food and lots of it?
Ever wish you had someone like me to take you or handle your market needs?
Feel lost in the produce aisle?
Feel like your at a loss with gluten-free products, and how to read those darn labels!
Do you wonder what the difference in organic vs regular produce?
Don't know what to buy?
Can't decode the labels?
It looks healthy but is it really?
What's Kale?
Is it organic?
Is it a GMO? What's a GMO?
Are pesticides bad?  Does it even matter?
Is local bad too?
Wondering how to save money with your new lifestyle?
Want this experience to be fun?
These days you have to become your own food detective.
Companies are calling products gluten-free when they are not, so you have to know how to read your labels.
"All-Natural", "Sugar-Free", "No Additives", "Great source of" are all being labeled over almost every product out there.  It is impossible to be able to decode everything on your own until you learn how to.   Let me be your guide.
This 1:1 tour is held at the following locations:
Fairway – Midtown East
Trader Joe's – Midtown East
Whole Foods – Union Square

All payments are made through PayPal and all payments must be paid before the appointment.  There is also a supermarket health history you as the client will fill out in regards to dietary needs.  There is a 48-day cancelation policy.