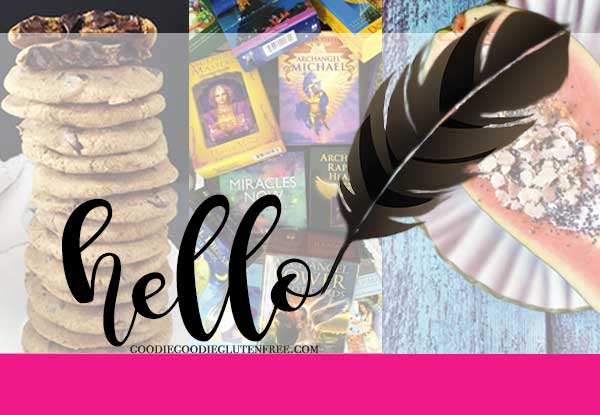 Hey babes!  If you landed here, that means you have questions!  And I would love nothing more then to help and guide you.
You can also check out my FAQ to see if you see you see your answers there.
If not, email me at goodiegoodieglutenfree@gmail.com.  I look forward to hearing from you!
Please note I do not accept unsolicited guest posts.
Want to work together?
Click here for 1:1 Health, Soul & Nutrition Coaching
Click here for Collaborations 
Click here for Intuitive Readings
Click here for Supermarket Tours
Click here to book a Discovery Call
Coaching packages:
If you're interested in coaching with me, kindly email me with your gorgeous name, and a little bit about what is going on for you right now, and why you think we would be a fit to work together.
Places you can find me!
Email – goodiegoodieglutenfree (at) gmail (dot) com
Facebook – facebook.com/Goodiegoodieglutenfree 
Instagram – instagram.com/goodiegoodieglutenfree
Twitter – twitter.com/goodiegoodiegf
Pinterest – pinterest.com/goodiegoodiegf
Youtube – goodiegoodiegluten-free