Are you willing to take a different route towards healing?

1:1 PRIVATE COACHING
Health – Healing – Nutrition – Soul
with
JULIE ROSENTHAL
Your Autoimmune Disease, chronic illness, and chronic health conditions do not need to be your EVERYTHING.  You do not need to become your disease and lose yourself in the process.  Where you are right now in life does not define where you'll be in the future.  You have the power to progress and grow.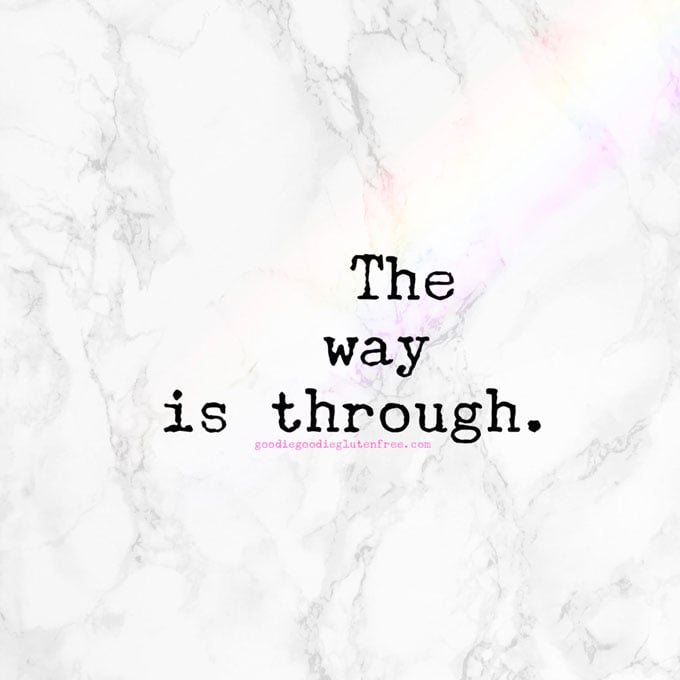 Does this sound like YOUR LIFE?
Tired of doctor hopping?
Frustrated by all of the medical testings with zero answers?
Tired of doctors telling you nothing is wrong when you know something isn't right?
Frustrated that doctors tell you it's all in your head?
Constantly worried about your conditions to the point that it impacts your relationships negatively?
React to EVERYTHING?! (food, chemical, environmental)
Heavy brain fog, but consciously 100% gluten-free?
Sick of random hair loss, acne, and other mystery conditions?
More than just gluten-free and still having complications?
Food allergy symptoms but test negative?
Diagnosed Celiac or Gluten-Sensitive and wondering why the gluten-free diet isn't enough?
Manage a health condition that's worsening such as Celiac Disease, Gluten-Sensitivity, SIBO, Candida overgrowth, food sensitivities, acid reflux, cystic acne, Rosacea, mystery digestive issues, vitamin deficiencies, malabsorption due to Celiac, Leaky Gut, Telogen Effluvium (hair loss) Vitamin D or Ferritin deficiencies, high cortisol levels, Adrenal Fatigue, Chronic Fatigue, nutrient deficiencies, brain fog or other mystery symptoms?
Think your mystery symptoms are related to what you are eating?  But what?
Just received a health diagnosis that has rocked your world and you need help boosting your immune system and overall health?
Unable to get diagnosed Celiac, but KNOW gluten is an issue?
Having trouble transitioning into a healthy gluten-free diet/lifestyle?
Feel overwhelmed by having to manage your health conditions on your own?
Tired of not being supported?
Need something more but can't pinpoint what it is?
Research everything and nothing seems to fit?
Constantly overanalyze and overthink?
Do YOU:
Feel stuck?
Feel like you are becoming your illness?
Sit home crying wondering what is wrong but don't know how to fix it?
Freak out when you have setbacks and flares?
Frustrated that no one gets what you are going through?
Wonder 'why you' and 'when will this ever end'?
Feel like you're at the end of your rope?
Feel like western medicine isn't enough?
On the cusp of giving up?
Do you want to feel healthier, vibrant, full of life, aligned but don't know where to start?
Then I need to ask you a question and it's important.  It determines if you are ready to work with a coach, and why you so desperately NEED a holistic health coach.
Are you sick and tired of being sick and tired?


If you've answered YES then you are ready.

*
I KNOW that a health trauma can change a person.
And I would like to hold space for you.
I have been exactly where you are right now at this point in your life.  I was "there" for years!  I know what it feels like to be in hell, to feel like no one is going to understand let alone support you during this time.  I so get you.  But I learned something along the way I'd like to share.  By becoming a team player in my own healing, developing a spiritual practice and taking a holistic approach, I was able to overhaul my entire lifestyle and begin to heal.
But I wasn't always this way.  I had to learn how to rebuild and find a new way of healing that would work for my body.  From 2006 to the Summer of 2012 I would have told you that the gluten-free diet was the end all be all to manage Celiac Disease or a Gluten-Sensitivity.  Hands down!
Mid-2012 little by little my health began to deteriorate and I slowly began to learn and understand that the gluten-free diet wasn't enough anymore.  Something had shifted.  It was now much more then Celiac Disease.  I spent YEARS doctor hopping and looking for answers.  Everything was falling apart.  I literally thought "why me" as I sat in the corner of my apartment crying.  I thought that it would be like this forever!  Western medicine wasn't working anymore.  I didn't know what to do.  And THAT is when my journey really began.  It wasn't just about diet anymore, it was about EVERYTHING.
In 2014, I was diagnosed with Chronic SIBO, Chronic Candida Overgrowth, Leaky Gut, a boatload of vitamin deficiencies that I couldn't maintain proper levels of due to malabsorption, Adrenal Fatigue, high Cortisol levels, 40 + food sensitivities, Telogen Effluvium, and many more conditions on top of my 2006 Celiac Disease diagnosis. Read my story here
In 2018 I was diagnosed with a partial labral tear in my hip and early onset of Arthritis in both hips that forced me to walk with a cane for a full year.  Then in 2019, I was diagnosed with Hip Dysplasia on both hips and a few partial tears in my hip ligament.  Besides physical therapy, we are trying to prolong the process of needing surgery.  I've had two cortisone shots in different places of my left hip and I am no longer walking with a cane.  Let's just say the last year has really tested my confidence and having a program like this helped me get through it all!  That's why I know my program is full-proof because I am living proof.
I now know that going gluten-free ISN'T always enough.
We often need much more self-care management and other food eliminations that inflame the body than just a gluten-free diet. 
In order to heal, food is medicine and self-care is your lifeline.
MY APPROACH
As a Board Certified Holistic Health Coach, recipe developer, food sensitivity queen, Certified Angel Card Reader and spiritual mentor I have studied all the major dietary theories, healing techniques, self-care practices, and will help you discover what approach works best for you.
I practice a holistic approach to healing, health, and wellness which means that I look at how ALL areas of your life are connected by combining food, a spiritual practice, and self-care management to inspire total wellness.  I believe all three elements are the secret ingredients of healing.

"Vibrate with the cosmos and the cosmos shall clear the path." Yogi Bhajan

I designed these programs and sessions to LOVE you up!

So, let's get something straight:
No one diet works for everyone.
No one way of healing works for everyone.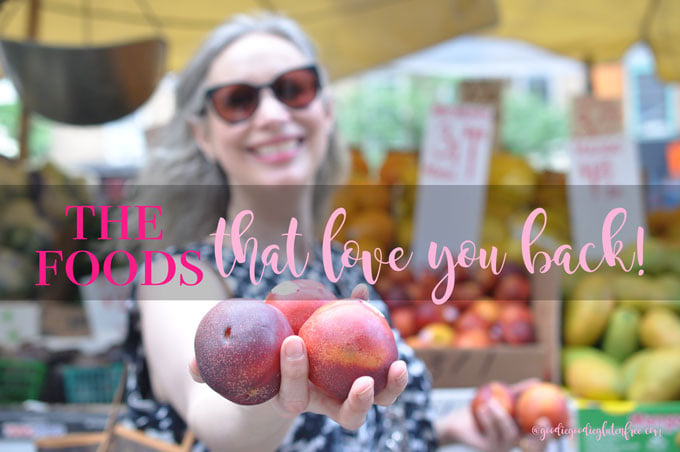 THE ELEMENTS A // BIO INDIVIDUALITY ™
The concept of Bio-individuality ™ is the idea that each person has a portion of unique food, lifestyle and self-care needs.  One person's food is another person's poison, and that's why fad diets tend to fail in the long run.  Working on the principle of bio-individuality, I support you to make positive changes that are based on your unique needs, lifestyle, preferences, and ancestral background.
Rather than dwelling on fat and calories, I'll work with you to focus on the concept of whole foods, real nutrients, real benefits and we will create a plan that is completely customized for you.  We'll find the foods and lifestyle choices that best support you, so you can make gradual lifelong changes that match how you dream to feel even with Autoimmune Disease or Chronic health conditions.
THE ELEMENTS B // INTEGRATIVE NUTRITION®PLATE
The Integrative Nutrition Plate emphasizes the importance of local and organic produce, whole grains, high-quality proteins, healthy fats, and water.  It shows you how a plate should appear at mealtime and emphasizes the importance of proportions and portion sizes.  To complete the picture the plate is surrounded by lifestyle factors that create optimal health: relationship, career, physical activity, and spirituality. I'll introduce you to some of the healthiest foods on the planet and teach you how to find what's best for your unique body.
THE ELEMENTS C // PRIMARY FOOD ™
It's easy to overlook all of the things that contribute to our sense of nourishment and fulfillment.  It's not just the food we eat that affects our health, but all of the other factors present in our daily lives.  Healthy relationships, a fulfilling career, regular physical activity, and spiritual awareness are essential forms of nourishment.  When these "primary foods" are balanced, what you eat becomes secondary.  Primary food IS self-care and self-love.  These two factors are just as important as everything else you do for your well-being.  I will support you in achieving all of your goals, from eating the right foods for your body, the right self-care for your body to living an inspired life.
Self-care is not a luxury, it is a necessity.
My mission is to help you heal and manage your conditions with ease so you can feel vibrant, supported, aligned, set-back free, happy, and healthy beyond your Autoimmune disease or chronic health condition.
Ready?


1:1

You are coming to me to heal beyond the gluten-free diet.
Below is a list of topics we dive into when you hire me as your coach.
FOOD // CLEAN EATING // INTUITIVE EATING  
Learn how to heal your gut with simple strategies that make a huge impact
Release the need to control your diet and instead re-learn how to modify your diet
Understand how to eliminate foods that don't love you back and add in ones that do
Learn how to become a food sensitivity detective
Learn how to guide yourself through elimination diets without feeling deprived
Understand how to navigate the grocery store with ease and inspiration
Discover how easy it is to plan and create simple clean delicious meals
Understand the need to incorporate more plants into your diet
Learn how to crowd out refined sugars and replace them with healthier sugars
Learn how to go sugar-free or on a sugar-detox
Learn how to give your pantry a complete and total makeover, so that the foods you need are within reach
Discover how to remove toxins from your body that are making you sick
Understand the concept of Intuitive and seasonal eating and how it relates to healing food sensitivities
GLUTEN-FREE // GLUTEN-FREE EATING // GLUTEN-FREE LIVING
Learn how to transition into the healthy gluten-free diet without feeling deprived
Discover how to live a healthy gluten-free lifestyle with ease
Learn how to always stay Celiac safe
Discover how gluten cross-contamination can be the culprit to many mystery symptoms
Learn kitchen prep for a healthy gluten-free household
Discover ease during the holidays
Learn how to give your pantry a complete and total gluten-free makeover, so that the foods you need are within reach, without breaking the bank
Know what to do if going gluten-free isn't enough, and how to tackle it
Gain clarity by learning how to read gluten-free labels and spot hidden gluten
Discover how easy it is to dine out at non-gluten-free restaurants without being scared of getting sick
Learn how to ease into a gluten-free diet after a Celiac Disease diagnosis
Discover how to get the answers you need by calling manufacturers (food, drugs, beauty)
Travel effortlessly gluten-free
Find out what needs (food, cosmetics) to be gluten-free for your autoimmune disease or condition and eliminate with ease
Learn which medications are gluten-free and which ones are not
SELF-CARE // SELF-LOVE // PRIMARY FOOD
Understand how to be a team player in your own healing
Discover how to use your body as a compass and create a self-care toolbox that will help you for the rest of your life
Gain clarity on how to manage your chronic health condition, Celiac Disease or other Autoimmune Disease on a daily basis
Design your own DIY beauty practices that work best for your flares
Learn how to detect what vitamins and minerals you are deficient in, how to read your results and manage supplementation
Understand why self-care practices are necessary and essential in reversing autoimmune conditions and chronic health conditions
Learn what to do when you've lost hope medically, and where to turn next
Move past the "what should have been" and learn how to accept your NOW
Learn how to create a solid team of supportive doctors
Create small new changes that make a major impact on your life
Design your ideal meditation practice and learn how to implement it into your daily life
Understand how journaling creates a positive impact on your life
Discover the art of decluttering and how it impacts creating space
Discover the healing art of music and how it can transform your life
Learn new mind, body, and soul healing practices
SPIRITUALITY // SPIRITUAL PRACTICE // SOUL // CONNECTION
Learn how to find joy in your story
Discover how to tap into your intuition and follow your gut
Move through your lifestyle transition with ease and trust
Discover how to learn from your darkness
Cultivate a spiritual self-care practice personalized to what works for you
Move past your old perceptions – and shift your perspective
Learn how to be open to a new process and way of thinking
Create a gratitude practice even in your darkest moments
Learn how to be open to signs from the universe because these signs can guide you
Harness your confidence and gain guidance in finding your inner power
Gain clarity on your healing journey – because even that is healing!
Learn new spiritual tools
Harness your inner healer – become your biggest supporter
Discover how to stop self-sabotage
Learn the art of gratitude and how it can change your life
Understand how to cultivate a positive outlook and mindset in life and what it can do for you
Learn how to take small steps to start reversing (not curing) your condition as soon as possible

Working together you'll learn how to manage your lifestyle effortlessly and with ease.  You'll just know what to do going forward because we are going to train that muscle.
You will have at your fingertips a box of self-care tools personalized to you to help you manage your lifestyle for life.
You will learn how to create the exact roadmap you need for life managing your condition.
You will no longer question what you need, instead, you will learn how to trust your inner guide.
You will no longer be afraid of what if, or what happens now or next.
When in a flare, you'll know exactly what to do with minimal freakout.

By the time we are finished working together, you'll know how to be a team player in your own healing, and how to be proactive and take aligned action in regards to your health and healing.  You'll know how to take the next step, and the next step after that and more.  Healing will become second nature, like drinking water or sleeping.
You will no longer feel sad, lost, incompetent, unable to help yourself heal.  Making changes will become easy and fun.  You will become your own right-hand gal, your biggest supporter.  You'll learn how to go into immediate aligned action with ease.


Are you ready to go from zero breakthroughs to real breakthroughs?
Are you ready to find peace and drop the struggle?

"I've never seen any life transformation that didn't begin with the person in question finally getting tired of their own bullshit." Elizabeth Gilbert

Conditions I specialize in:
Celiac Disease
Non-Celiac Gluten-Sensitivity (Gluten-Intolerance)
Food sensitivities
Cross-Reactive food sensitivities
Leaky Gut
Candida Overgrowth
SIBO
Acid Reflux
Vitamin deficiencies
High Cortisol levels (Stress hormone)
Women's Telogen Effluvium / Hair loss
Chemical allergies and sensitivities
Environmental allergies and sensitivities
Chronic stress management
Adrenal Fatigue
Acne / Chronic skin conditions
Vulvodynia
Diets I specialize in:
Healthy gluten-free diet
Standard gluten-free diet
Clean eating
Paleo diet
Whole 30
Candida diet
Sugar-free diet
Nut-free diet
Coconut-free diet
Soy-free diet
Sunflower-free diet
Vanilla-free diet
Banana-free diet
Dairy-free diet
Grain-free diet
Egg-free diet
Yeast-free diet
Other food allergies or sensitivities custom to the client is ALWAYS workable.  Examples of food allergies or sensitivities are corn-free, lemon-free, citrus-free, onion-free, broccoli-free, sesame-free and many more.

I am dedicated to helping my clients live beyond Celiac Disease, Autoimmune Disease, and chronic health conditions.
I wholeheartedly believe that you can fall in love with your lifestyle beyond your illness.
It is your birthright to experience MORE joy, MORE happiness, AND to feel WHOLE.
This program is designed to make you feel good again!

Are we fit to work together?  (Well, maybe…)
You know in your heart of hearts what you are currently doing isn't working anymore
You want to find something that works so you can heal
You are willing to put in the time and the work to make massive shifts
You want to be a team player in your healing and take aligned action with the support of a coach
You need help getting from A – B
You are ready to do everything in your power to help heal your body
We are not a fit if:
You're looking for a quick fix
You're not willing to experiment in the kitchen
You can't make yourself a priority

"The only thing that is required for a healing is a lack of fear." A Course in Miracles

WHAT YOU'LL GET:
Personalized weekly support, podcast, book, restaurant, bakery, health store, music, mind/body/soul and article recommendations and inspiration from Julie
Access to nutritional tips and recipes to help you thrive
Elimination of diet food lists
A list of go-to GF foods to always keep in your purse, desk, and suitcase
Breakfast, lunch, snack, dinner and dessert recommendations customized for your body and lifestyle
Your Goodie Goodie Gluten-Free Wellness package – includes a few of my favorite things including your Gratitude Journal that will be used during our time together
Unlimited email and text support with a 24-hour turnaround
Also includes:
Self-care exercises to ground you
Weekly and monthly angel card readings
1 x Positive Affirmation card pull sent to your inbox every week for a mindset reset
Guided meditations to keep you calm and centered
Bedtime rituals for a healthy, anxiety-free sleep and morning rituals to start your day
Get the tools you need to get your health needs met.

As your health coach and spiritual guide, we will work, teach and learn together.  I will meet you where you are.  You will talk.  I will listen.  I will talk.  Together we will:
Connect the dots between where you are right now to where you want to be
Figure out why this very issue could be sabotaging and blocking you from moving forward
Create your personal blueprint
Identify nutritional and self-care red flags and help you understand what loves your body and what do not
Set personal goals and work towards small daily changes (small daily changes = massive moves)
Provide insight, inspiration, and support to help you feel your best

HOW IT WORKS:
-In person in NYC
-Via phone
-Via Skype / Facetime
Ready to dive in?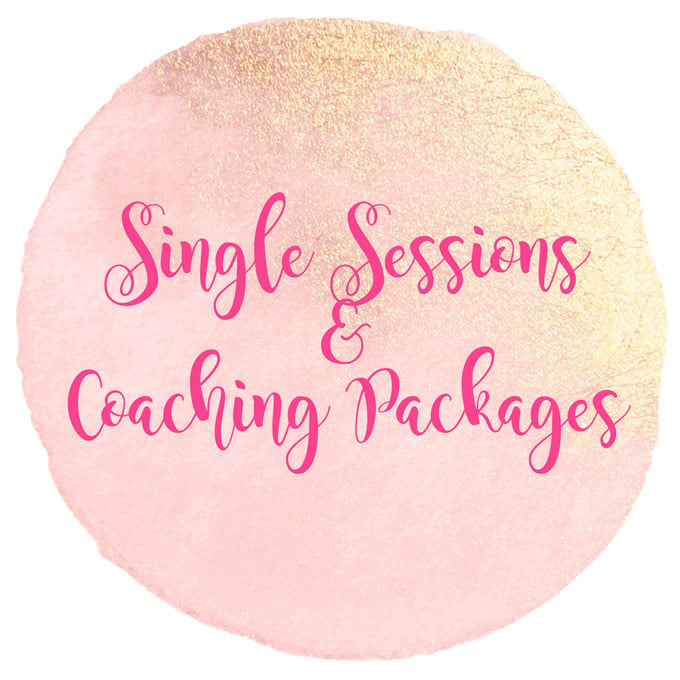 Option 1: HEALTH TUNE-UP // 1 session //

$155 / 50 min

Looking for a few tips to feel better now?  Nutrition tips, health tips, self-care tips, spiritual tips to happify your life?  Maybe you've just been diagnosed gluten-free, or you need a bit of health inspiration to help you along your journey?  Perhaps you need new meal ideas, or cannot fathom how to live without sugar and processed foods.  Or maybe you want holistic and western tips on gut healing? A few extra health inspired tips, or just want a quick inspiration session with Julie?  This quick Health Tune-Up session lasts 50 minutes via phone, skype or in Manhattan locally.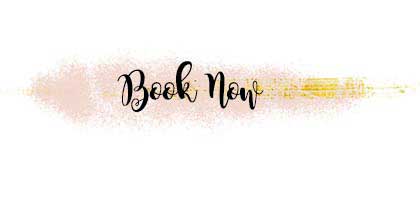 Option 2: HEALTH TUNE-UP Package // 5 sessions //

$725
Want to take your HEALTH TUNE-UP session to the next level?  Go for the package of 5 sessions!  This group of 5 50-minute sessions is for clients that want to take their health to the next level and commit to the idea of a healthier lifestyle.  You will be required to fill out a health history form for this package after purchase.  This is the Health Tune-up package and is the perfect package if you want to elevate and uplevel.  Originally $775.00.  By booking this package you'll get $50.00 off.  Some of the topics covered in this session are:
Your eating habits
Your diet
Consistency
Herbs
Supplements / deficiencies
Adding more plants into your diet
The idea of Rotation
Understanding blood work translation
Elimination Diets
Emotional and detox support
nutrition coaching
self-care, self-love practices
skin-care practices
hair-care practices
gut-healing
Gluten-free lifestyle tips
Paleo, Candida diet, dairy-free diet, sugar-free diet and diets free of specific allergens and sensitivities
Your Health Tune-Up Package includes:
5 x 50-minute coaching sessions
Unlimited email and text access with 24-hour turnaround
$50.00 off your entire package just for booking this package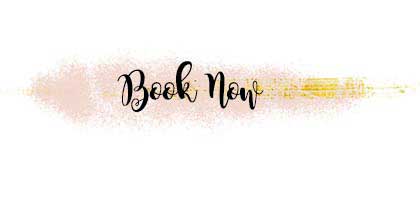 Option 3: POWER HEALTH Session // 1 session //

$310 // 120 min
This is the mother of all deep dive session.  In this 2-hour intensive coaching session where the main topic of discussion is you and your health, we go DEEP and we peel back some serious layers.  I aim to look at your root causes.  We take an intensive look into your medical history and go over every nook and cranny with a fine tooth comb, have your testing and blood work available during our session.  You'll tell me your story and what is ailing you.  I'll meet you where you are.  You'll get to be the leader in this session.  You will bring all of the documents, lab work and blood work I request along with your health history form filled out.  From there, you choose what you want to work on and we talk about it.  And then together we strategize on what you can do going forward.  This deep dive POWER HEALTH session will last 2 hours.  You'll also get unlimited email access for 1-month post session.
What your session includes:
1 2-hour intensive coaching session including a health history review
Unlimited access to email and text support for 1-month post session with 24-hour turnaround
A detailed summary and set of notes and resources following our first session
Some of the topics clients discuss in this session are:
Medical Testing
Holistic and western tips on how to start to heal your gut
Gluten-free and Celiac Disease everything
Celiac Disease Management
When it's more the Celiac Disease
Chronic Illness, chronic health conditions, and Celiac Disease management
Consistent Flares
Diet Transitions
Elimination Diets
SIBO/CANDIDA protocols
Food sensitivity testing
Food sensitivity diets
Telogen Effluvium management
Vulvodynia management
Stress management
Vitamin D, Iron, Ferritin
How to swap eliminate what harms us and incorporate what doesn't (food/chemicals)
How to heal acid reflux naturally alongside western practices
Holistic tips on how to use herbs for healing
How to heal cystic acne
How to get sick less often
Vagina tips for those diagnosed with Vulvodynia
How to shop gluten-free, dairy-free, egg-free, refined sugar-free, nut-free, and more…
You are meant to heal and move forward just like everyone else! 
And it's meant to feel good and taste good.  If it's not.  Well, then that's why you are here.  Welcome!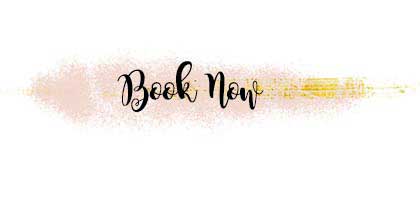 AWAKENING Package // 3 months //

Apply 
1 x comprehensive health history review ( 2 hours)
Bi-monthly 50-minute sessions per month x 3 months = 6 sessions (your first session is your 2-hour comprehensive review)
A detailed summary of our session sent straight to your email inbox
Your Goodie Goodie Gluten-Free Wellness  & Tool Care package.  This includes a few of my favorite things including your Gratitude Journal that will be used during our time together and the folder you will use to collect all of your medical results
Unlimited email and text access with 24-hour turnaround: a call from the market, from a restaurant, want me to talk to a manager? Put me on the phone! need a manufacturer check? Need fast support?  Text me.
2 pantry makeovers or healthy cooking classes (virtual )
2 x Supermarket or Farmer's Market tours
2 Angel Card readings: one 3-card spread at the start of the month and at the end of our work together
Weekly positive affirmations sent on every Monday directly to your inbox
3 music playlists/mixes: one at the start of each month to help happify your journey
3 guided meditation/breathwork sessions: 1 per month
Weekly wellness inspiration sent straight to your inbox catered to your journey
My 48-page plant juice recipe ebook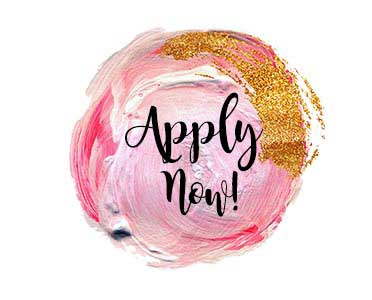 REBIRTH Package // 6 months //

Apply
1 x 2-hour comprehensive health history review
Bi-monthly 50-minute sessions per month x 6 months = 12 sessions (your first session is your 2-hour comprehensive review)
A detailed set of notes and resources following our sessions
Your Goodie Goodie Gluten-Free Wellness Care & tool package.  You'll get all of my favorite products that are perfect for what you are going through, including my favorite Gratitude Journal, medical folders that will be used during our time together and lots of self-care and wellness goodies!
Unlimited email and text access with 24-hour turnaround: a call from the market, from a restaurant, want me to talk to a manager? Put me on the phone! need a manufacturer check? Need fast support?  Text me.
2 pantry makeovers (virtual)
2 x Supermarket or Farmer's Market tour to help you get acquainted with healthy living
2 x healthy cooking class (virtual)
6 Angel Card readings: one 3-card spread at the start of each month to help shape and guide your month
Weekly positive affirmations sent on every Monday directly to your inbox
6 music playlists/mixes: one at the start of each month to help happify your journey
6 guided meditation/breathwork sessions: 1 per month
Weekly wellness inspiration sent straight to your inbox catered to your journey
My 48-page plant juice recipe ebook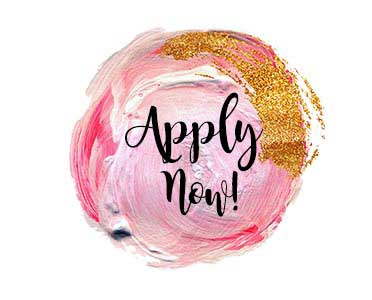 I'm so happy to say that each coaching program is always catered to my clients and is flexible in coaching style depending on the person.  That's what I love about coaching!  It's a magical, healing experience.  I cannot wait to hear from you!  Curious about my testimonials?  Check out the raves below!

"Boy, you are really good at this.  I'm so glad I found you!"
Amber Rochelle // Life Coach // Seattle, Washington

"Working with Julie was one of the best decisions I've ever made for my health.  I had been struggling with food intolerances and spiritual mindset for a while before finding Julie.  With her help, I've been able to improve my digestion, which has completely improved the quality of my life.  I would recommend Julie's services to anyone who is struggling with their body!  And I really just want people to know how much Julie can really help people grow on an emotional and spiritual level!!" 
Cory Starbird // Starbird Wellness // Holistic Health Coach // California

"Your turmeric mask made my daughter's skin glow!  Your mask heals teenage skin!  Now my other daughter complains that her skin is bad and I tell her to use your turmeric mask!"
Tricia P. // Life Coach and Healer // New Jersey

"You got me to go from hating green juices to loving them and making them a part of my daily ritual.  I haven't had a sinus infection in months because of you so thank you!  It's nice to not be sick all the time especially because I'm a mom of two."
–Jennifer B. // Gemologist // New York, New York

"Thank you so so much for all of the amazing help you have given me in teaching me and showing me the way to a gluten-free life!  You truly saved me and my stomach/body!  I could have never realized my gluten allergy so soon without you. (sad that 10+ years is soon!).  I'm so appreciative.  I just want you to know I think you are really an amazing person and so kind and thoughtful."
-Karen K. // Social Worker, LSCW // New Jersey

"I thought I was just exhausted all the time!  My joints were killing me and my mom passed me the celiac gene.  Going back to gluten to get tests done accurately was a nightmare, my body was so sore!  I couldn't wait to call you when I got my results!  Thank you for all of your help!" 
-Christie G. // Mother  // Albany, New York

"Surprised it took me this long to learn how to read my own labs!  Now I understand why I've been so tired.  Without Julie's help, I wouldn't have realized that I had any vitamin deficiencies.  And I wouldn't have been able to call my doctor and schedule the "right" type of testing.  Julie is a breath of fresh air, it's nice to have someone listen."
-Marci G.  // Marketing + PR // New York, New York

I know the Universe brought you to me for a reason.  I cannot thank you enough for all you have done so far.  Your summary of my reading is ridiculous and gives me so much hope and inspiration.  I have recently been going through ups and downs in my life and I really needed clarity on what the Universe's plan was for me.  Also, I have recently started studying more about energy and spirituality so it was perfect timing for Julie to perform my reading.  She is so professional, educated in spirituality and Angel Card Readings and extremely knowledgeable about the signs from the Angels and how to apply them to the questions in your life.  The cards she pulled were 100% spot on with the questions I have in my life.  I still can't believe how accurate the cards were.  After the reading, she provided a very thorough analysis of the cards and how I should apply them to my personal situations.  Her kind words and insight have inspired me to keep going: to follow the advice presented to me by the Angels to keep learning about the infinite possibilities that Source provides and most importantly, trust in the power of intention and the plan the Universe has for me.  Julie is a multi-talented Angel to me and I highly recommend her to anyone.  Julie is a modern-day Doreen Virtue.
-Maryanne R. // Finance // Long Island, New York

Hands down the best reading I've ever had!  The detail Julie puts into her readings is amazing!  I did my reading through email, but it felt like I was there with her for it because of the thoughtfulness and detail that went into it.  I gained insight and clarity into the situation that I asked about.  It resonated with me so much that I choked up a bit reading it.  I can't wait for my next reading!
-Shana S. // Meditation Teacher // Long Island, New York

That was so incredible!  First of all, I cannot believe that Jesus appeared in my reading!  That's amazing and I am really touched.  Everything you said really hit so close to home and really touched me.  I was getting chills while reading my Angel Card summary because it just touched me so much.  What you said about the feather being a sign was incredible because just this morning my son and I were watching out the window when he pointed out to me a feather falling from the sky so we were watching it together.  So neat!  I need to read my summary several more times to take it all in.  The reading was so in depth!  I didn't know exactly what to expect, yet you really blew me away.  Thank you so much, Julie!  You are definitely putting my heart at ease.  I cannot wait to read my Angel Card summary again and again!
-Bridget N. // Family Portrait Photographer // Alberta, Canada

I keep looking at the cards and actually when my daughter was in the hospital I kept looking at the child card that you pulled and it made me feel so comforted! Again, I so appreciate this reading, It immensely helped me and the timing was so perfect!
-Shona Ruth S. // Special Needs Mother // Canada 

The Angel Card Reading Julie did for me was the most extensive and in-depth card reading I have ever received.  Her connection with the Angels, her psychic gift and her ability to put together a thorough, comprehensive reading is just amazing.  She isn't afraid to be practical, honest and offer supportive advice to break-through spiritual blocks.  I received a much-needed confirmation from her reading to help me work on the areas I knew deep down had to be addressed. Julie cares about her clients and puts 100% of herself into preparing and working on her readings.  It is very clear that she is passionate about helping people, takes her work very seriously and doesn't leave one spiritual stone unturned.  I look forward to periodic readings and working with Julie as it has helped me in all areas of my life.
-Jennifer M.  // Holistic Health Coach // Connecticut

All payments are made via PayPal and must be approved by PayPal before we get the party started.
Please note there is a 48-hour cancellation policy and there are no refunds if the client cancels the appointment in less then 48 hours before their scheduled appointment.