Goodie Goodie Gluten-Free Blender Juices ECOOKBOOK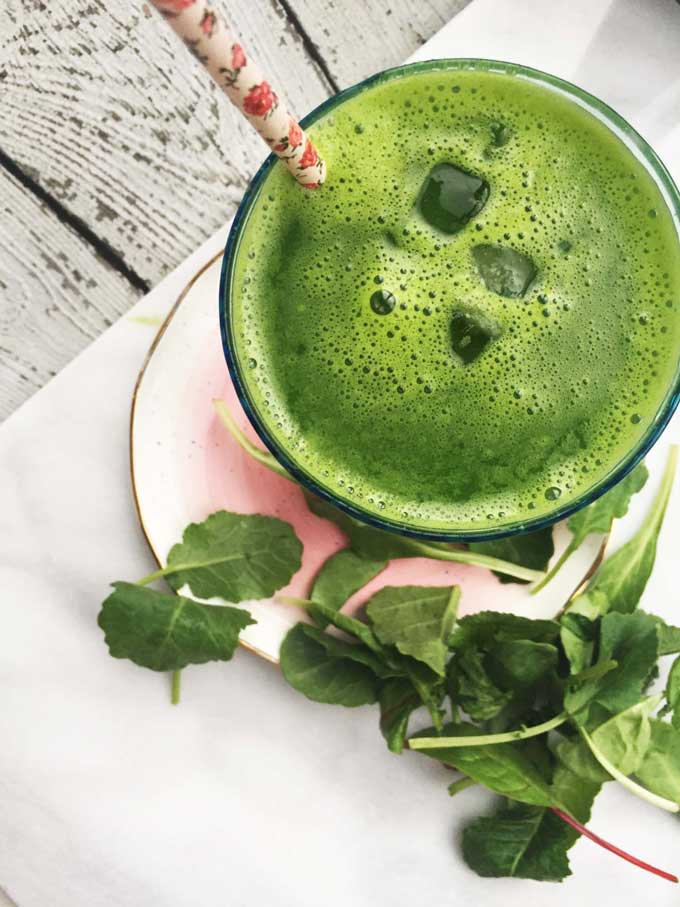 This juicing ebook is for all kinds of juice drinkers, using a minimal amount of ingredients that are nutrient-dense. The secret? Made in a blender!
This 48-page ebook houses all of my most favorite homemade juices that have gotten me through various periods of chronic illness.  It captures everything healthy juice making!  From my go-to vegetables and fruits to eating organic, to using a nut-milk bag and how to save money on produce making juices!
This ebook is for YOU!  It's to teach you how to make simple EASY juices that are nutrient-dense and don't use ten hundred impossible ingredients.  I present you with ease.  Because healthy should be easy.
A few teasers to what is in this guide:
21 delicious healthy juice recipes
How to use a nut-milk bag
The difference between juicing and blending
My roadmap to creating juices in a blender
Why juicing is not a meal
My recommendations for the best high-speed blenders
Funny stories
A gorgeous color photograph of each smoothie recipe
A glossary on every fruit and every vegetable I use, their nutrient/mineral value, and taste
This is the book where you don't need to have a juicer to make easy and delicious juices!
The mess that will be saved because you forwent the juicer.
The cost that will be drastically reduced because you won't waste as much produce.
The book that gives you an entire glossary of all fruits and vegetables used, their nutrient benefits and vitamin and mineral content.
The book that shows you me in 2014 as a juice skeptic with a really good picture! Plus a few favorite funny stories.
I hope you find comfort and ease in learning how to make delicious and nutritious juices that will tickle you green with healthy vibes.  To your health!
Don't forget to tag me @goodiegoodieglutenfree #goodiegoodieglutenfreejuices
IMPORTANT – PLEASE READ BELOW
After you purchase the guide there will a momentary delay for a few minutes
You will then receive a downloadable link to your email
You will first receive a receipt for purchasing the ebook
Then you will receive a second email with the downloadable link
You will not be able to view it on your phone, iPad or computer until you actually download the file and save it
For the iPad and iPhone, you will need to save it into google iBooks or another book-related app to save it.  Then you will have it forever!
And you can choose to print the guide and bind the guide at Staples or any other home office center.