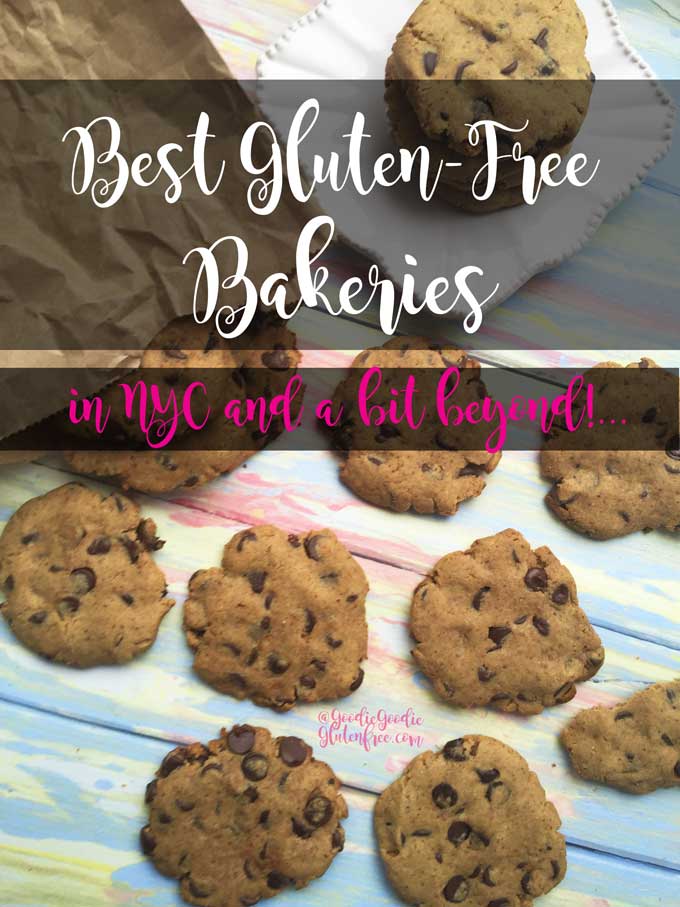 These are the gluten-free Celiac safe bakeries that I go to.  The ones that are the real deal, not the fad deal.  The Celiac safe places you can feel comfortable at.  xx
Manhattan
Bakeries – 100% dedicated gluten-free
*
Senza Gluten-Free Cafe & Bakery (dedicated gluten-free facility, with vegan and dairy-free options)
171 Sullivan Street (just down the street from the 100% gluten-free Italian restaurant)
New York, NY 10012
Phone: (212) 475-7771
*
Erin McKenna's Bakery (also Vegan & Nut free bakery but uses coconut) (catering/specialty cakes available)
Agave sweetened only
248 Broome Street
New York, NY 10002 (Between Orchard and Ludlow)
Phone: (855) 462-2292
*
NOGLU NY Bakery ( Sister restaurant to the France locations)
1266 Madison Avenue (Between 90th & 91st St.)
New York, NY
(646) 895-9798
*
Jennifer's Way Bakery CURRENTLY RELOCATING IN NYC / closed (Non-GMO corn free.  Xanthan gum used is derived from Cauliflower.  Baking powder is the only ingredient that uses non-GMO corn.  No other corn in the baking facility.  Tree nuts are used throughout the bakery.  The online bakery was Nut-Free.
263 East 10th Street (between 1st Ave & Ave A)
New York, NY 10009
Phone: (646)-682-9501
*
By The Way Bakery (Certified gluten-free & dairy-free facility and Kosher under the supervision of Rabbi Aaron Mehlman of National Kosher Supervision; they are not only Kosher, but they are also Parve) (They do catering/wedding cakes too!)
2442 Broadway
New York, NY 10024
Phone: (212) 877-0806
and the new location:
1236 Lexington Ave (at 84th street)
New York, NY 10028
Phone: (212) 988-3300
Westchester location:
574 Warburton Ave
Hastings-on-Hudson, NY 10706
Phone: (914) 478-0555
*
See's Chocolate Candy Shop – 100% Gluten-Free facility!! – A great NYC shop to grab some Celiac safe chocolates.  And they have a full list of nut-free (made and packed in a nut-free facility), dairy-free and allergen-free candies too!
*
Hu Kitchen (100% gluten-free/grain free/dairy-free facility-not nut free) (chocolate is made in a factory with wheat, however, the wheat manufacturing is done on a separate floor.)
78 Fifth Avenue
New York, NY 10011
Phone: (212) 510-8919
*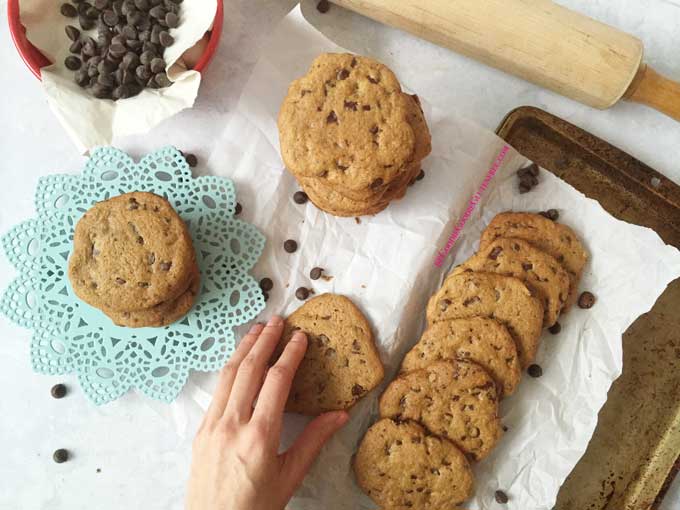 *
Gluten-Free Friendly Bakeries w/out dedicated gluten-free facility
Sprinkles Bakery
780 Lexington Avenue (between 60th & 61st street)
New York, NY 10065
Phone: (212) 207-8375
225 Liberty Street (Hudson Eats Food Court/upstairs above Winter Garden)
Brookfield Place
New York, NY 10281
*
By Chloe West Village
185 Bleeker Street B
New York, NY 10012
By Chloe Seaport District
181 Front Street
New York, NY 10038
By Chloe – All locations
Select gluten-free sweets and eats
Available in: West Village, Flatiron, Soho, Rock Center, Williamsburg, Seaport District
*
Georgetown Bakery NYC – (usually one gluten-free option daily)
111 Mercer Street (between Spring & Prince)
New York, NY 10012
Phone: (212) 431-4504
*
Blossom Bakery (100% Vegan.  Gluten-free options)
174 Ninth Avenue (between 20th & 21st Street)
New York, NY
Phone: (212) 627-1144
507 Columbus (between 84th & 85th street)
New York, NY
Phone: (212) 875-2600
41 Carmine Street (Between Bedford & Bleecker Street)
New York, NY
Phone: (212) 438-9939
*
Macaron Cafe (not nut free)
750 Third Avenue (between 46th & 47th streets)
New York, NY 10017
Phone: (212) 983-2370
625 Madison Avenue (store is on 59th Street between Madison and Park)
New York, NY 10022
Phone: (212) 486-2470
161 West 36th Street (between Broadway and Seventh Avenues)
New York, NY 10018
Phone: (212) 564-3525
*
La Maison Du Macaron
132 West 23rd Street
New York, NY 10011
Phone: (212) 243-2757
*
Crumb's Bakery – Although the 100% gluten-free facility closed down, you can still buy the gluten-free cupcakes online.  The gluten-free options currently available are the Red Velvet, Cookies & Cream, Chocolate Chip Brownie & Chocolate Chip Cookie Cupcakes. These are all pre-packaged and prepared in a separate gluten-free facility.
*
Baked BY Melissa – Although the 100% gluten-free facility closed down, you can still buy the mini gluten-free cupcakes online sold in packages of 25.
*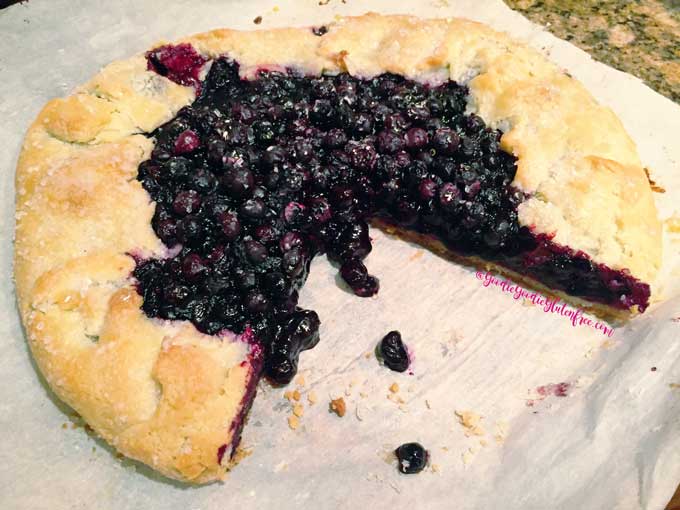 *
Gluten-Free Ice Cream Sweets & Treat Spots
Chloe's Soft Serve Fruit (all soft serve is gluten-free, not all toppings are)
25 E. 17th Street (at Broadway)
New York, NY 10003
Phone: (212) 675-0550
*
VanLeeuwen (Vegan & gluten-free options) (You may spot this ice cream truck around Nolita and Soho as well as Brooklyn)
48 E. 7th Street
New York, NY 10003
Phone: (718) 715-0758
*
Pop Bar  (All Pop-Gelato, Pop-Sorbetto & Yogurt-Pops are gluten-free & lactose-free, preservative free, kosher certified and no artificial coloring) (All dippings and toppings are gluten-free except for the crushed waffle cone popping.  Also, all Pop-Sorbettos, Dark Chocolate Dipping & Poppings are Vegan)
5 Carmine Street (at 6th Avenue)
New York, NY 10014
Phone: (212) 255-4874
*
DF Mavens  – CLOSED Store Front now closed, BUT you can still get this at your local supermarket!  Sold at various markets like Whole Foods, Kings Supermarket, King Kullen and natural food stores. 
*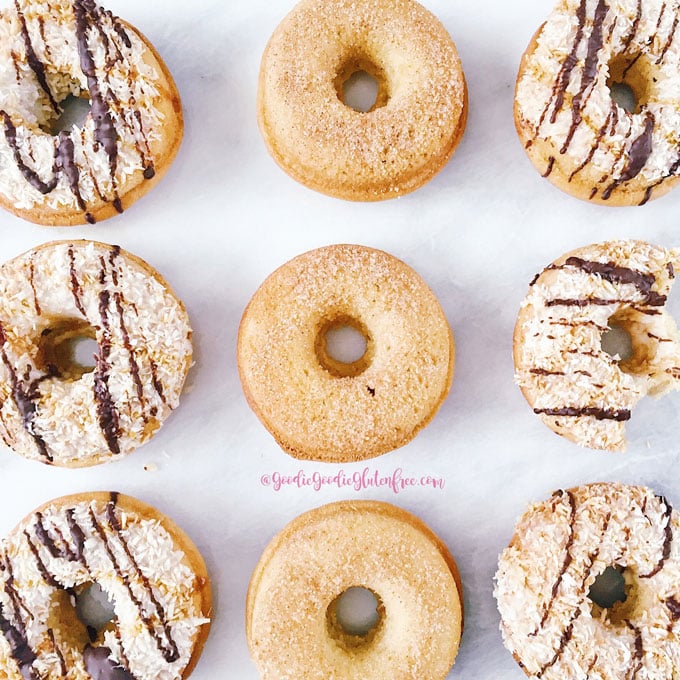 *
Long Island Gluten-Free Bakeries
Ms. Michelle's Urban Gourmet-Dedicated gluten-free facility
572 Middle Road
Bayport, NY 11705
Phone: (631) 472-2524
*
Bare Naked Bakery – 100% gluten & nut free facility
2572 Merrick Road
Bellmore, NY 11710
Phone: (516) 809-7370
*
Shabatai Bakery-Online bakery and sold at local retailers.  CLOSED PERMANENTLY
*
Tate's Bakeshop–South Hampton
*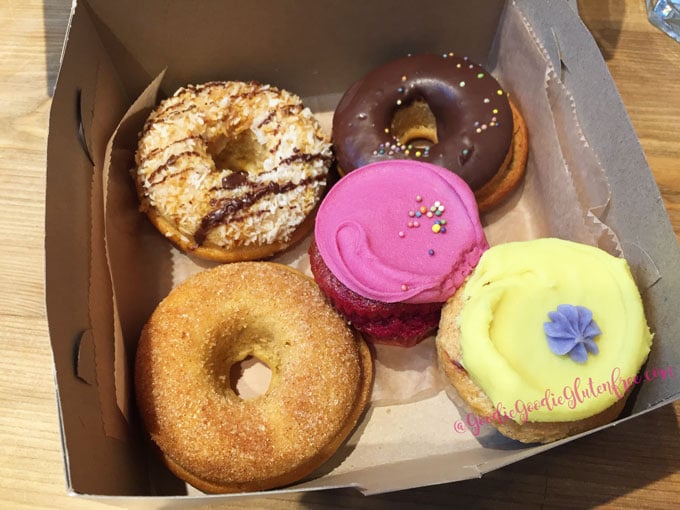 *
Around the World Eats n Sweets
Erin McKenna's Bakery L.A.
236 North Larchmont Blvd
Los Angeles, CA 90004
Phone: (855) 462-2292
Erin McKenna's Bakery Orlando
You can find Babycakes NYC gluten-free/vegan desserts at the following Walt Disney World locations:
The Beach Club Marketplace at Disney's Beach Club Resort
The Boardwalk Bakery at Disney's Boardwalk
The Gardens Kiosk at Disney's Animal Kingdom
The Mara at Disney's the Animal Kingdom Lodge
The landscape of Flavors at Disney's Art of Animation Resort
The End Zone at Disney's All-Star Sports Resort
Cake deliveries upon request are deliverable to most table service dining locations on Walk Disney World property.  Orders must be placed at least 1 week to dining reservation.
(Phone) (407) 938-9044
*
By Chloe – All locations
Select gluten-free sweets and eats
Available in: West Village, Flatiron, Soho, Rock Center, Williamsburg, Seaport District
*
Foods by George, New Jersey (online bakery, or sold at local retailers)
To find a store that carries Foods By George, Click HERE
*
Company Cafe Dallas, Texas (lots of gluten-free options.  This is also a Restaurant)
2104 Greenville Avenue
Dallas, TX
Phone: (214) 827-2233
3136 Routh
Dallas, TX
Phone: (214) 468-8721
*
By The Way Bakery–Westchester, New York
574 Warburton Avenue
Hastings-on-Hudson, NY 10706
(closed on Mondays)
Phone: (914) 478-0555
*
My Dad's Cookies – Online Bakery (Certified gluten-free bakery & facility is nut and dairy free) (also sold at Mozzarelli's Pizza) (Personally I'm not a fan)
*