Ready to gear up for the Summer with this sweet watermelon cucumber smoothie?  Watermelon is juicy, delicious, and full of water making this ingredient perfect for the Summer season.  Seriously sweet, simple, easy and dairy-free, nut-free, paleo, gluten-free and refined sugar-free.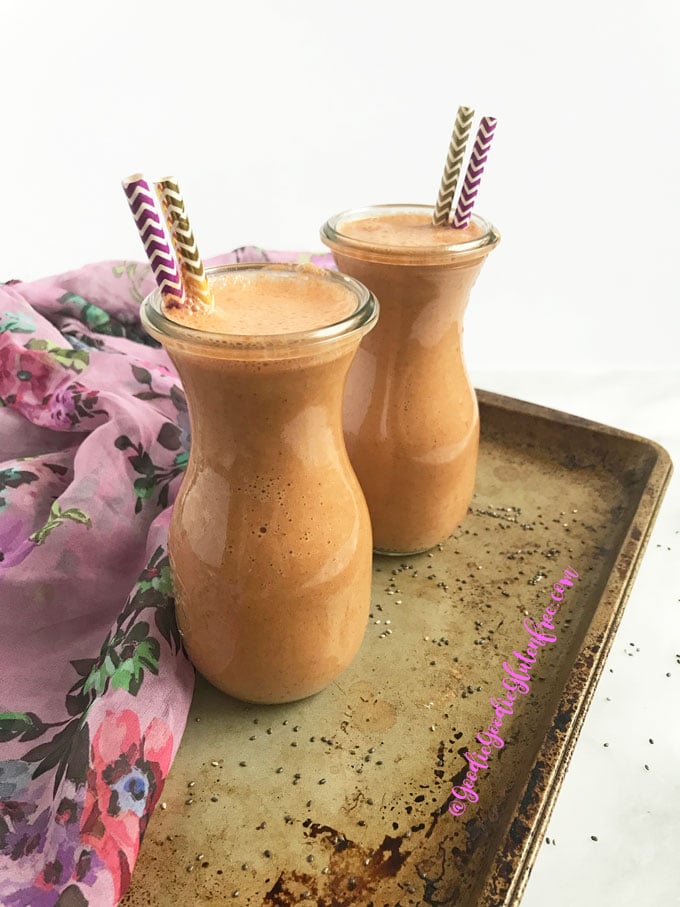 We all know that watermelon is high in sugar, in fact, many won't even eat it on certain elimination diets.  BUT and my biggest BUT is - if the smoothie is loaded with other highly nutritious things, and watermelon is extremely hydrating, refreshing, and filled with fiber (which we all need and lack) then drinking a smoothie like this is perfectly healthy and legit for your diet.
And it tastes oh so so SO good.  Drinking watermelon is unreal.  And if it's not perfectly clear...I LOVE WATERMELON.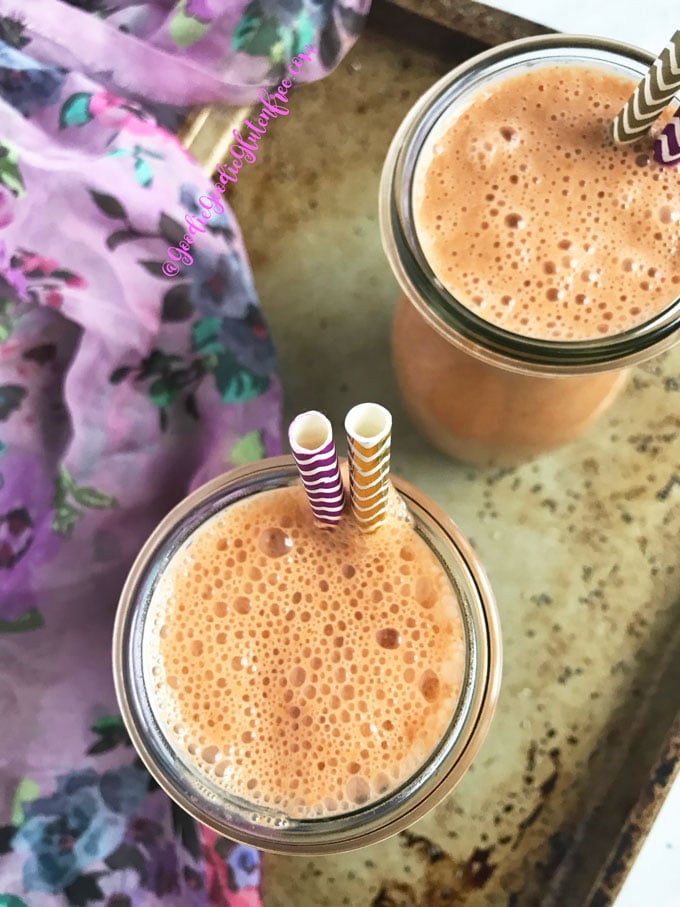 You can still eat for your health and have it taste good, I promise you this!  That's why I love to add veggies to my smoothies.  I want my body to have that nutrition, and If I cannot taste it?  Even better!  My watermelon cucumber smoothie recipe is so tasty, and you don't taste any veggies.
Would you ever think a smoothie with cucumber could be sweet?  Why add the cucumber, why add all the other stuff why not just drink watermelon?  Well, you can put a lot of foods in this smoothie and STILL have it taste like pure watermelon so why not get in all those nutrients?  Why not eat the rainbow for your health?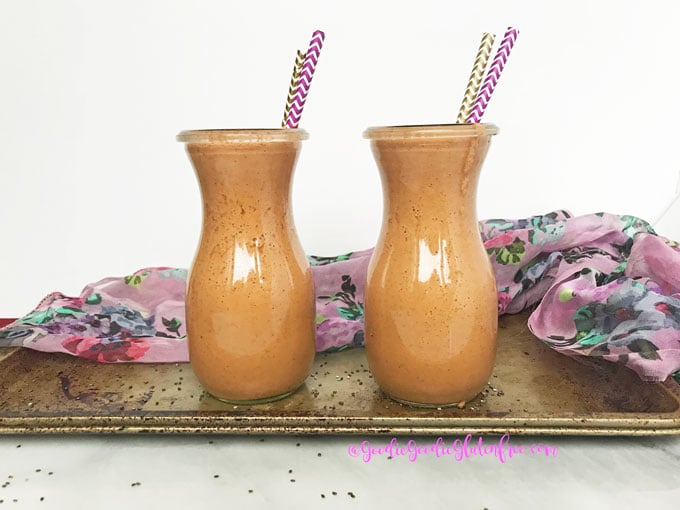 Watermelon in smoothies is not as creamy as other fruits that's why you need avocado or something creamy to change its texture.  Regardless of that factor, watermelon is amazing in smoothies because of the sweet factor.  Plus this smoothie is so easy to make.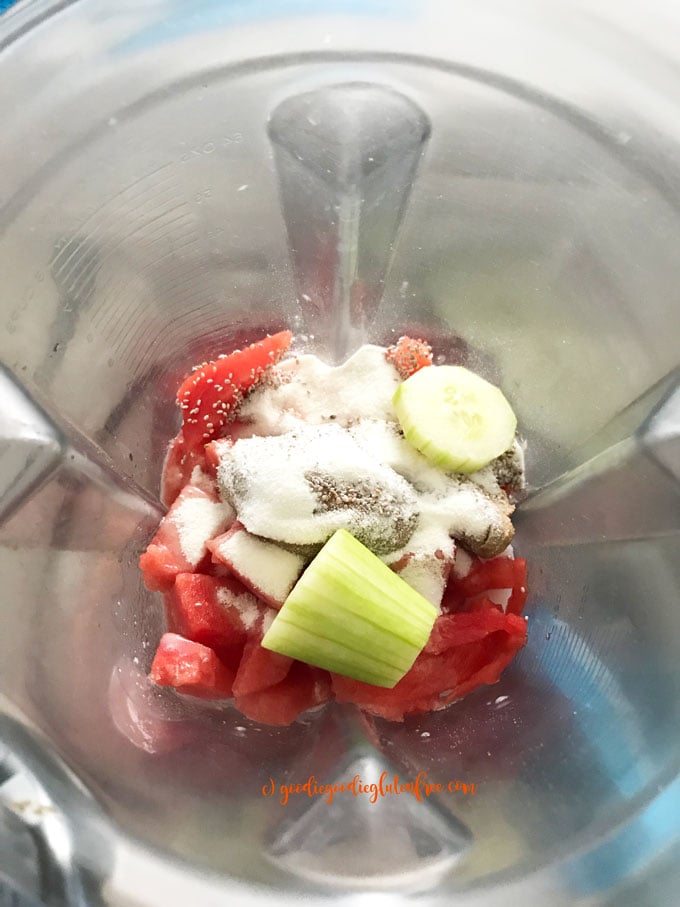 How to Make This Smoothie in 5 Steps
It starts with our shining star fresh Watermelon for sweetness and fiber.
Coconut butter, coconut milk, and creamy sunflower seed butter give this smoothie a creamy texture, while the avocado makes it more substantial.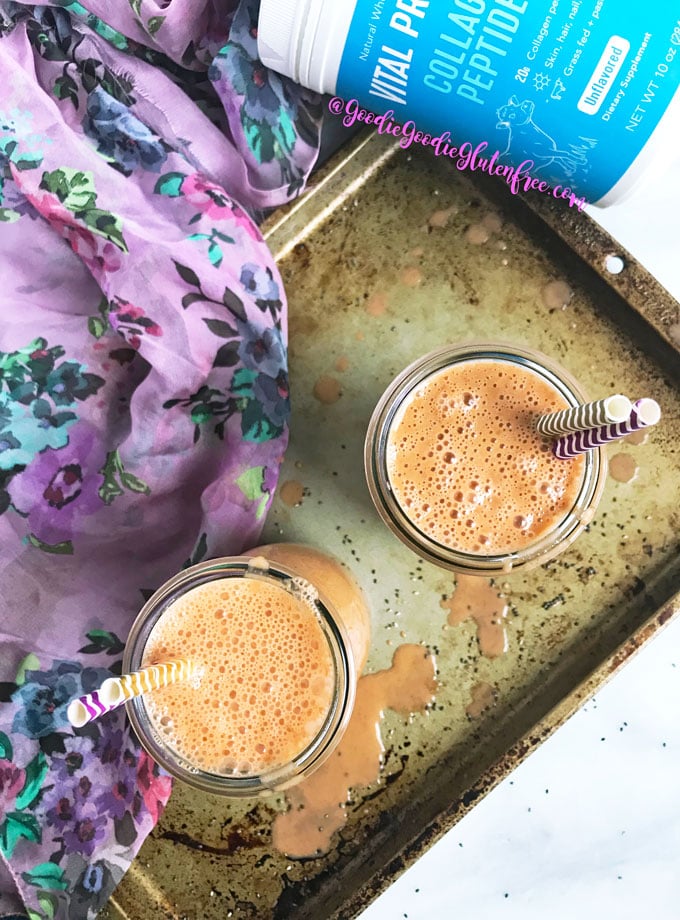 Cucumber gives this smoothie an even more refreshing taste and feeling while adding more water content to your body, and hiding a veggie loaded with vitamin K, and potassium!
Chia seeds add a thicker texture to your smoothie while also supplying omega fatty acids (the good kinds).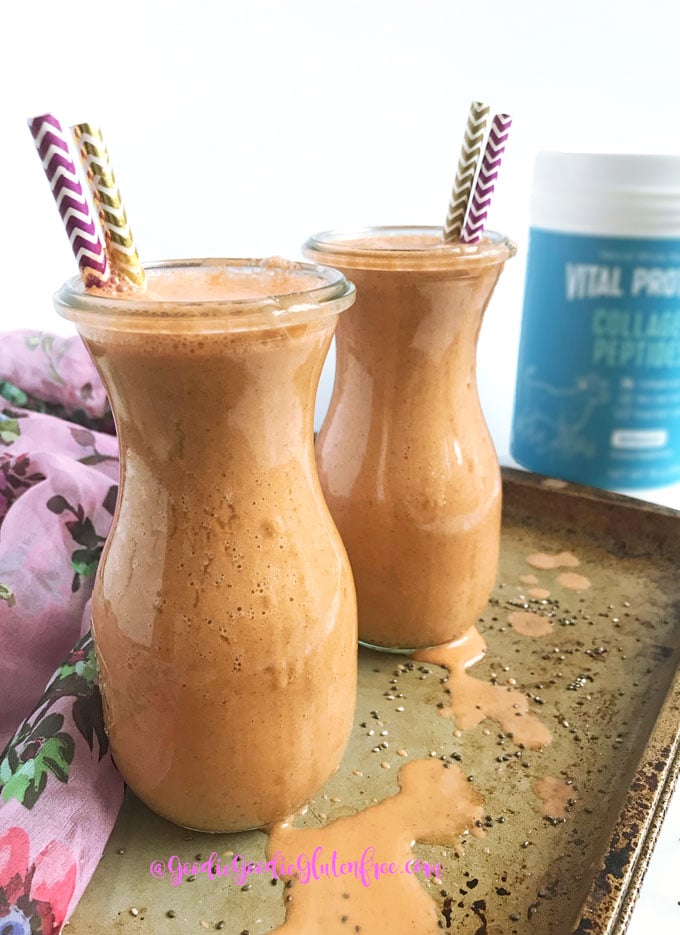 Vital Proteins collagen not only add nutrition but is fantastic for your hair, skin, and nails adding more vibrancy, and plumpness to your skin the natural way AND building a creamy texture to your smoothie.  And I trust Vital Proteins with my Celiac heart.  I know that this particular one is completely gluten-free and safe for Celiacs.  My trust in this product makes it easier for me to consume, and I love it.  That's why I'll always go with Vital Proteins.
Then blend, add ice, and drink.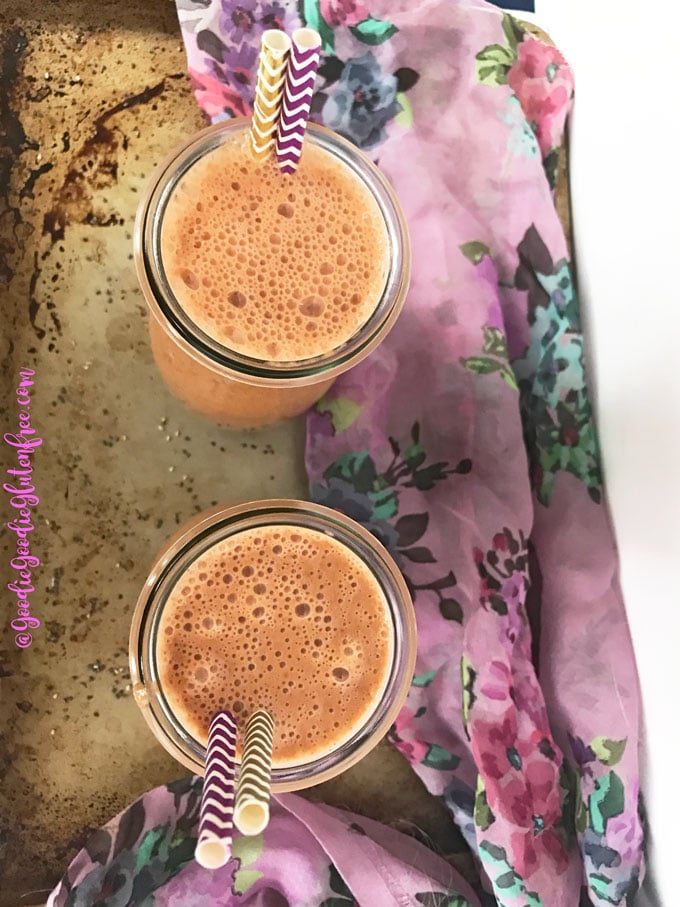 Ready to rock this recipe?
PRODUCTS I USE IN THIS SMOOTHIE:
Vital Proteins Collagen - always unflavored.  I adore this product it has helped me in so many ways so it is a staple at my place.
SALTED unsweetened sunflower seed butter - I like Trader Joe's Low Sodium and Sunbutter brand as well as Sunbutter brand.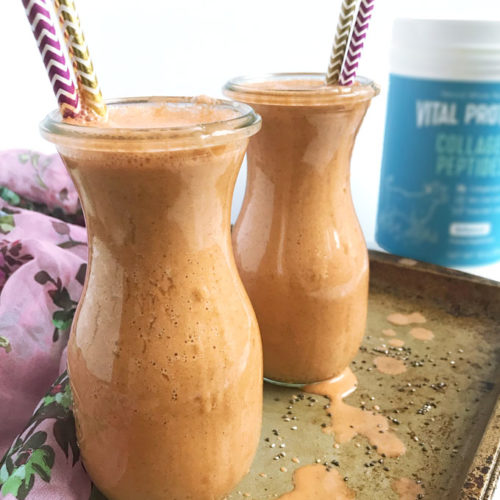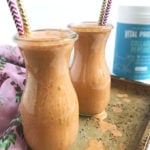 Print Recipe
Healthy Watermelon Cucumber Smoothie
The sweetest healthy watermelon cucumber smoothie you'll ever have while loading up on nutrient-dense superfoods making this smoothie out of this world!  Seriously sweet, simple, easy and dairy-free, nut-free, paleo, gluten-free and refined sugar-free.
Ingredients
2

cups

watermelon

packed, black seeds removed

⅔

cup

peeled cucumber chunks

1

tablespoon

chia seeds

1

scoop

collagen powder

unsweetened. I like Vital Proteins

½

cup

filtered water

not sink water

2

tablespoon

sunflower seed butter

salted. I like Sunbutter & Trader Joe's

2

tablespoon

avocado

heaping, ripe

2

tablespoon

coconut butter

½

cup

ice
Instructions
Add all the ingredients in order of appearance into a highspeed blender, water first for a Vitamix, water last for a Nutribullet.

Blast till well blended. Pour into 1 or 2 cups over ice, and freeze for 10 minutes.

Once ready serve with a straw, and try not to get brain freeze.
Notes
Nutrient information of the cucumber is from Healthline // You can always use plant-based milk if you don't want to use water, just make sure it is unsweetened // This smoothie is best on the rocks (over ice) // White watermelon seeds are okay to consume, but you must remove the black seeds as they are toxic to consume // If you don't like Sunbutter or are allergic, feel free to use almond butter. // Too much cucumber?  Add more watermelon // Too sweet?  Add more cucumber.