CBD Coconut Moon Milk!  An alcoholic free Hot Toddy's new name is Moon Milk.  Dreamy warmed milk that tastes creamy and comforting infused with helpful sleep-aid hemp CBD.  Simple, easy and only uses 3 ingredients!  Let the calm begin.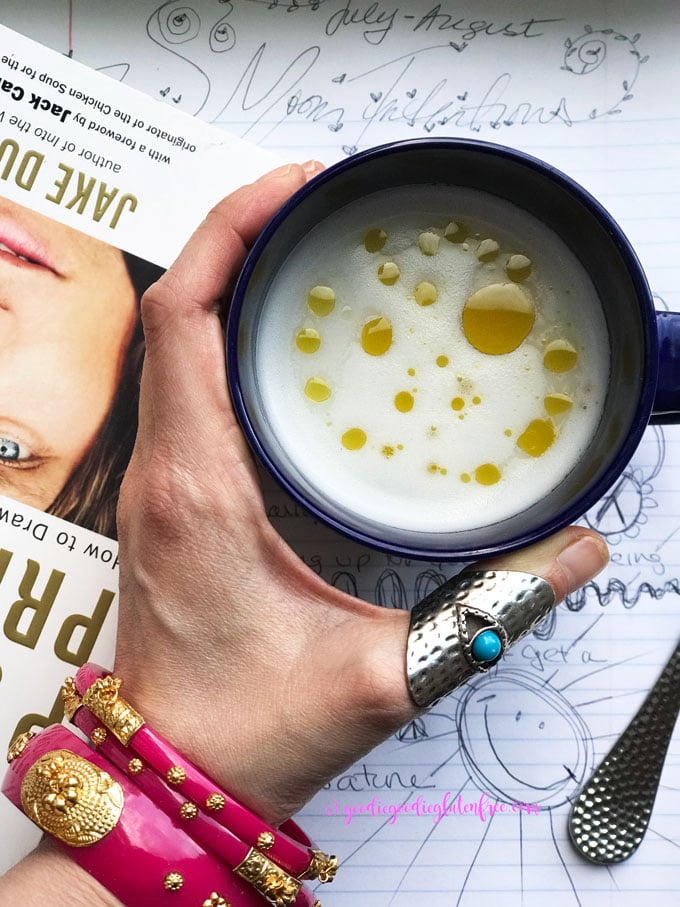 Your first sip will be dreamy, warm, creamy and delicious.  You'll want to curl up on your couch and relax into your moon milk.  The taste between the coconut milk and the hemp CBD oil provides a very nutty taste that reminds me of Fall.  And as I sit and look outside my window and see the city so wide, I think to myself that this year is going to be one to remember.
This CBD Coconut Moon Milk recipe is simple.  We like simple.  It's easy.  And we love easy.  And best of all?  It's delicious and functional.  And we LOVE that!
Simple but rich, yummy, warming and flavorful when it comes to taste.
The relaxation effect from warmed CBD comes on strong.  And soon you'll be off to dreamy land.
Do you know what Moon Milk is?
I always thought I knew.
Colorful Kinds of milk using superfoods.  That's Moon Milk.
Wait…
Turns out I was wrong.
I googled it.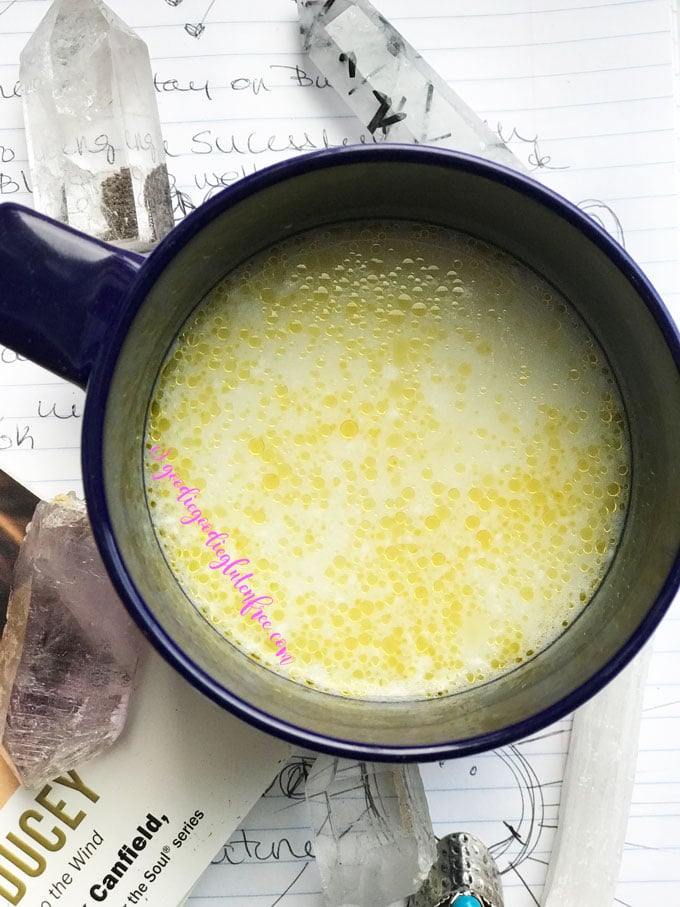 And according to Google, Moon Milk is a warmed drink using coconut or hemp milk and mixed with CBD, and other herbs and superfoods.  They can be colorful or plain, but the commonality between all?  They all help you relax and prepare you for sleep.  Moon Milk means sleepytime milk.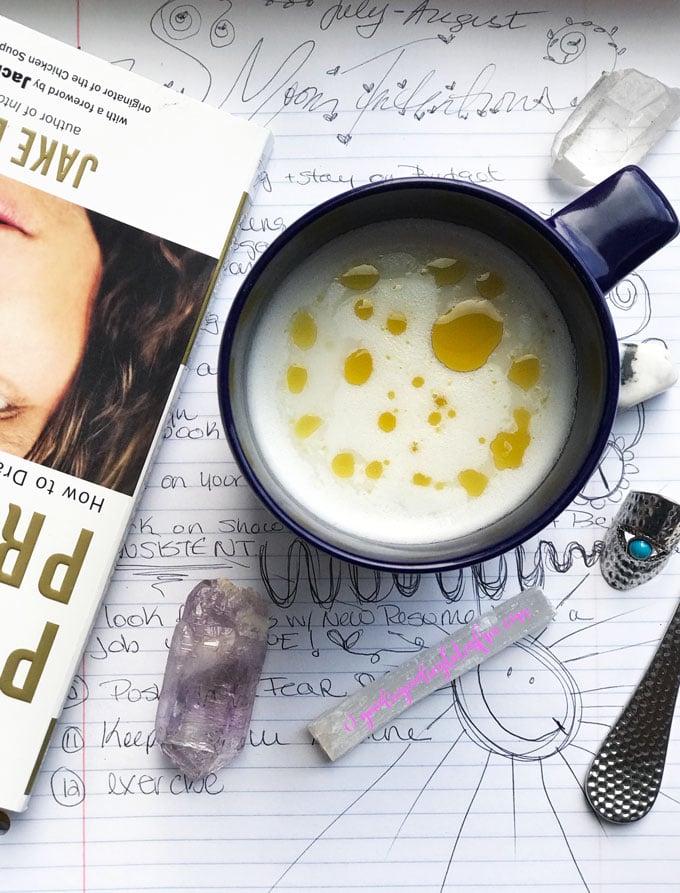 In the past, many Moon Milks used alcohol like a Hot Toddy that uses Brandy.  And while alcohol may appear to be a downer at first it's really an upper so this wouldn't work for sound sleep.  Alcohol would keep you awake after the initial relaxing effect.
My CBD Coconut Moon Milk recipe uses CBD made from natural organic hemp and has the power to take the edge off anxiety, relax your body and prepare your body for sleep.  No hemp hangover the next day.  You'll feel well-rested and ready to conquer the new day.
Need a CBD recommendation?  I used Charlotte's Web CBD for this Moon Milk Recipe.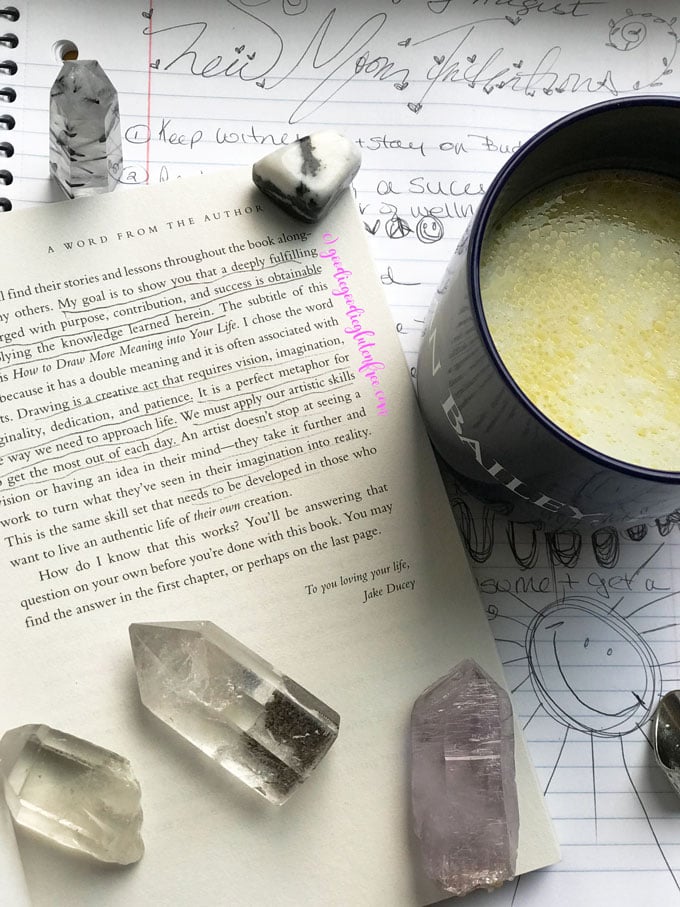 Need an amazing book by a super amazing human?  Grab this book The Purpose Principles by Jake Ducey and sit down with your moon milk.  It's so worth the read!
Want to turn this into a self-care ritual?  Buy some crystals that you resonate with.  Place them around your body as you sip your moon milk.  After you drink your warmed milk say a gratitude prayer to the Universe and to your crystals.  Meditate for a full two minutes, take a breath and begin your sleep journey schedule.
So you can get the best crystals for your journey:
My favorite crystal shops article can be found here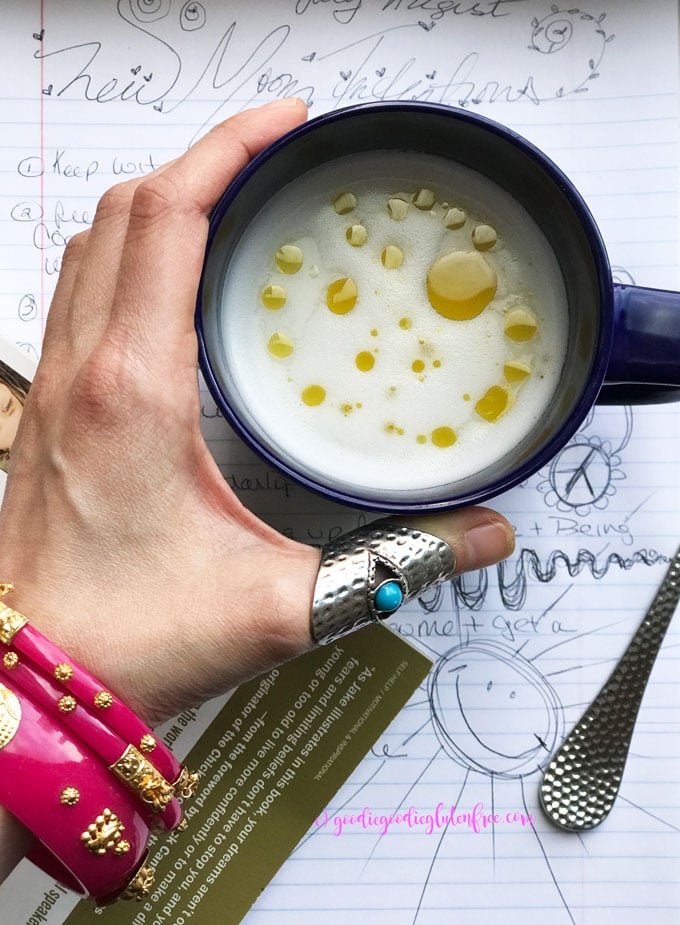 Ready to make beautiful music together?
WHAT YOU WILL NEED:
1 1/4 cups unsweetened coconut milk
1 tsp. organic honey
a double dosage of your CBD of choice
DIRECTIONS:
In a microwavable cup heat 1 1/4 cups unsweetened coconut milk
Let cool for 5 minutes
Stir in honey and CBD
Sip and enjoy
TIPS:
Can't have coconut milk?  No sweat!  Try using hemp milk.
Homemade rocks – obviously.  When the milk is homemade it's even better.  But we all can't be making homemade pints of milk on the 24 soooo storebought is workable too.
Afraid to use a double dose of CBD?  Use a single dose.  Use what you are comfortable using, and use an amount that is effective for you.
Enjoy!