Cha Cha Chai Tiger Nut Milk has all the tastes and aromas of chai without ginger and dairy.  Made with simple real food ingredients that can be whipped up in minutes in a blender.  Gluten-free, dairy-free, vegan, and paleo.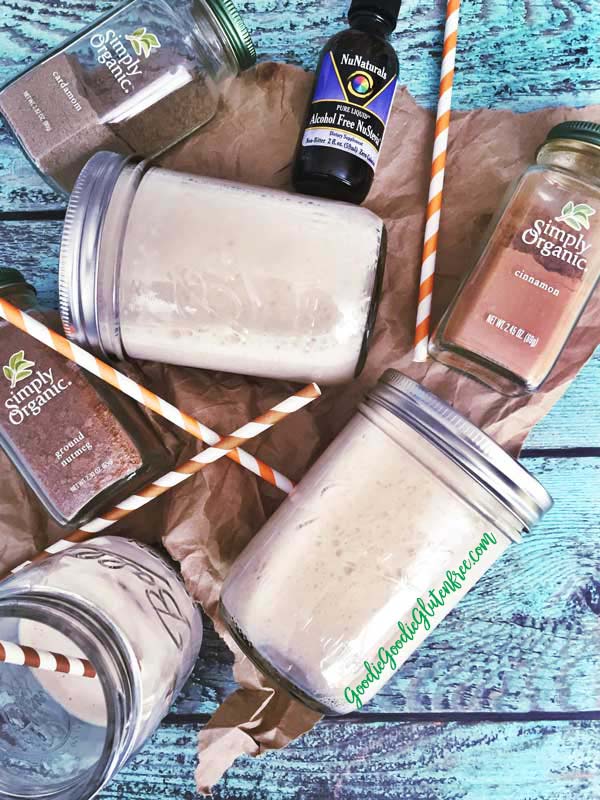 Hands down!  Tiger Nut milk is my favorite plant-based milk and it's really easy to make!  Out of all the kinds of milk to make Tiger Nut and Hemp get the trophy for easiest to make because there is no soaking involved. Tiger Nut and Hemp are also nut-free in addition to dairy-free milk options.  Chai is usually made with Ginger, but this recipe is ginger-free.
HOW TO MAKE GINGER-FREE CHAI MILK
Sub ginger out for other dessert spices.
Chai uses spices like ginger, cardamom, clove, nutmeg, and cinnamon.  If you omit the ginger you must replace it with something that tastes similar.   In a recipe that replaces ginger, the measurements of the other ingredients must be larger.  And I'm not the kind of person to turn down extra cinnamon, nutmeg, cardamom, or clove.
TIGER NUT MILK VS. DAIRY MILK
Tiger nuts are a small tuber root veggie that is 100% Paleo, Gluten-free, allergy-friendly, AIP, and Vegan.  Blending these faux nuts together creates a creamy "MYLK" blend that tastes like milk.  It's sweet on its own making it a wonderful partner to chai spices.  Tiger Nuts are high in fiber (40% of your daily fiber high) and they taste good.  **For someone who can't have tree nuts or peanuts, even certain seeds, grains, or dairy, Tiger nut milk is a beautiful replacement.
Dairy is inflammatory which defeats the purpose of a healing chai.  Dairy creates:
Mucous in the throat
Cystic acne and regular acne
Eczema
Ear infections
MORE NUT FREE PLANT MILK RECIPES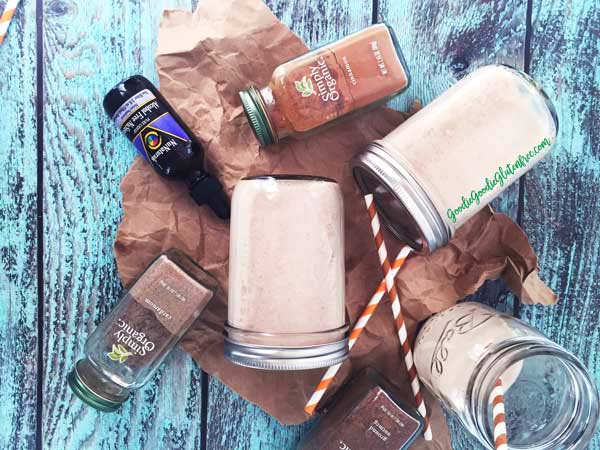 READY TO GATHER YOUR INGREDIENTS?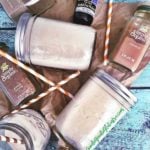 Print Recipe
Chai Tiger Nut Milk
Tiger Nut Milk has all the tastes and aroma of chai without the ginger.  Made with simple real food ingredients that can be whipped up in minutes in a blender.  Gluten-free, dairy-free, vegan and paleo.  
Equipment
high-speed blender

nut-milk bag or cheese cloth

medium sized bowl
Ingredients
1

cup

shelled tiger nuts

4

cups

spring water

1

teaspoon

cinnamon

½

teaspoon

cardamom

½

teaspoon

nutmeg

⅛

teaspoon

clove

pinch

Himalayan pink salt or sea salt
Chose ONE sweetener:
2-3

drops

liquid stevia, optional

2-3

whole and pitted

Medjool dates, optional

pitted

2

tablespoon

maple syrup, optional
Instructions
In a high-speed blender, blast the tiger nuts and spring water on high until well blended. Set aside.

Fill a medium-sized bowl with ice. Over a medium sized bowl, use a nut milk bag and strain the mixture into the bowl. Discard pulp in bag.

Rinse your blender and pour the milk back into your blender. Add the dates, maple syrup, stevia if using, nutmeg, cardamom, cinnamon, clove, and salt and blast again till blended. Strain again. Discard pulp. Stores in the fridge for up to 3 days max. Can be served on ice, room temp, or warmed up.
Notes
If you use Stevia, do not use maple syrup or dates.  It will be too sweet, and may even give aftertastes.  You are to use stevia, OR maple syrup and dates.  It's one or the other.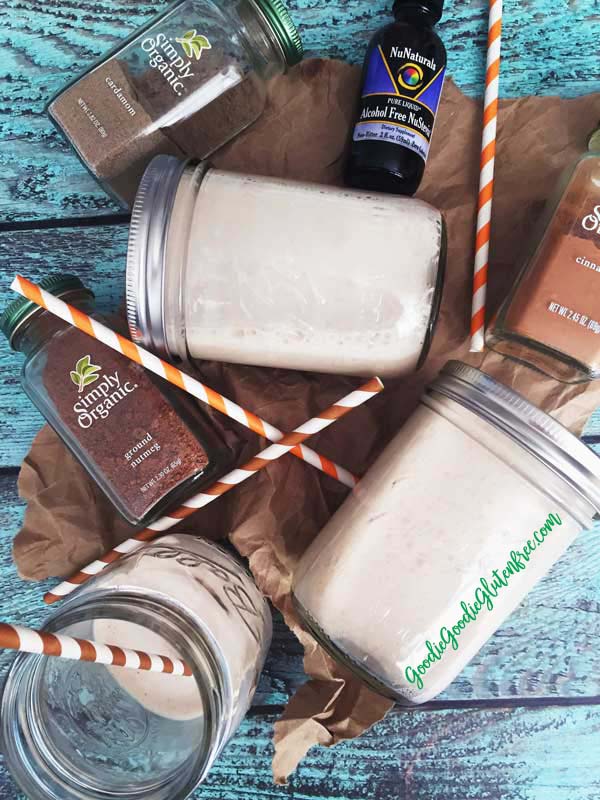 I hope you enjoy Tiger Nut milk as much as I do!
Love, and health,