Hemp milk is an easy dairy-free, nut-free, plant-based milk full of nutrients, and is completely allergy-friendly.  It's naturally creamy, and nutty in flavor making it a wonderful choice for baking, breakfast, and smoothies.  This Easy Hemp Milk recipe only requires 2 ingredients!  
*
When I first got into wellness as a hobby, and then a lifestyle, I loved learning how to make my own plant-based milk.  It was fun and much easier than I expected, plus it was incredible to think that I could create and make my own with a few simple steps!  It actually became a fun project and before I knew it I was making it weekly.  After that, it became a staple alongside my other favorites like tiger nut milk, coconut milk, and quinoa milk.  I prefer unsweetened for any type of plant milk simply because it's a healthier option.  But that doesn't make it any less tasty.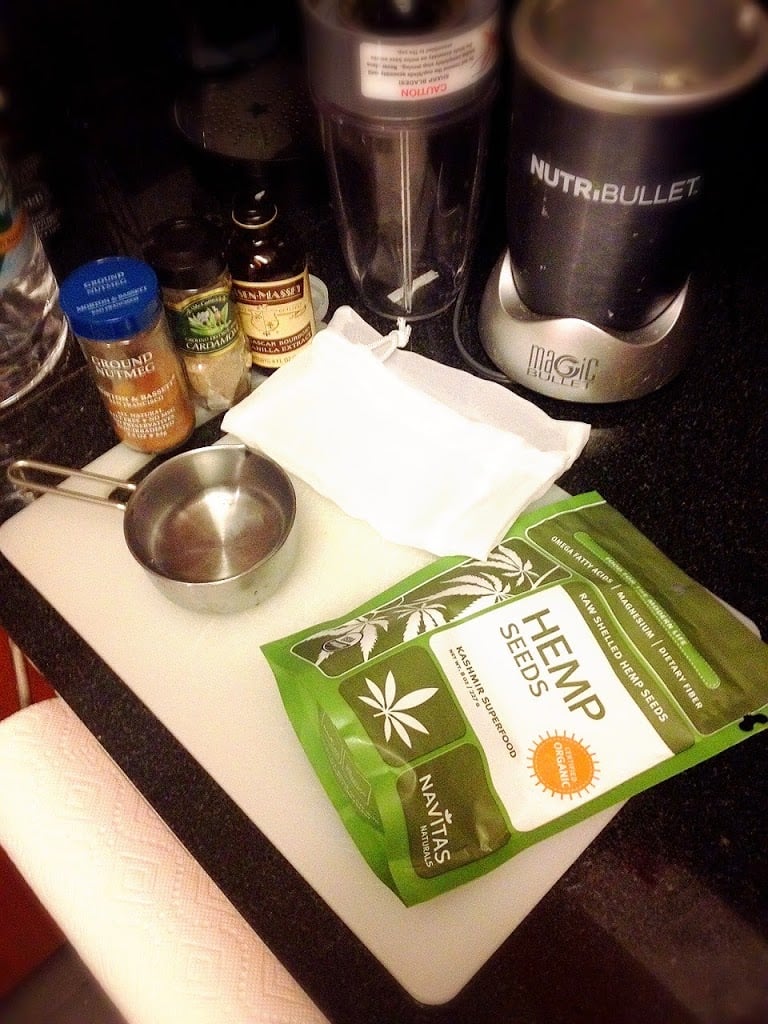 Benefits of plant-based hemp seed milk
Hemp milk has a thicker consistency and therefore can be used in baking just like dairy 2% milk
An alternative to dairy milk for people with dairy allergies, and sensitivities
Hemp milk is loaded with minerals including iron, potassium, phosphorus, magnesium, calcium
Loaded with healthy fatty acids (omega 3 & 6) - which is a good thing
Also rich in minerals zinc, and vitamin E, and folate, Vitamin B6
Hemp milk is rich in plant-based protein
Hemp milk is creamy so it works well in baking & smoothie making

More hemp seed milk benefits
An alternative to nut-milks for people with nut allergies, and nut sensitivities
Hemp milk has a nuttier taste (even tho it is a seed) so again works well in baking, breakfast, and smoothies
Cheaper than store-bought
Thicker and creamier if you make it homemade, and thinner if it's the store-bought kind
Considered a superfood by David Avocado Wolfe
Has all the amino acids to create a complete protein - the seeds
Considered moon milk (relaxation milk) because of its magnesium properties
Hemp milk is loaded with magnesium, and many of us are deficient in it
Hemp milk is super easy to make.  I'd almost vouch that it's the easiest plant-milk to make out of them all.
All you need is hemp seeds and spring water!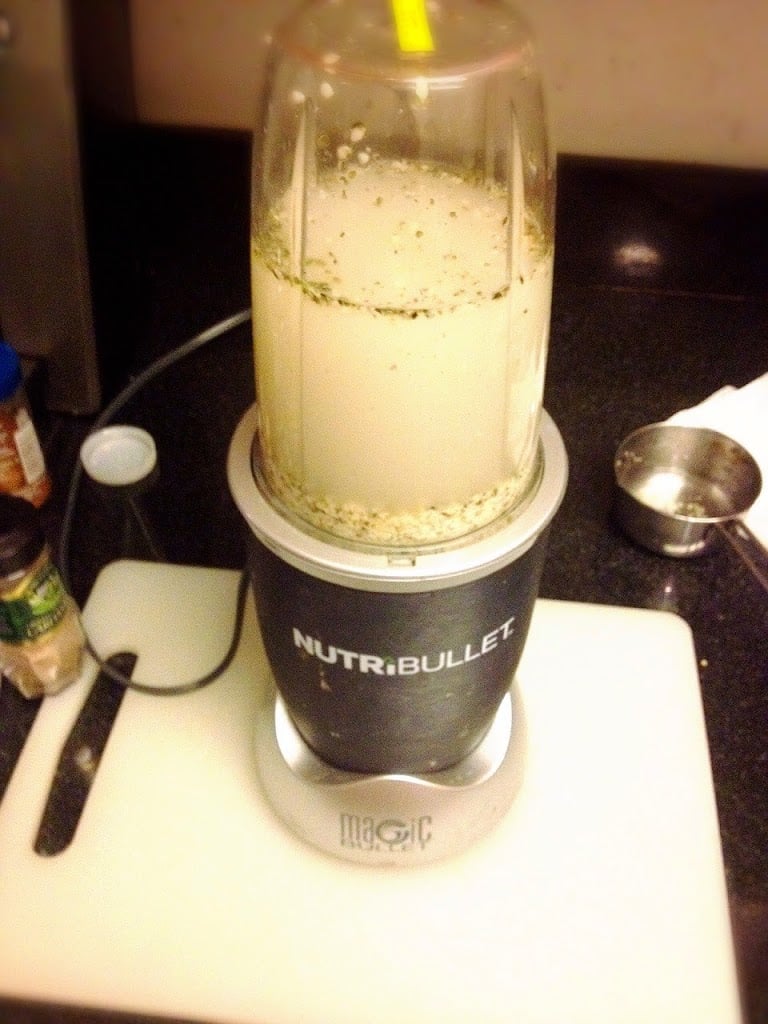 You don't need to soak your seeds or wait overnight
You can throw the seeds in a blender, and add water, and blast
You get to literally watch it turn into milk within minutes right before your very eyes
And it only takes 10 minutes to make!
Do hemp seeds contain the mineral Magnesium?
Did you know that hemp seeds are loaded with magnesium?
Women are often deficient in this mineral so it's important to know what plant sources you can get it from in addition to a supplement.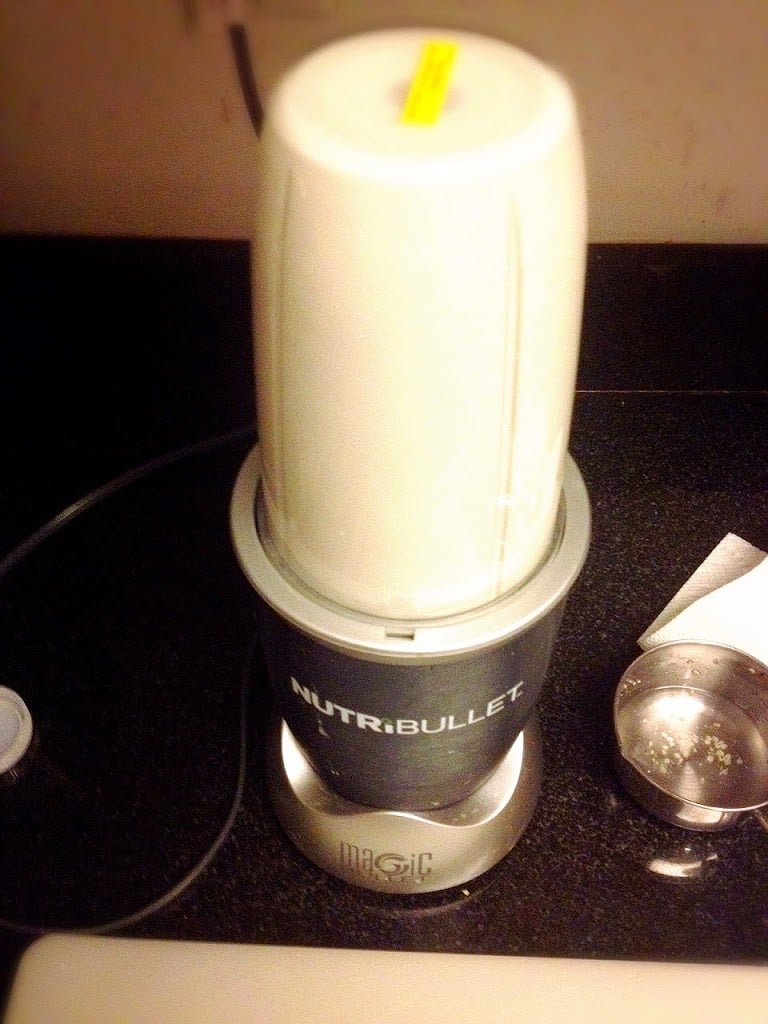 Mineral Magnesium benefits
Magnesium the mineral that helps our muscles from spasming, and relaxes our muscles
It also aids in helping clear muscle pain
Crates healthy bowels and a healthy digestive tract
Helps you go to the bathroom
Regulates sleep practices and calms us about 1 hour 15 minutes prior to bedtime
Creates a restful sleep
Aids in your flexibility
Can lower anxiety and stress levels
Magnesium paired with dried spices like cinnamon can also help with inflammation!
How to make plant-based milk
In order to make plant-based milk in a blender, you'll need a nut-milk bag.
This nut-milk bag will be placed over a medium-sized bowl, and you will pour the blended milk mixture into the bag straining the milk into the bowl
Discard the pulp, and whatever is left in the bowl is the milk for use
How to naturally sweeten your hemp milk
If you want to add some sweetness to this hemp milk without adding the sugar you can use dried SPICES including cinnamon, nutmeg, clove, vanilla powder, vanilla bean, cardamom, pumpkin spice, or turmeric, and ginger
You can also use superfood powders from Suncore like the Pitaya Pink Dragon Fruit powder which is loaded with b vitamins and tastes like berries
Sweeten with lemon and stevia works wonders too
Add a few of these spices and relax your senses, wind down from a stressful day, and welcome the peace of mind.
How to strain your hemp milk (pics below).
4 easy steps!
Place a nut-milk bag over a medium-size bowl, or inside the bowl
Pour hemp seed milk through the nut-milk bag and strain the mixture into the bowl (do this in two steps)
Make sure you get all the milk out by continuously straining
Discard pulp, and what milk remains in your bowl is the milk you can use
Pics below to help you understand this super easy process
More plant-based milk recipes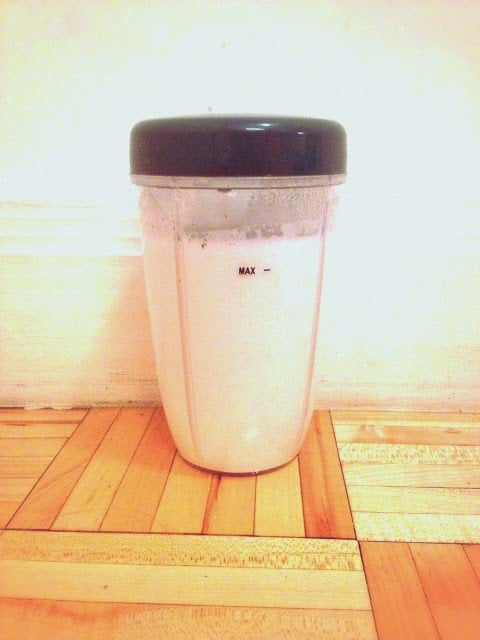 Ready to gather your ingredients?
Print Recipe
How To Make Easy Hemp Milk
Hemp milk is an easy dairy-free, nut-free, plant-based milk full of nutrients.  It's naturally creamy, and nutty in flavor making it a wonderful choice for baking, breakfast, and smoothies.  This Easy Hemp Milk recipe only requires 2 ingredients!   
Equipment
high-speed blender

nut milk bag

large bowl
Ingredients
½

cup

hemp seeds

3

cups

spring water
How to Naturally Sweeten
1

teaspoon

optional: vanilla extract

organic

¼

teaspoon

optional: cinnamon

organic

¼

teaspoon

optional: cardamom

organic

1

drop

optional: liquid stevia

organic
Instructions
Add hemp seeds and spring water into a high-speed blender and blast until well-combined and smooth. Blend together until it's creamy white and no particles are floating in the mixture.

Using a nut-milk bag over a medium-sized bowl, strain hemp mixture through the bag and into the bowl. Squeeze and strain as much milk as you can.

Optional if you want to add flavors. Rinse blender again. Then add milk back to the blender and all add your spices. Blend again, and store in a sealed glass container for up to 1 week.
Notes
Use organic whenever possible.
A cheesecloth will not work as well with this seed.  I recommend the nut bag for this milk.
Stevia is an option for those who like a low glycemic sweetener.  Make sure the ingredients on the package say Pure Stevia and make sure it's not cut with additives.  The ingredients should be pure and simple.
All spices and extracts are optional and should also be organic.  This can be enjoyed plain as well.  I usually make it plain and then add spices later on.
Homemade Hemp Milk can be stored in the fridge for up to a week in a sealed jar container.
Love & easy hemp milk!