Cinnamon Honey Tiger Nut Horchata!  One of my favorites for a dairy-free milk alternative.  The flavor is naturally sweet, but not overpowering, especially when infused with cinnamon, and honey.  Next to almond milk, Tiger Nut milk is the best because it's nut-free, paleo-approved, gluten-free, and safe for people with allergies.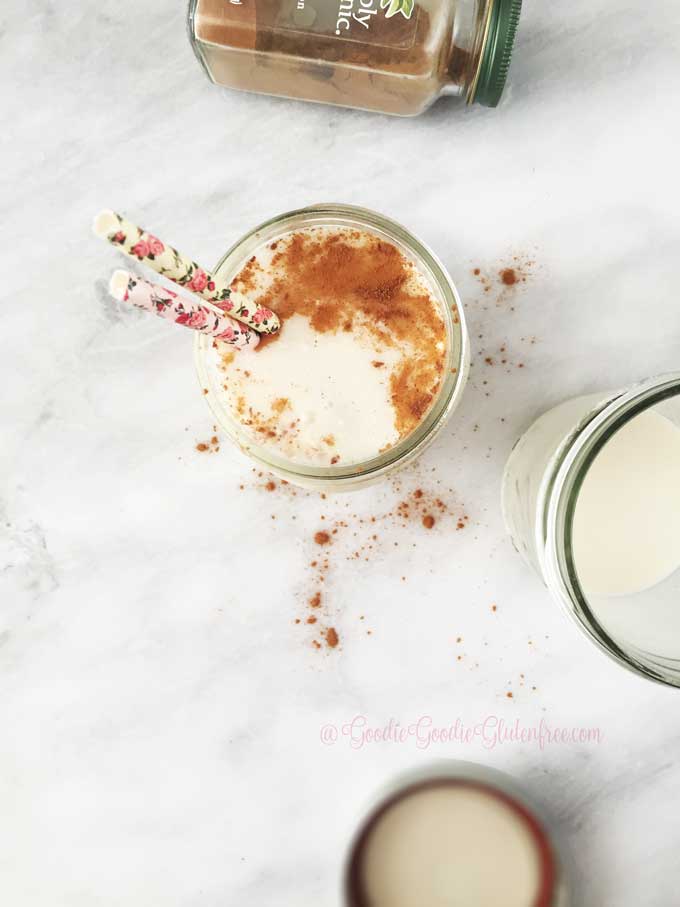 While I love buying store-bought milk alternatives it can be really fun, and healing to make them on your own.  Since Tiger nut milk is no longer sold in stores making it is the only way to go.  When you are making the milk from scratch whether it be almond, coconut, hemp, quinoa, oat, or other plant milk, they are better, creamier, and tastier, homemade.
I LOVE Tiger Nut milk!  It has a sweetness all on its own, and its own kind of creamy consistency.  It's one of my favorite kinds of plant-based milk that I discovered when nuts, seeds, and most grains were my enemy.  It was like the ah-ha moment for my food allergies.  I could finally have milk and it actually tasted really good.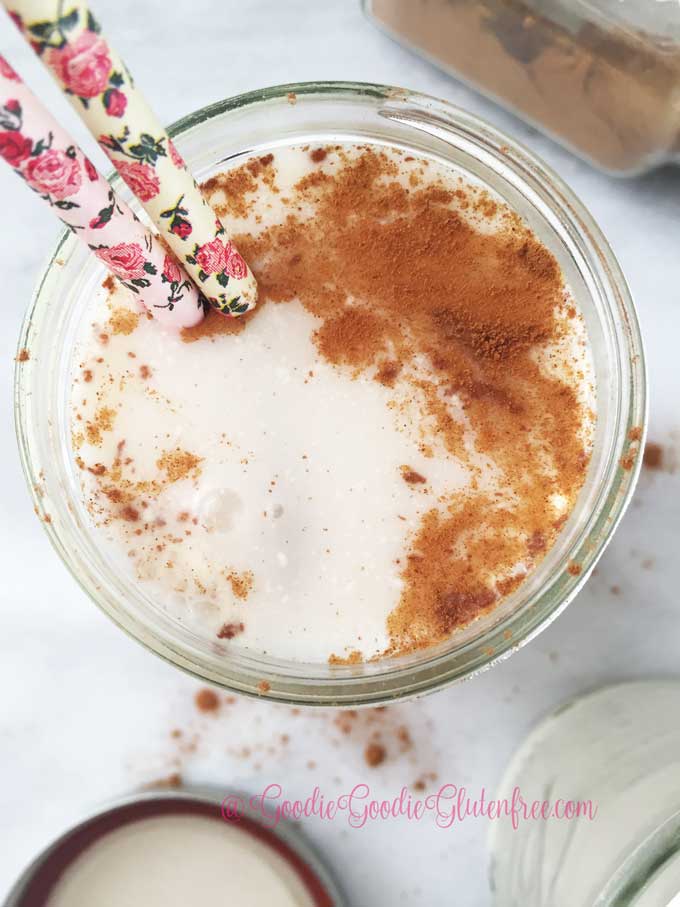 Plus, making your own homemade milk enables you to control what goes into it!  How sweet you want it to taste, how much extra sugar you want to add, and other natural spices you want to use to give it a kick in extra flavor.  When you make it there are no unknown ingredients or strange additives.  And it's super easy to make, using only 3 ingredients plus water, and a blender!
WHAT IS A TIGER NUT?
Despite its name, there are no nuts here.
Tiger Nuts are small root vegetables that comprised 80% of our Paleo ancestors' diet around 200 million years ago
This superfood originates from Africa and is currently cultivated in West Africa and Spain.
Tiger Nuts are rich in prebiotic fiber
Probiotics act as food for your body's natural good gut bacteria, they help your gut's natural probiotics thrive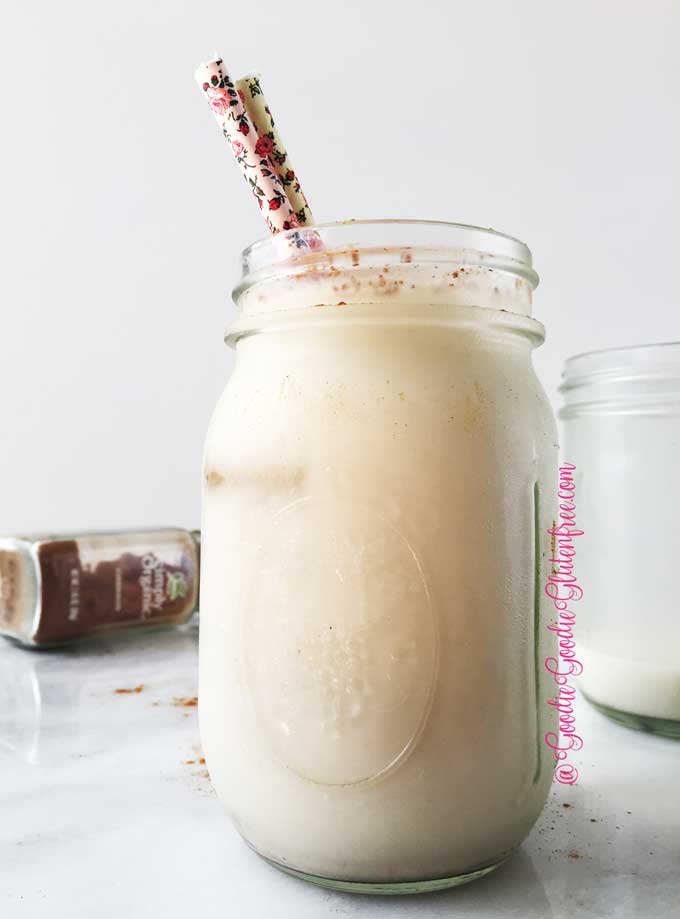 WHAT DO TIGER NUTS TASTE LIKE:
The milk is sweet.
An actual Tiger Nut has an interesting consistency and texture and can be enjoyed as a snack.  It's rough on the outside like the shell of a peanut, and sweeter on the inside.
The outside of the Tiger Nut is edible, but it is really dry, chalky dry, peanut skin dry.
Tiger Nut Horchata is light milk in consistency and flavor.  Not as light as rice milk, but not as heavy as soy milk.
TigerNut Horchata has a lovely body to it, making it easy to use in many forms such as baking, drinking, cereal eating, smoothie making, etc.
HOW TO MAKE TIGER NUT MILK
Making homemade Tigernut milk does not require advanced soaking.
The tiger nuts are added to a blender along with fresh water, honey, and cinnamon (and any additional add-ins you may want to use such as dates, nutmeg, vanilla, poppy, or cacao).
After blending the mixture for 1-2 minutes, the milk is poured through a nut-milk bag into a mixing bowl and then squeezed to extract all the liquid using two hands.
Serve the mixture or store the mixture in a glass container that is sealed in the fridge, and that's it!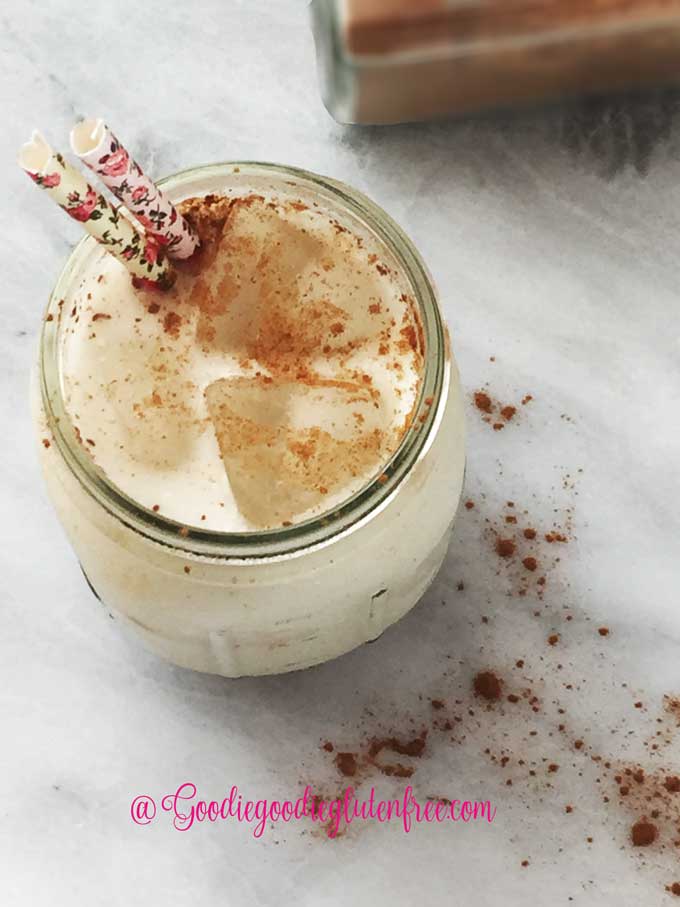 NUTRITIONAL BENEFITS OF TIGER NUTS:
TigerNuts are a Powerhouse of nutrition
Heavy on the resistant starch - food for the good bacteria in your gut.  It helps the good stuff thrive, and optimizes digestion
The same quantity of potassium as avocados and coconut water
Iron -Equivalent to your serving of spinach
Super high in fiber!
Great for Diabetics and Celiacs
Not a nut!
Good for those with allergies
AIP, Whole 30, and Paleo certified
TIGER NUT MILK MAKING TIPS
Grab this nut-milk bag to strain your milk!  It's the best!
Organic Gemini Tiger Nuts which is the brand I use and prefer is Certified Gluten-Free, non-GMO, USDA Organic, Certified Vegan, Certified Paleo, Kosher, and Raw.   They happen to be made in a nut-free and gluten-free facility.
READY TO GATHER YOUR INGREDIENTS?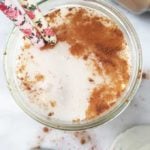 Print Recipe
Cinnamon Honey Tiger Nut Horchata AIP
Cinnamon Honey Tiger Nut Horchata!  One of my favorite alternative dairy-free milk and one of the sweetest naturally.  The taste is sweet, but not overpowering, especially with a cinnamon honey blast.  Next to almond milk, this milk is it because it's nut-free and safe for people with allergies.
Equipment
high-speed blender

nut-milk bag or cheese cloth
Ingredients
1

cup

Tiger Nuts

gluten-free

4

cups

spring water

1

tablespoon

organic wildflower honey

heaping

½

teaspoon

ground cinnamon

2

pinch

sea salt, optional

⅛

teaspoon

lemon juice, optional
Instructions
In a high-speed blender, blast the Tiger Nuts and water till well blended. Set aside.

Fill a medium to large-sized bowl with ice and place the nut milk bag or cheesecloth directly over the bowl and strain the mixture into the bowl. Pulp left inside the bag should be discarded.

Rinse blender once again. Add Horchata back to the blender and add cinnamon, honey, seal salt, and lemon juice and blast on high until well blended. Pour into a glass jar and store in the fridge for up to 3 days. Always shake before serving. Since no stabilizers are used you'll have to shake the mixture every time you want to serve it.

Serve over ice. It's best over ice.
HOW TO USE TIGER NUT MILK
It can be used in many of the same ways you'd use cow's milk.  Think smoothies, cookies, chia puddings, baking, and even in cereal.
Health and love,