I am pretty much the easiest person to shop for!  Yet, almost every person I know thinks that buying a present for me is more difficult than climbing Mount Everest.  Ever feel like this?
I'm always so baffled by this because I'm so easy to shop for!  I love everything!  I know I'm not the only wellness junkie that feels this way, so I've decided to jump on the gift-giving posting bandwagon super late.  These are the things wellness junkies love and appreciate.  You may think things like these gifts are not gifts but to any wellness junkie or healthy foodie this is life, and thank you for thinking of us.
I personally couldn't be happier that my holidays are over and gift giving is done.  Because gift-giving is super stressful.  Now that I'm done with it all I can sit back and report to you what's on the wellness circuit, and what others would love - low budget.  These are things I completely love and would recommend in a heartbeat.
Happy gifting!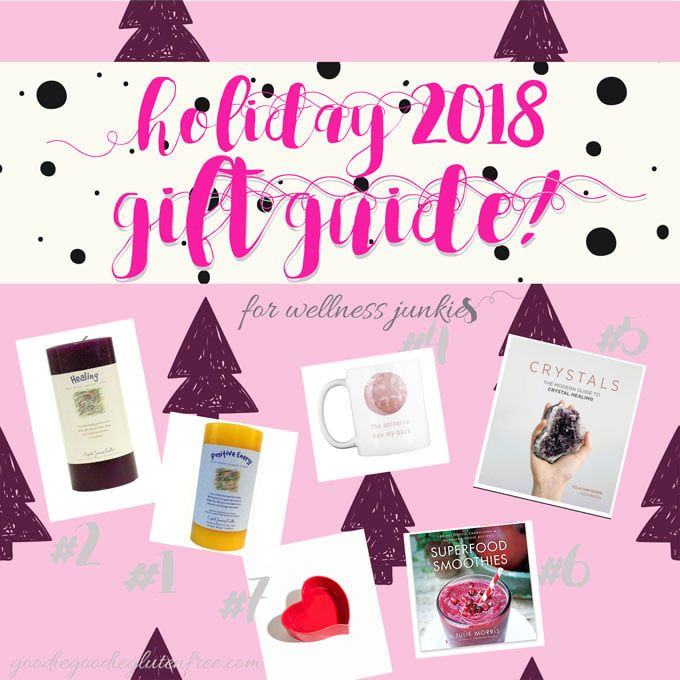 1. + 2: CRYSTAL JOURNEY CANDLES They smell so beautifully and they are beyond fragrant.  While I am usually against Essential Oils because they give me terrible allergies, these candles are actually infused with essential oils and I have no issues at all.  So for those of you afraid of Essential Oils, these are a great way to bring them in.  I love their fragrant combinations, but most of all I love the positive affirmations printed on their label.  These candles bring me Positive Energy (sandalwood, dragons blood, frankincense, and saffron) and Healing. (lemon balm, cedar, heather, and ocean).
3. AN ALOE PLANT - Whole Foods sells these right near the registers.  The gift of healing for anyone going through healing is a remarkable gift.  The entire Aloe plant can be used for healing both externally and internally for ailments such as cuts and scrapes, sunburn, acid reflux, indigestion, nausea.  It's a plant that symbolizes healing, and growth two very symbolic symbols for those in healing.  I have had my aloe plants since my health journey started.  It's hard to believe that my NYC aloe babies have growth with me through the good and the bad.  In fact, I didn't even know that an aloe plant could last this long sitting on my window sill.  Her name is Aloe Mama, and she has 8 Aloe babies.  I started with one in July 2013.  They are still with me, symbolic as ever.
4.  THE UNIVERSE HAS MY BACK MUG - Are you a mug girl?  I never used to be, until I started drinking hot beverages on the daily.  Sitting down in my cozy chair with Netflix and a hot cup of (decaf coffee, green juice, hot cocoa, matcha...) tea - mugs have become kind of a ritual.  And for foodies, and food bloggers and tea drinkers mugs are life.  I love this one because it reminds me in the morning before my day even starts that The Universe Has My Back. Plus it's pink.
5.  THE MODERN GUIDE TO CRYSTAL HEALING - Crystal books can be so boring.  Why not spice up your crystal knowledge with a more modern guide, making crystals not only knowledgeable but fun.  This book is also so pretty to look at and the gal behind this product has the best Instagram account too!  If you are a newbie, then you'll devour this book!
6.  SUPERFOOD SMOOTHIES - This book is what got me into superfood smoothies!  Between allergies, elimination diets and healthy eating Julie Morris is my favorite!  I call this the smoothie bible.
7.  THE HEART BOWL - Designed by Blogger of the website Breakfast Criminals, Ksenia after a terrible breakup created this beautiful heart bowl, aka cereal bowl, smoothie bowl, oatmeal bowl, breakfast bowl, soup bowl or whatever you fancy bowl.  She calls this breakfast morning self-love.  And I love this mission.  It's one of my favorites and truly does remind me that I am loved.
8.  DESIGN YOUR OWN IPHONE CASE - Created by Hanogram.  I LOVE mine!  It reminds me of how far I've come.  I'd challenge you to use a powerful positive affirmation or word inscribed on the phone.  That way you are empowered daily.  15% off your design and shipped before Christmas! Code: julier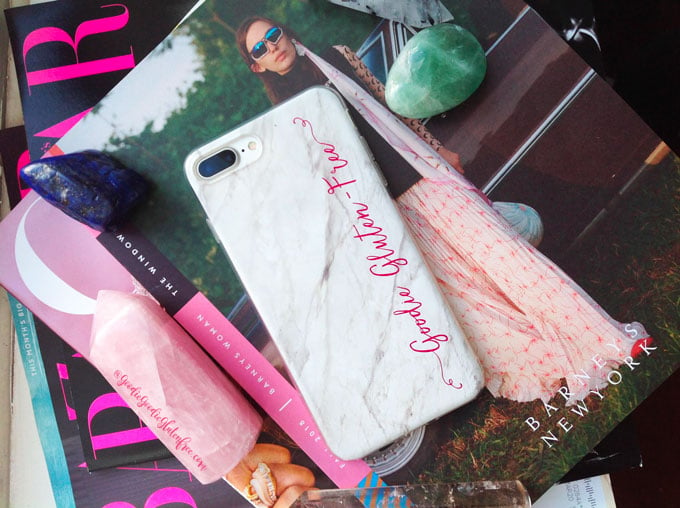 9. PURE VERMONT MAPLE SYRUP - Until I became a healthy foodie I never understood the desire to receive something like maple syrup as a gift, but did you know that there are so many different kinds, almost like wine, infused, full-bodied, sweet, dark, light?  Each has a different flavor profile, and show up differently in cooking and baking.  It's really cool to bake with these making all types of pure maple syrup an awesome baking foodie present, especially this one.  Runamok Maple Cinnamon and Vanilla Infused maple syrup is deliciously sweet and light.  Code: GOODIE20 for 20% off.  P.S. This one is gluten-free too!
P.S. Wanna make those superfood caramel crunch cups?  Recipe here.!! : )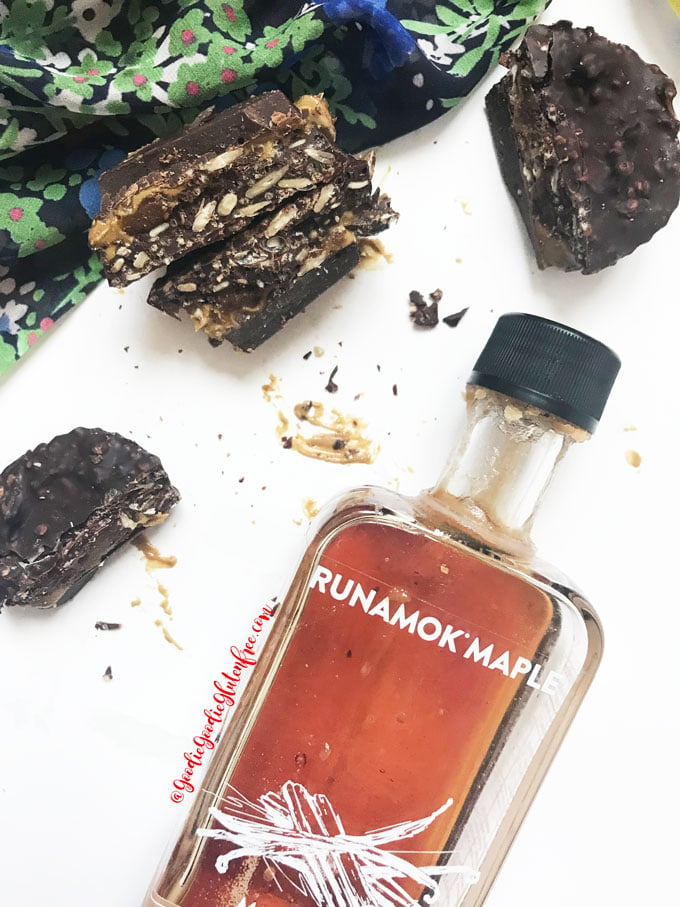 Happy holidays! xx