If you are gluten-free, then you need to be at this GFAF Expo!  This is the only show where the entire show is gluten-free and safe for those with serious allergies and Celiac Disease/Gluten-sensitivity.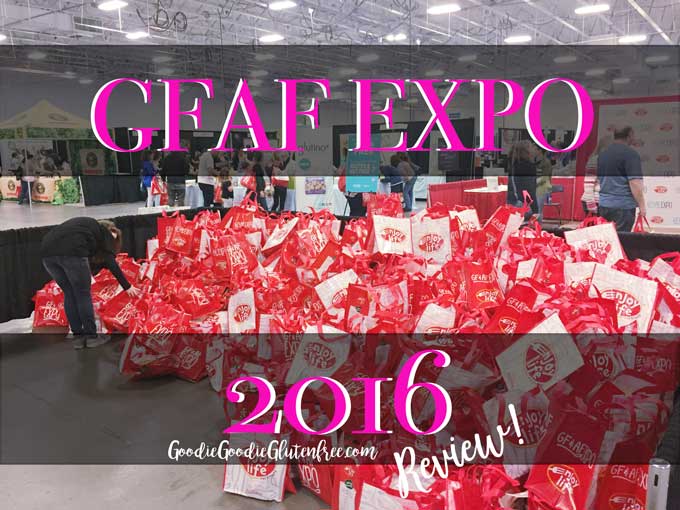 Gah, I'm so excited to be writing this review!  So let me start by saying don't judge a book by it's cover. That's how I view this show, because out of all the food shows there are, this is the least "healthy living" conscious.  With that said, as far as gluten-free goes you can't find a better food show then the GFAF Expo.
And that's why I go every year.  I go because you never know what new and safe product is being invented or on the horizon and I don't wanna miss out.  #FOMO - That's how I found out about those delicious Rule Breaker bean brownies and blondies that are made in a gluten & allergen-free facility and totally nut, gluten, dairy, coconut, egg-free, no refined sugar and totally vegan.  A HUGE find for me!
While I think that the gluten-free community needs to merge with healthy and clean eating in a much bigger way then now - I think this is the best show for processed and minimally processed gluten-free foods (and bakeries).  This is also a bomb diggity show for any gluten-free newbies or Celiac's.
As far as the healthy lifestyle goes, some Paleo brands presented their products at the show which makes me happy as I found my love for watermelon seeds here, however that is not the mission of this show. The show is about the gluten-free diet, and going gluten-free (processed style). And honestly there is a time and a place for processed, like when you are traveling.
So let's review some of those noteworthy oldies that are still on the horizon making a splash in the gluten-free & healthy living world:
Pure Genius now known as Rule Breaker Snacks
SunButter
Luce's Breads (closed 2018) but don't forget to try GF Jules Bread Mixes because she is another queen of gluteb-free.
Enjoy Life (because duh!! top 8 allergen-free + sesame free)
Banza Chickpea Pasta
Canyon BakehouseSweet Note Bakery now known as The Greater Knead aka Sweet Notes BakeryOnce Again Seed and Nut Butters 
Otto's Cassava Flour 
The show is a long 2 day weekend and I like to make sure I stop at every booth and take a look at the product, it's mission, the ingredients, how they are processed and their process behind their product or their story. Because there is always a story behind the product, and those are usually the best ones! By the end of the show i'm so exhausted because I spend hours upon hours talking to vendors and fellow bloggers.  It is always worth it because now i'm sharing this info with you guys, AND I have friends that have kids with mad allergies, so the more I know the better it is for their children and you guys.
Even while I was setting up this post I was getting excited remembering all the products that saved me during my healing process.  Had it not been for this show, I wouldn't have found these products.  When you are suffering from Celiac Disease and chronic health conditions finding even one product that doesn't cause a reaction is a heavenly feeling.  So you could understand why I would get so excited finding good products for my lifestyle.
***
Before I get into all the delicious foods I discovered, first I want to applaud the GFAF Expo for allowing cosmetics into the show.  I know this is a food geared show, and 98 percent is fully food.  But that other 2 percent that never concentrated on beauty before, now welcomes beauty.  And I'm excited about that.  After experiencing the Indie Beauty Show (which I didn't love), I see just how important gluten-free beauty awareness is.  I am so glad and happy that the GFAF Show now welcomes gluten-free beauty.  I cannot stress this enough.  I couldn't wear lipstick from April 2015 till March 2017.  I found the lipstick of my allergy-free dreams again because of the GFAF Expo.
Also a big round of applause for the nut-free, dairy-free, vegan & allergen-free section of the GFAF Expo. Because that's my neck of the woods.  A big applause because this year that section was bigger, which means more awareness, which means more treats for us!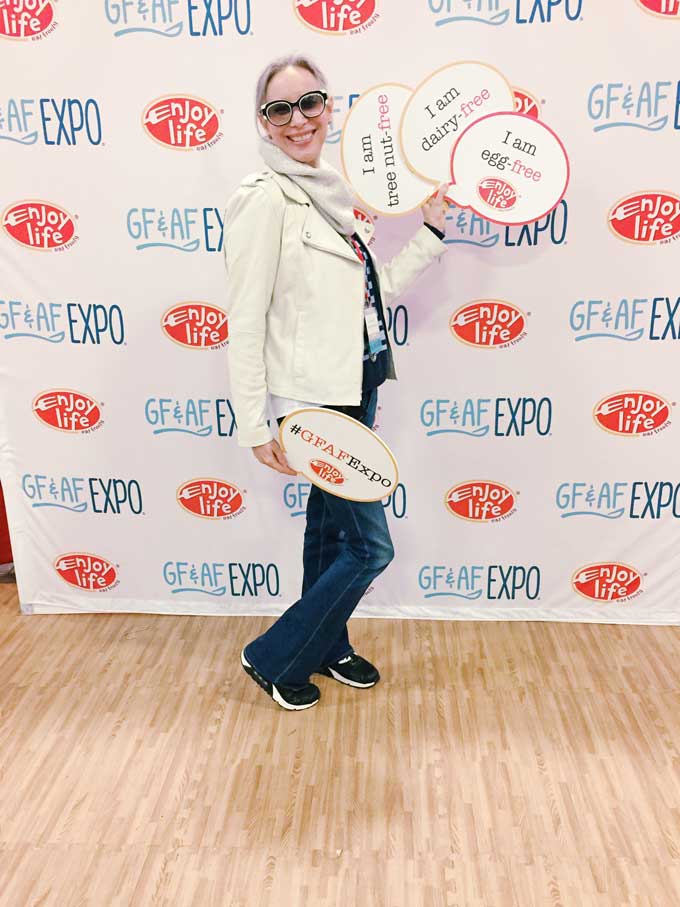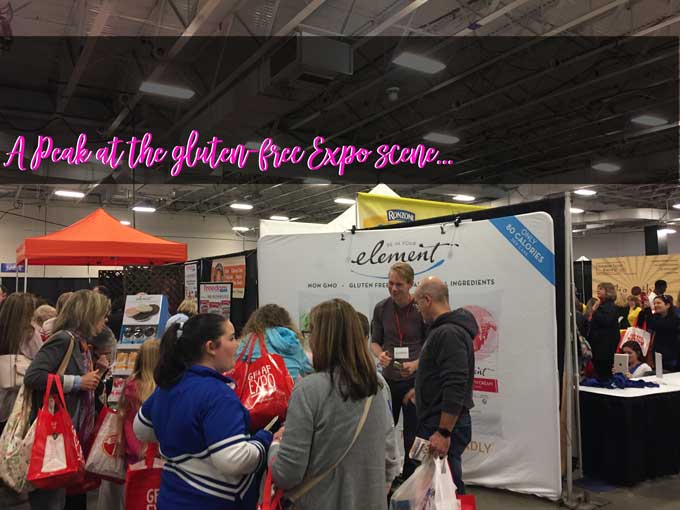 Ok now for the noteworthy new-comer's on the gluten-free block.  This was the fun part.  The delish goodies I found at the show were:
Banza makes a second debut at the GFAF Expo with their award winning (p.s. did you ever see Shark Tank?) chickpea pasta.  And they just came out with gluten-free mac n cheese.  Personally I like the plain version, because it's minimally processed. The less ingredients the better.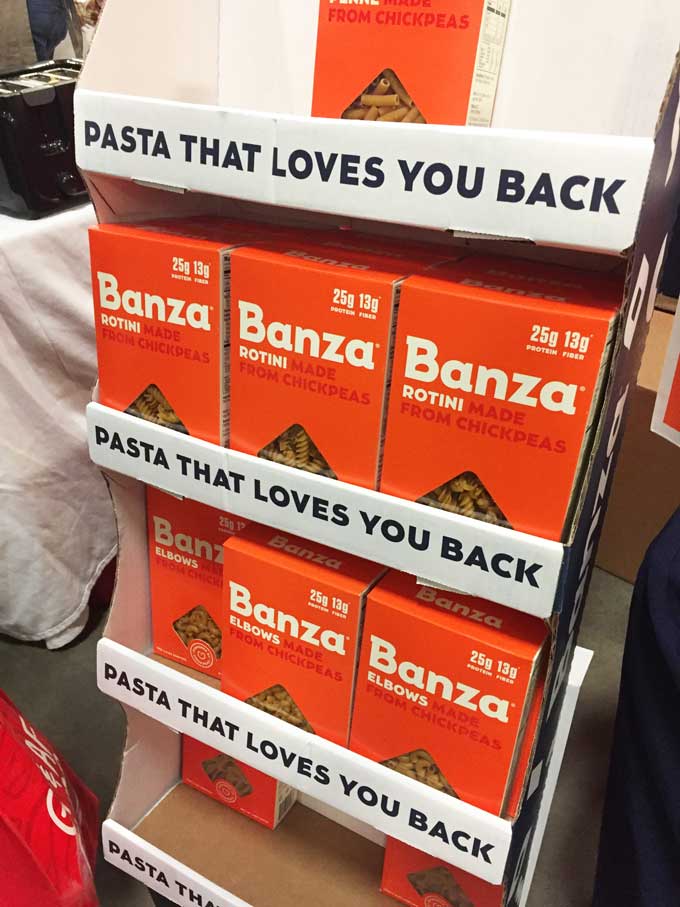 Otto's Cassava Flour - This is the mother of all flours that happens to be naturally gluten-free and certified paleo.  It the new flour that's all the rage that can be used cup for cup in gluten-free baking. Check their website for gluten-free bread recipes because it's not cup for cup on breads.  I adore this flour! It's a thick one too, so it can be used as a thickener in sauces and spreads.  Also this brand Otto's Cassava flour is the only Cassava flour on the market that can be eaten in its raw state.  So I have used this flour in raw treats too!  There is this amazing soft tortilla recipe on the back of the package that is like 3 ingredients if you include salt from the award winning blog fork and beans.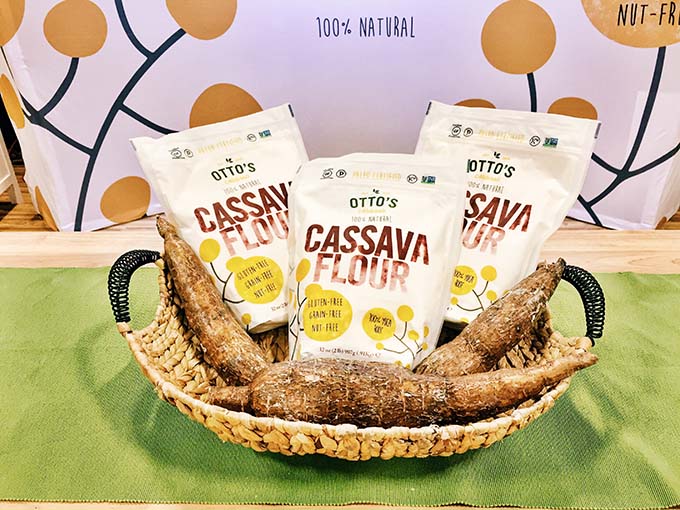 Element Snacks - A fun newcomer on the block.  These corn and rice cakes are dipped in dark and white chocolate.  These are also minimally processed so I love these for an easy snack.  Some do have dairy in them so be careful if you have an allergy.  I love how the dyes they use are from fruit, veggies and super foods.  No artificial anything.  And you can buy these individually wrapped which makes these a great travel snack. 2021 EXCITING UPDATE!  This brand has gone full blow and is available throughout the U.S. and Canada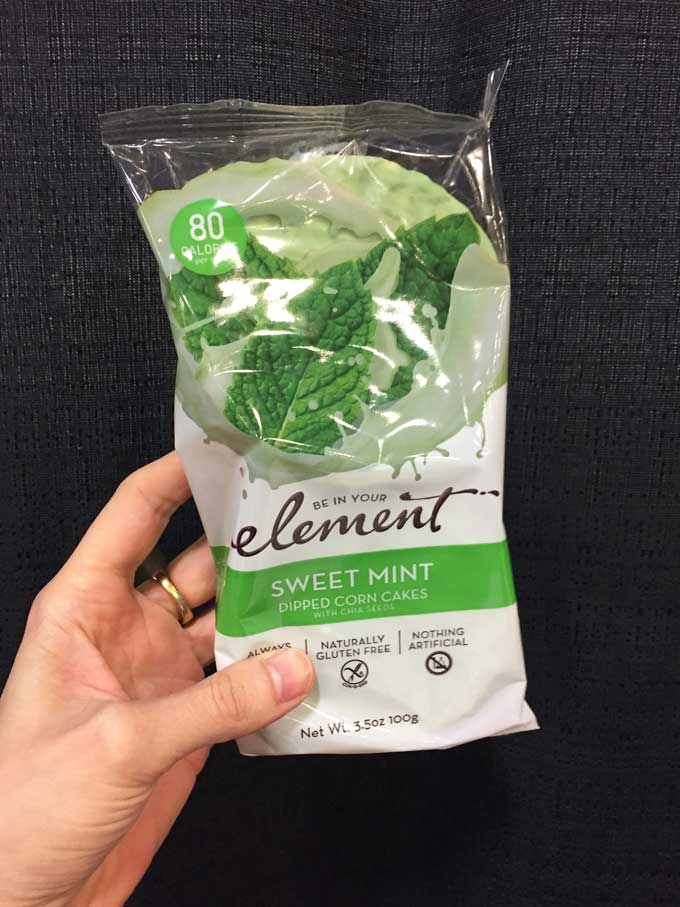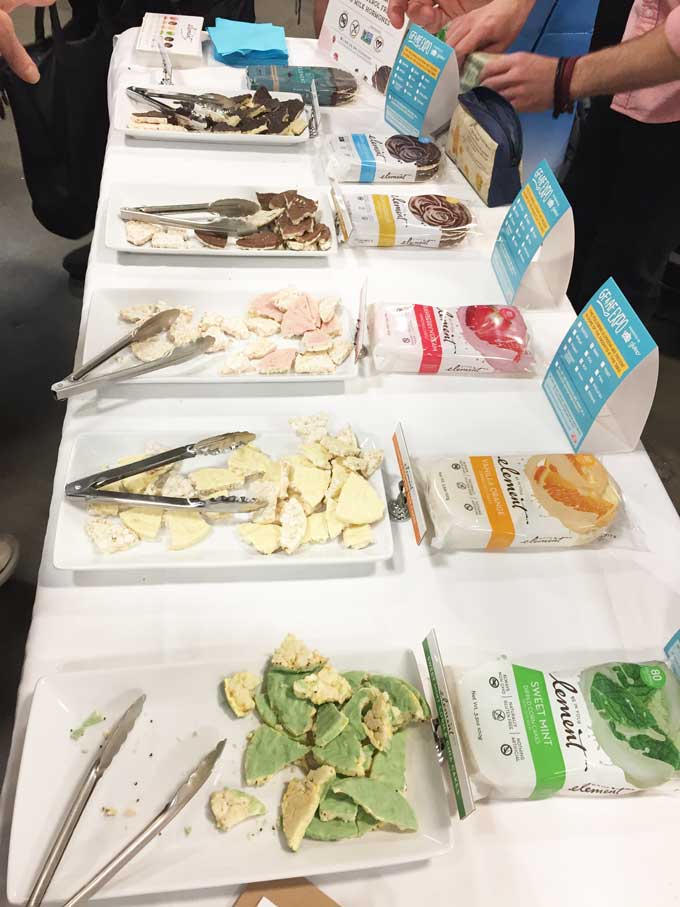 Go Raw - One of my new favorites because of this show.  While I have always known about Go Raw foods because I used to eat their other seeds, watermelon seeds were something new.  And something new for me who has nut and seed sensitivities.  I was thrilled!  So these seeds come roasted with sea salt and also in bars that are certified paleo and made with the purest ingredients possible.  These bars are my "go to" travel and on the go breakfast or snack.  These save me and my gluten-free, allergy-free butt!  And my fav believe it or not is the last one I tried which is the zesty lemon.  OMG, so darn good! ** If you cannot find Go Raw watermelon seeds or they no longer sell them, you can find watermelon seeds at nuts dot com in their guten-free section.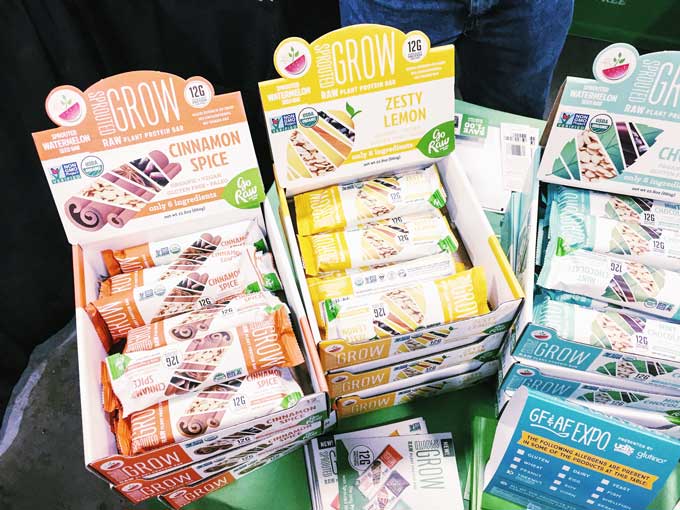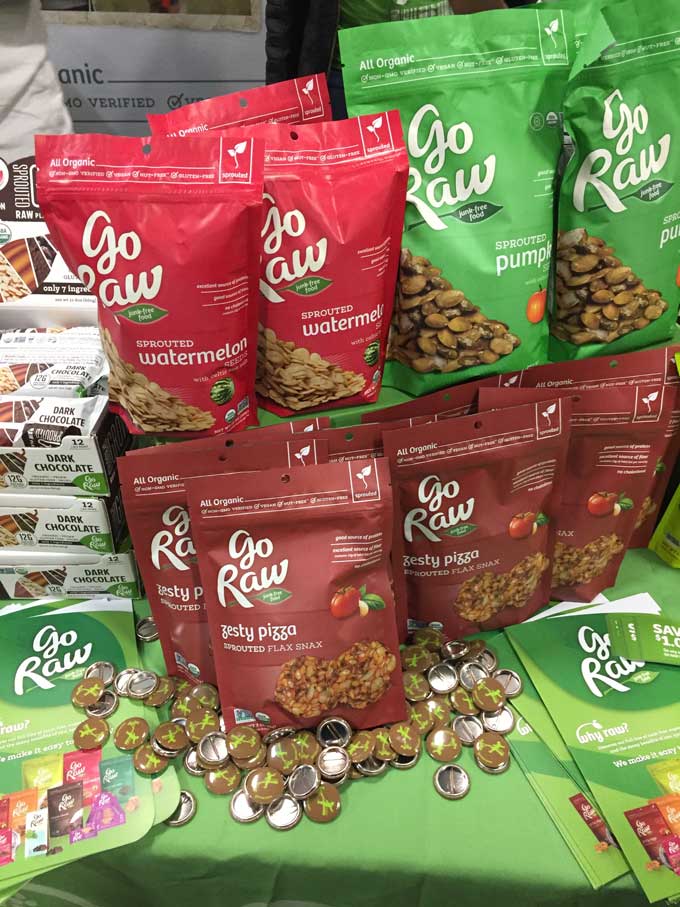 Pasta Legume - I wish I liked this pasta more then I actually did.  It was really grainy and fell apart very easily.  Granted it's only ingredient is lentils and there are no thickeners or additives but it really needed something.  It didn't make my gluten-free list or my healthy living eating list of favs.  But this brand did.
Perfectly Free Frozen Desserts - The more I see this dessert all over social media, the more I wished I had these in my freezer right now so I could munch on them.  But in reality, I didn't love them.  I thought they were just fair.  I didn't think they were worth the fat, the calories or the sugar.  But, if I was in a bind, and that's all that I could eat?  Well then I would eat these.  These are free of dairy, gluten, and all top 8 allergens.  Mom fully agreed with my review on these!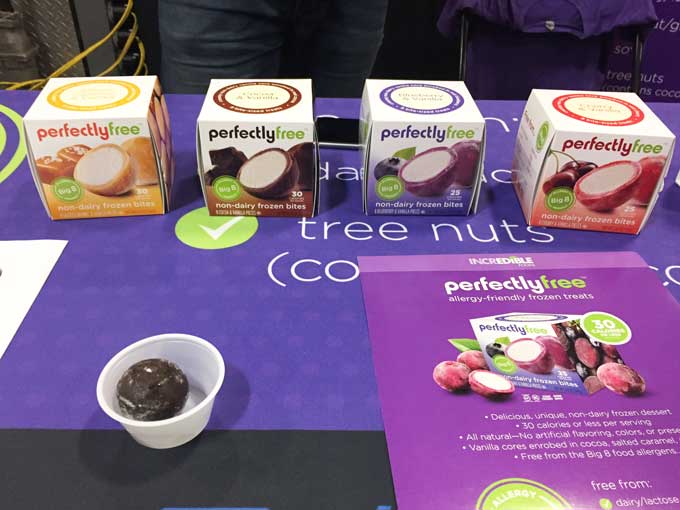 The Greater Knead - Ok this bagel beyond rocks, beyond!  And you know what?  So worth the price.  Yes gluten free food is more expensive, but when the product is that good?...So yeah, you are probably getting that I love this product.  Mom and I totally agreed.  It's hard to find a good gluten-free bagel, and this one is gluten-free and top 8 allergen-free, plus sesame free and vegan and it's still beyond the best bagel.  They have so many flavors and they are always developing new ways to make their bagels stand out using minimal ingredients.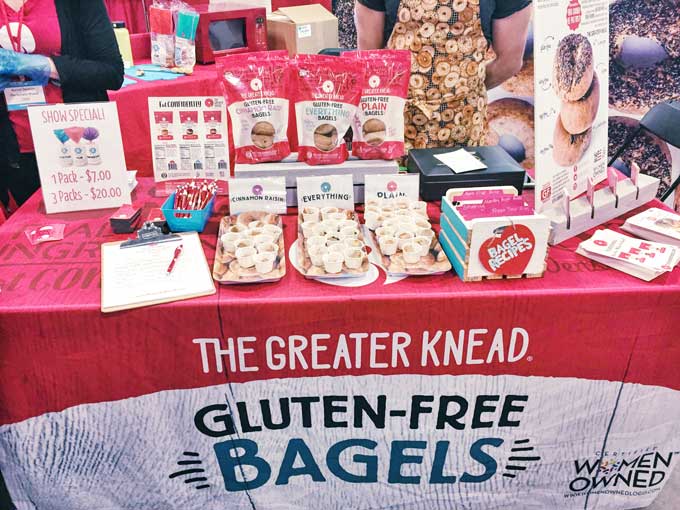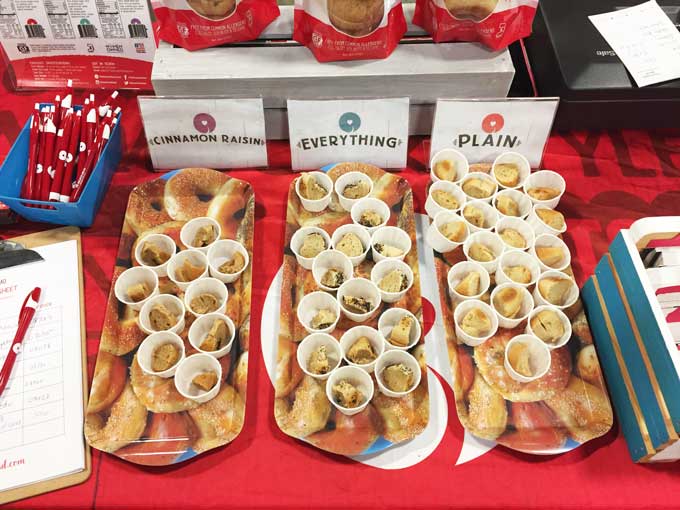 Hu Kitchen - Who doesn't love Hu Kitchen right?  The best Paleo digs in Manhattan!  The kitchen that has never seen gluten.  The food that is whole and free of any grain.  The place that has the best grain free granola bar and chocolate on this planet.  I was so surprised they made an appearance at the GFAF Expo because it's so not there scene.  Hu Kitchen is all about healthy.  And if they can swing our gluten-free community to eat that way, then the more power to them for spreading the health ripple effect!! Lucky for us the chocolate that is made in a factory -  is made in a separate floor then stuff processed with gluten.  So it's ridiculously safe.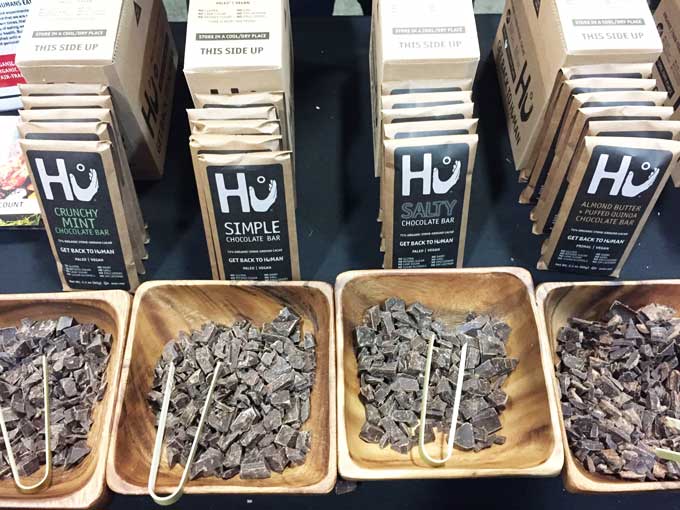 Noteworthy Quickies:
The brands my mom chowed down on (ha ha).  The products I couldn't try for various allergy reasons.  I thought I should put them in this post because my mom has a pretty good gluten-free palate.  For all I know my mom could help you make a decision on your bread choice tomorrow and for that I'm grateful and thankful I could help.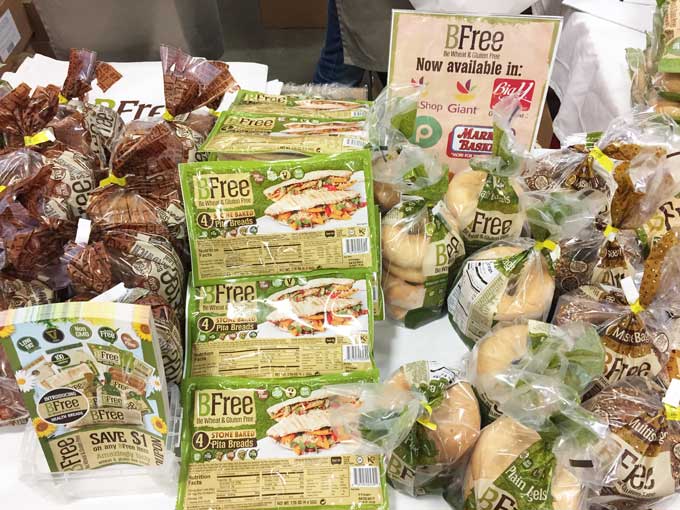 My mom was obsessed with this BFree bread.  She kept wanting to pick up more bags to freeze ahead of time.  We even got a ton of this bread in our gluten-free swag bags.  Free of gluten, dairy, wheat, eggs, soy, nuts.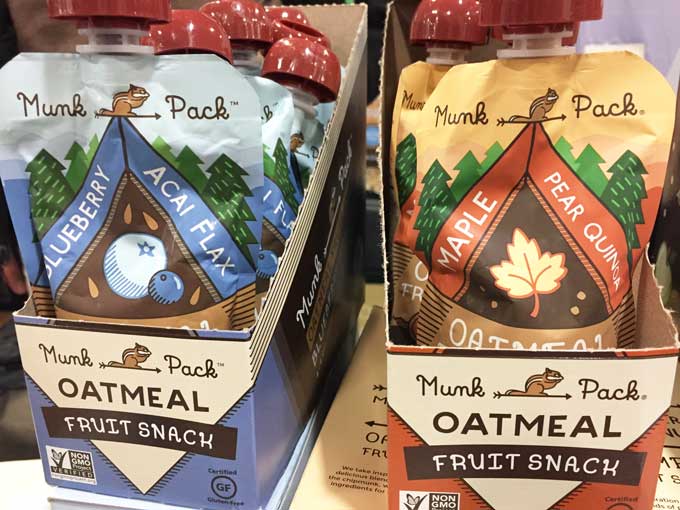 For the kiddies on the go.  We really like this idea by Munk Pack of Drinkable Oatmeal and it's certified gluten-free and certified vegan.
Feel Good Foods: Another product my mom LOVES.  And that's an understatement.  She snags boxes whenever she can find them!  The founders behind this product is an award winning chef AND a Celiac foodie.  I mean, hello these must be amazing!
Gluten-Free Beauty:
This is the part I was really excited about when I attended the show because i'm the allergy queen and it's really hard for me to find gluten-free, free - from beauty.  It wasn't until the last two years that I even realized the importance of allergy-free makeup and clean beauty.  And I am so ever thankful for the shows that allow gluten-free beauty vendors to spread their awareness.
Kiss Freely - The lipstick that saved me, made me feel pretty again.  As you know I'm pretty much allergic to everything and starting April 2015 I couldn't wear lipstick, eye shadow, eye liner or mascara.  And little by little I have done research to find and test brands.  And it wasn't until Kiss Freely showed it's face at the GFAF Expo, that I got a glimpse of what colored lips would look like again.  Seriously, when a women can't wear lipstick, a piece of her confidence is taken away.  (I know you hear that).  So, i'll be honest the colors are not that great and it's slim picking when it comes to color choices, plus the color names don't match the actual colors.  Putting that aside, it's the lipstick that gives me zero reactions.  It's the lipstick I feel confident sporting around.  So therefore it becomes the fav lipstick.  And I bought all the colors except the black.  The truth is, is that even tho the color names don't match the actual colors, the colors themselves are gorgeous and look so good on.  My only negative is that the lipstick is slightly drying, so it's helpful to use chapstick or vaseline over it.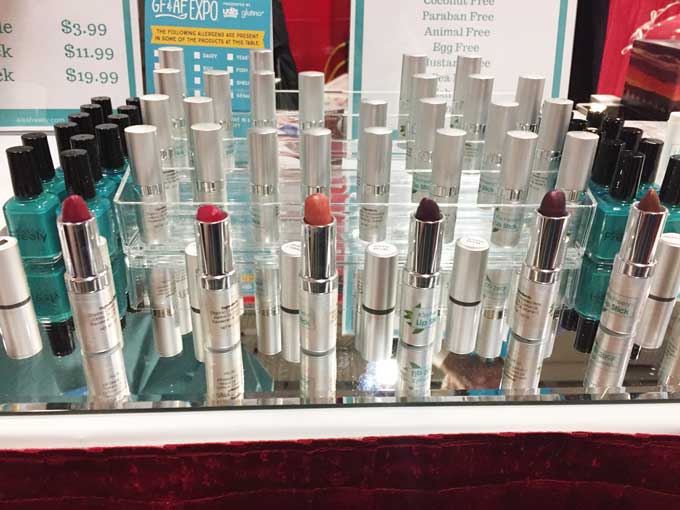 SprinJene Toothpaste - The aim with this toothpaste is to utilize herbal ingredients for healing.  And it also happens to be gluten-free and certified gluten-free.  I was actually really excited to try this.  I'm always all about the new finds.  But this find didn't jam with me at all.  My lips broke out in little red bumps.  So clearly something didn't agree with me, but i'm not sure if it's because I was genuinely allergic to something or because my body is just reactive all the time.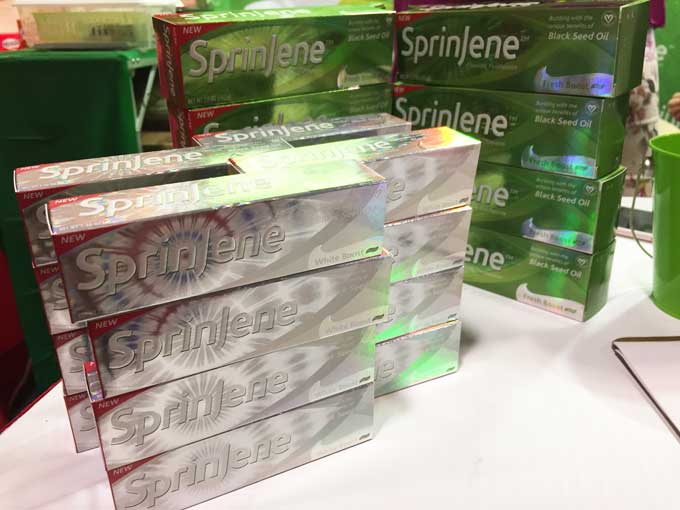 Nubian Heritage Lotions:  Do you know how many times I have seen this lovely brand in Whole Foods and wondered if they were gluten-free?  I have literally gotten on the phone with them at Whole Foods all to realize I can't get through because Whole Foods only gets me one bar of service if i'm lucky.  So seeing them at the show was exciting because I got to ask my questions.  While the brand is not certified gluten-free, they are gluten-free and safe for Celiac's.  Their lotions super luxurious.  This brand uses soy milk.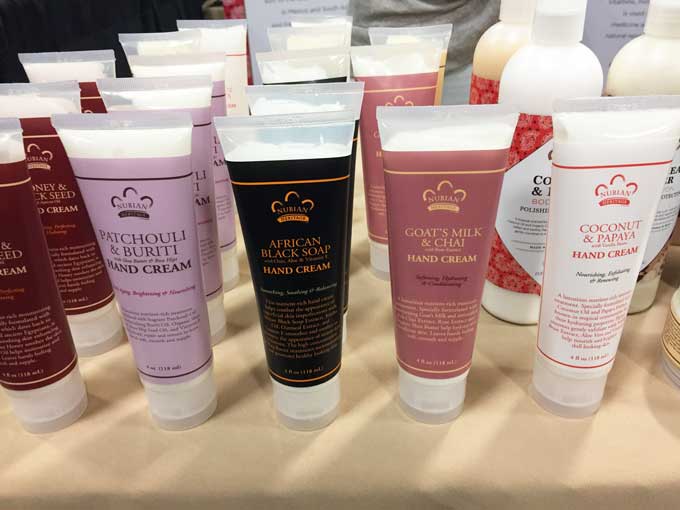 Guys, that's my round-up for the GFAF Expo 2016 Review.  I hope you enjoyed reading this and have found new brands to fall in love with!