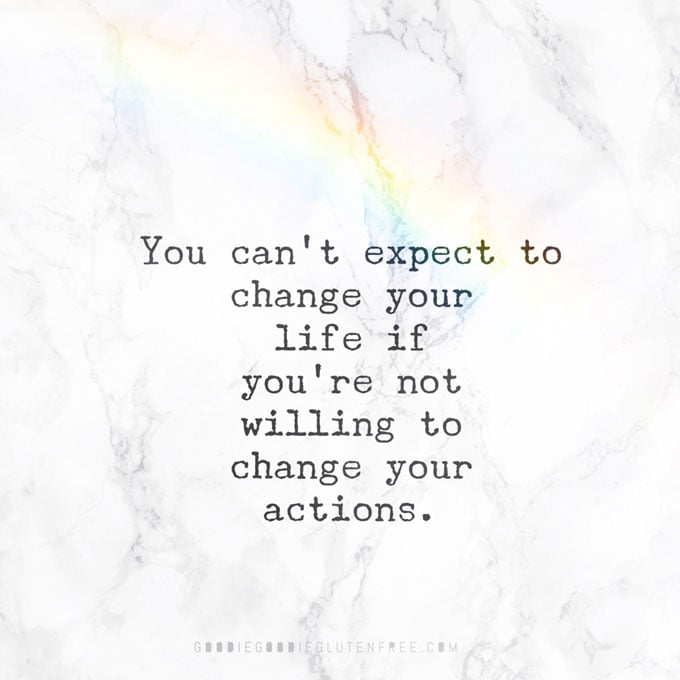 Ah-ha moments come and go as we live our journey here on this planet, but we are so caught up in the grind that we don't always recognize, or have the awareness to recognize these ah-ha moments that are crucial to our lives and our journeys!
Don't worry though, if you missed it before be sure to know the Universe will remind you again and again in hopes you see it sooner then later.  It makes perfect sense.  A big fat sense of DUH hit my mind today as I decided to do something completely different, so my results would change.  I looked up into the Universe and thought how simple change can be.
It's not just about the big moves.
What matters are those small changes done daily, fueling you forward.
Those small changes are freaking epic!
Because those small changes done with consistency are the ones that lead to big movements.
Did you know that?
You cannot get to Z without first going to B then C, the D and so on.  And you, like everyone else must start at A.
What is one thing in your life right now that you can do differently that is so tiny, yet it will change your life?
I can do ___________________ today, and make it a ritual in my life.
Here are some game changers:
I can read one page from ACIM twice a week (A Course in Miracles)
I can listen to a podcast weekly (one of my favorite wellness podcasts: Soul on Fire and my favorite business podcast: And She Rises
I can complete 3 things on my to-do list daily
I can make sure my house is clean so I can think clearly
I can make nourishing food for myself instead of spending so much money
I can take out the trash
I can dance for 15 minutes a day and count that as an exercise
I can make sure I have 5 minutes a day for meditation, daily
I can be grateful instead of angry at least 5 minutes a day (for those who are really struggling)
I can visualize me as the person I want to be, and start showing up that way
Just choose one.  Give that one a spin for one week, two weeks, three weeks, and even a month.  Start to notice what changes you see.  Then when you are ready, add another one.