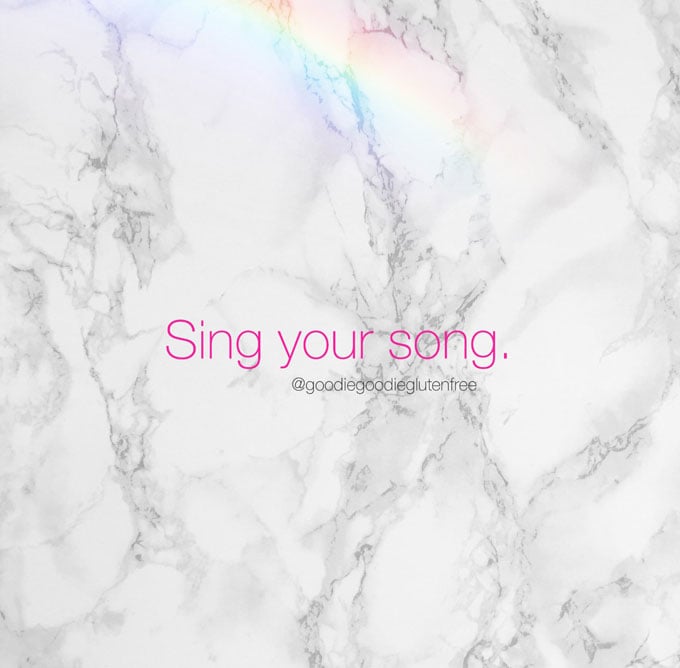 We all need Monday Motivation, but not just Monday.  We need it daily!  I received a few messages today and have decided to share them.  They are important indeed.  And something tells me you need to hear this.
Sing your song.  Dance your dance.  It doesn't matter how others view you, it only matters how you view yourself.  Do that and you'll get stuck less.  Exercise that muscle and use it daily.
It's way too easy to get caught up in the this and that of the world.  Did I do this right?  Or did I do this wrong?  Did I fall off the wagon and do I have to start all over again?  The answer to all of these questions dear Firefly is that you did nothing wrong.
Now.  Get back up onto that unicorn.  Do not shame yourself for being on the part of the journey that you are on.  Do not compare yourself to others for you'll surely fall off your unicorn looking into someone else's lane.  Sing your song and only your song and you shall soar so far above it all that only your path will be in sight.  It will soon make sense.  It will soon align.
Need some tools to get you through?
This book by Gabby Bernstein is all about how the Universe will have your back, and how to recognize that it's okay to be exactly where you are.  I love it!
And this book which is The Soul Searchers Handbook by Emma Mildon
Words of Wisdom:
+ Stay in your lane
+ Don't compare your beginning to someone else's middle or end
+ Don't shame yourself or let anyone else shame you for being where you are on this journey
+ There's no right or wrong, there is only bio-individuality
+ Mistakes happen.  You're human
+ Learn your lessons
You'll get there too!