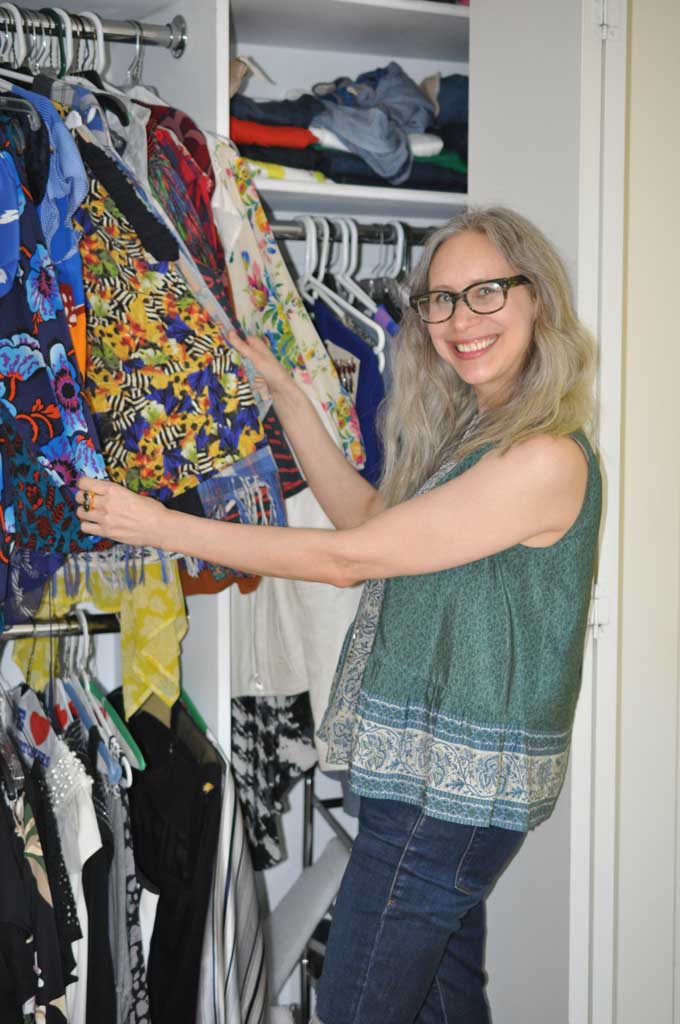 2 ways to declutter your mind!  Messy bed, messy head.  I'm sure you've heard that term before?  You know the whole if your bed is messy your mind is messy, or if your kitchen is a wreck so is your head, or if your desk at work is a cluttered mess, again so then is your head.  Basically, when you feel a sense of fog, it's time to declutter, clear out space, and then clean it up!
It's so important that someone wrote a book about it called "The Art of Tidying Up".  And it was such a great book, that everyone and their mother needed to get their hands on it, including the mom on Gilmore Girls because it was even spotted on a tv series.
So the art of tidying up allows you to remove anything that doesn't serve you, clearing space for new things to come.  When I say "things" this could be tangible things and also mental space, and/or emotional space.
But I never got my ideas of tidying up or decluttering from a book.  My ideas of decluttering and finding an extreme relief after the job was done, was from experience.
So, are you ready?!
The two things I'm about to suggest to you, you may feel are beneath you.  However, clearing space for the new allows your mind to do so too.  Clearing space is an inner and outer world kinda thing.
According to the spiritual text A Course in Miracles (ACIM), our inner world directly reflects our outer world.  In a way, they are the same.  You create what you see.  While that's a tough pill to swallow let me tell you what happens when you clear your outer space, you automatically make room for the new that will serve both your inner and outer experiences.
Woah!  All that from these two little but seriously time-consuming things!
Ready for the 2 OPTIONS I swear by?!!
Option 1
- Clean Your House
Ditch the maid and clean your apartment or your house yourself.  This doesn't mean ditch the maid forever, but save yourself a couple hundred dollars and get down and dirty.  While I currently have a cleaning lady, I didn't always.  And there are times that I will ditch the maid, and do it myself.  It takes me about 6 hours to clean my apartment.  No one does it like me.  When I do it, I get immense clarity.
Designate the day to cleaning the house, the closet, the kitchen, the garage whatever it may be, designate a whole day to it.  Broom, Swift, dust, vacuum, put things away, clean that toilet, that bathtub and all!  Change those sheets, fluff those pillows and still have time to make your meals throughout the day.  Blast your favorite music and clean.
Results: What you will find is clarity.  The dust will settle.  You'll come to have learned things about yourself and about each situation you are in, in the midst of cleaning chaos!  You'll be able to bust through blocks!  It's a whole body clarity kinda thing.  You will get rid of the rubble and in that one experience of cleaning and clearing, you will be so much more clear on and in life, on and in your purpose, on what you want in life then what you started with before committing to the declutter and the clean.
Option 2
- Clean Out Your Closet
And I'm even going to get lax with this one and say clean out ANY closet.  I don't care if it's your linen closet, your storage closet, your closet, your medicine cabinet, your kitchen cabinets, coat closet, etc.  The point of this exercise is that you are making room for YOU by clearing out the old.  And a step further is to physically get rid of anything that no longer serves you, that you don't wear and probably never will.  There's no need to hold onto that tube top from senior year.  Really.
When it comes to the clothing closet the way I decide if it's in or out is me not wearing the item for at least two summer seasons in a row or two springs seasons in a row.  If it's two seasons past and you haven't worn it, been into it or even looked at it, it's time to part with the item.
When it comes to handbags, only the ones you'll never see yourself wearing.
Then put the things you don't want into labeled garbage bags and donate them to:
A. Do a good deed which is just beautiful in itself and drop the items off at a shelter, or a thrift shop or the Salvation Army.
B. Sell them to a consignment shop.  If it's serious designer goods then consign with Real Real and you'll actually get money for stuff you think is crap.  Win Win there!
Closet cleaning, like house cleaning, is actually very therapeutic ritual if you let it be one.  If you look at the tasks as if this is the only place you need to be right now, this is the only thing you need to concentrate on, that will clear some of that mental clutter and you'll be able to do this with ease.  And the more you organize and get rid of stuff the clearer and deeper into thought you can go.  I always come up completely refreshed either that day or waking up the next morning to a clean and clear space, I feel refreshed and renewed!  In fact, the weirdest thing is that I literally feel like my apartment is bigger when I declutter.  And I'm talking mentally bigger, not physically bigger.  I can feel the space I created.  It's a gorgeous feeling and it literally resets your path.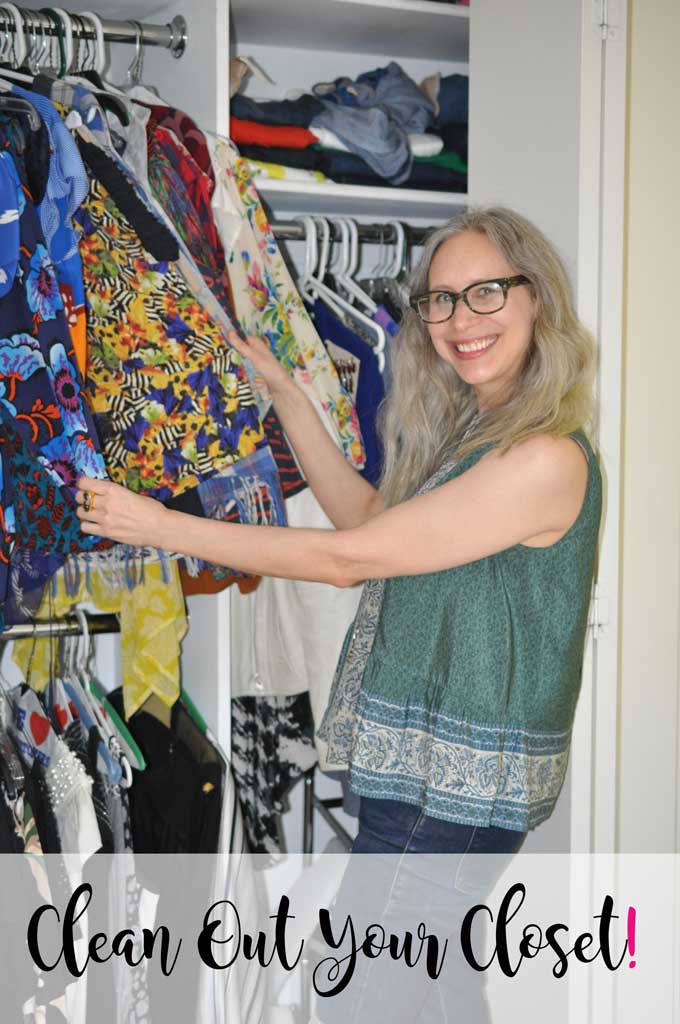 Both options create massive shifts through small moves.  Say whaaat?!  Yes, sorry to burst your bubble but you're not going to wake up completely a changed person.  Some gain more clarity than others.  For some these options have to be done more often, for others it's less.  Whatever it is, it moves your energy even if just for a smidge.  And even that smidge is the most massive move forward!
So.  What do ya think?  Worth a try?