Hi Lovebugs!  Are you ready for the holidays?!  There is just something so darling about Christmas lights and holiday music that gets me in the spirit to shop and wrap presents!  And while I LOVE picking out presents for friends and family, I'd much rather do it online in the comfort of my own home with fuzzy slippers on, sipping hot cocoa.  Everything I have listed below I use on a regular basis.  From fashion to spirituality to wellness to the healthy cook, there is a lot of fun to sort through!  I'm definitely a gal that likes gifts that are fun, functional and meaningful. I hope these gifts bring you joy on your wellness path into 2016.  I seriously love every single item I put in these guides!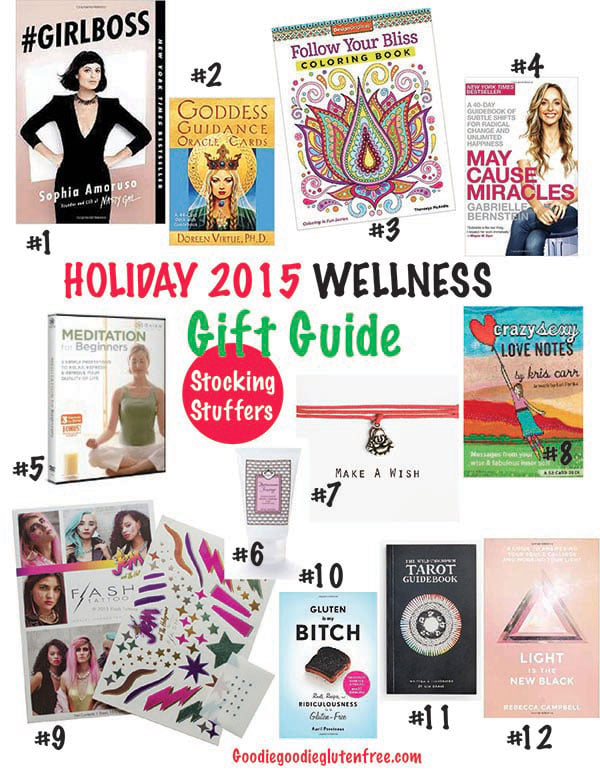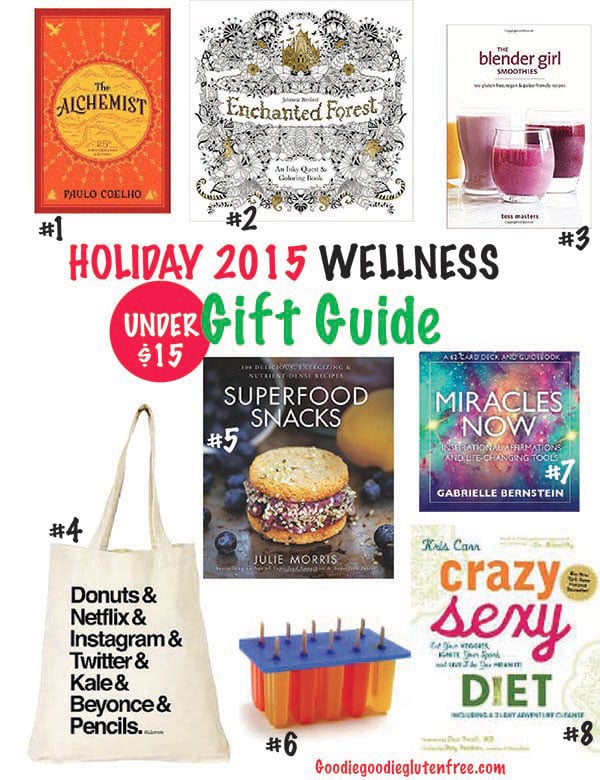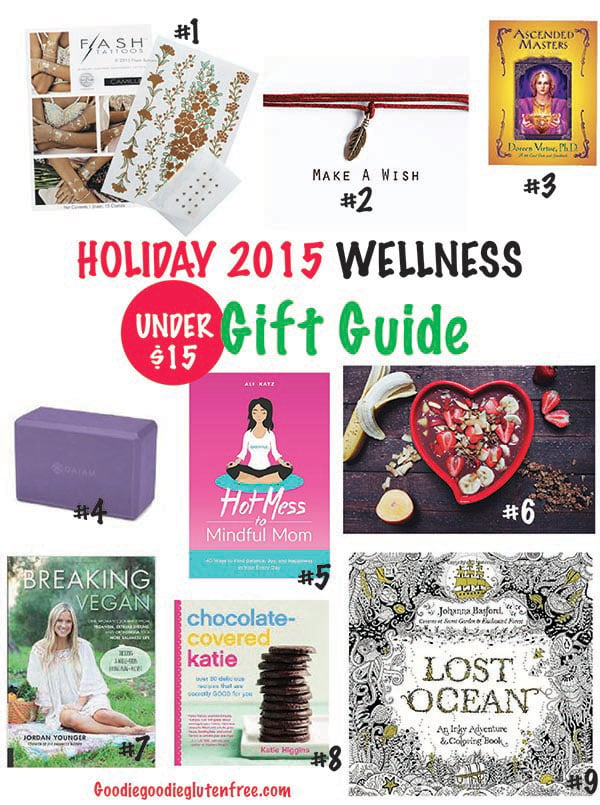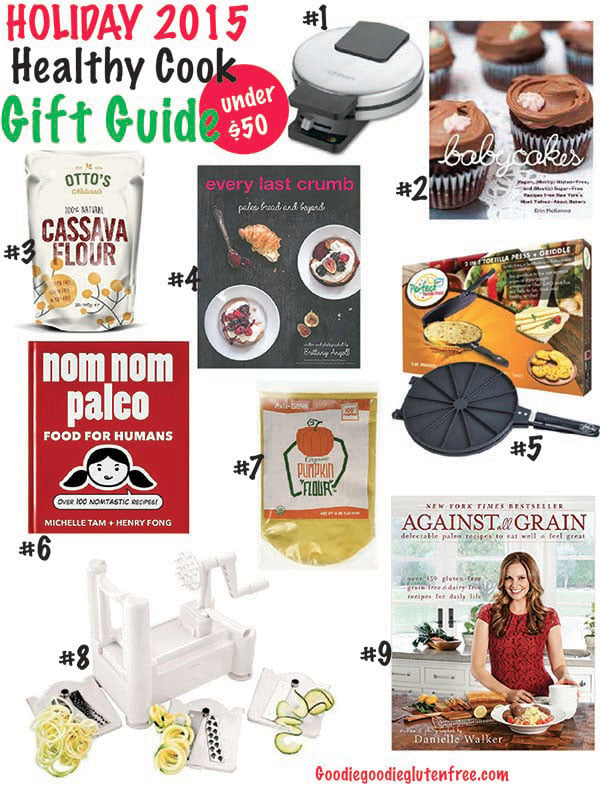 Cuisinart Waffle Maker – I bought this waffle maker after I bought Brittany Angel's Every Last Crumb Cookbook because her waffle recipes were so divine, I had to have a waffle maker!  It's inexpensive, small, easy to store and really easy to use.  I totally love it.

BabyCakes Bakery Cookbook

– That time I gave BabyCakes Bakery a second chance after being gluten-free for 8 years.  I couldn't believe how good they were!  And I couldn't believe I used to hate them.  What was I thinking?  They are beyond delicious!  Plus, I'm lately into vegan baking due to an egg sensitivity, so I had to get her book.

Otto's Cassava Flour

(Paleo, Nut-Free, Gluten-Free) – This is the new Paleo and gluten-free flour on the block.  It's made from a root veggie similar to the Yucca plant.  But what's also super amazing?  You use this flour in replace of wheat flour.  So get an old recipe you used to love, and just sub in Cassava flour.  No conversion needed.

Every Last Crumb Cookbook by Brittany Angel

– This girl knows how to make food!  Her desserts are mouthwatering.  Her crackers and main dishes are grand!  This girl knows how to bake with multi-allergens.  Her recipes are 80/20 paleo, gluten-free, some are nut-free, coconut-free, and all the other free's you can think of, she can do it.  In fact, I'm getting hungry just thinking about her recipes…
Tortilla Maker – On the back of the Cassava flour bag is the most amazing and easy tortilla recipe ever made.  I literally make it weekly.  But what I don't have is a tortilla maker, so instead, I have to roll each tortilla out before it hits the pan. It's really annoying.  And if you use a tortilla maker, you can make really thin tortillas rather then the thick ones I make, which means MORE.
Nom Nom Paleo Cookbook – When I first went Paleo, it was Nom Nom Paleo Blog that I went to for cooking guidance.  I felt so deprived on this diet because I couldn't eat anything processed, and coming from a processed lifestyle, this was a hard task, but, there is really SO much to make.  Her book is filled with delicious, easy real food recipes and substitutions so you don't have to feel the lack.  Her cookbook is fun, filled with comics and easy solutions.  A must for the Paleo foodie.

Anti-Grain Pumpkin Flour

– I love trying new gluten-free flours.  At Anti-Grain they make flours from vegetables that are super fresh.  I haven't made anything with this one yet, but I have made recipes with their sweet potato flour and it was delish!  This company is no longer, so definitely try coconut flour or Tigernut flour.
Spiralizer – Hands down my favorite thing to use and give as a gift!  Making noodles out of vegetables is life changing!  It makes you want to eat more vegetables! Zucchini, Yellow Squash, carrots, cucumbers, celery root, beets, apples, potatoes, sweet potatoes, peppers and more – all into noodles!  Makes my meals super healthy, and you can eat as much as you want because its a veggie!
Against All Grain Cookbook – Another Paleo Cookbook author I adore and follow.  Her book has tons of meal planning menu's and ideas for the whole family!  She is the whole package when it comes to Paleo, grain free cooking for the whole family.  Her recipes are real deal delish!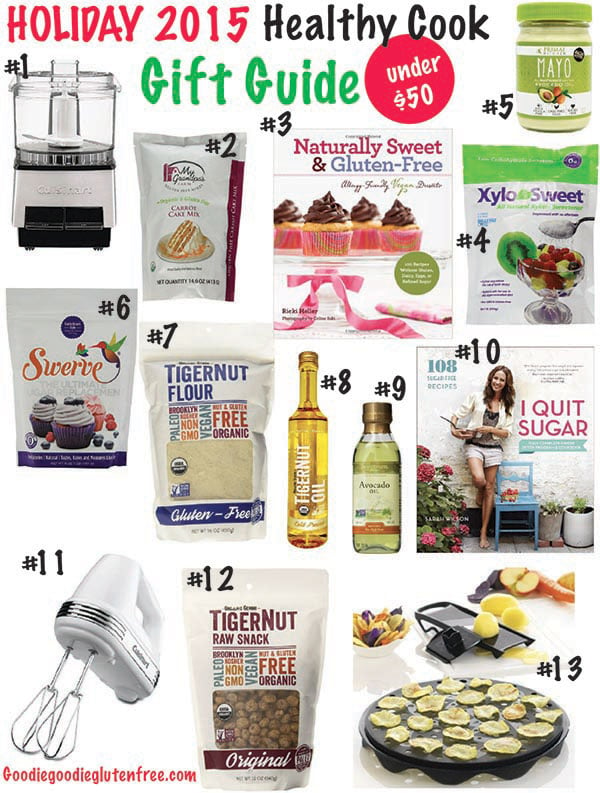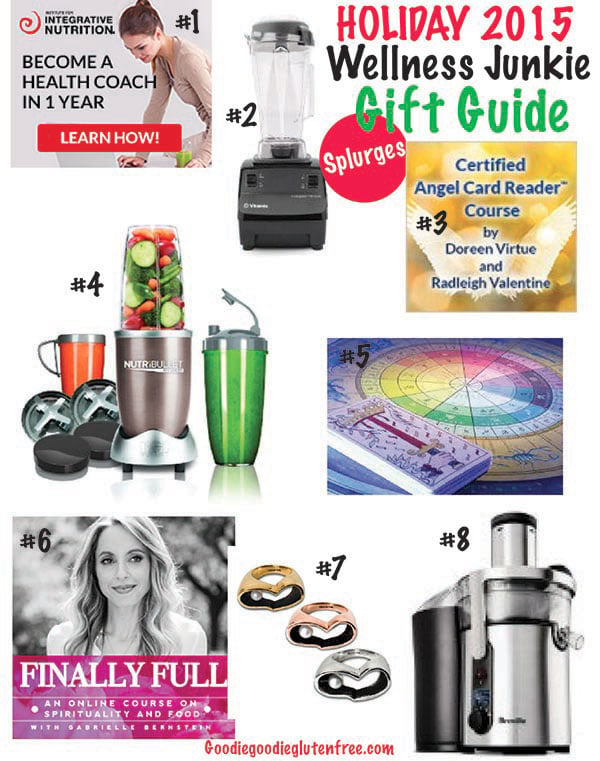 Love & Shopping!