Scrumptious desserts, homestyle meals, and easy decadent snacks are what Author Brittany Angell is all about.  Her latest book Every Last Crumb has recipe options that fit paleo, gluten-free, egg-free, sugar-free, and nut-free diets so that everyone can enjoy food.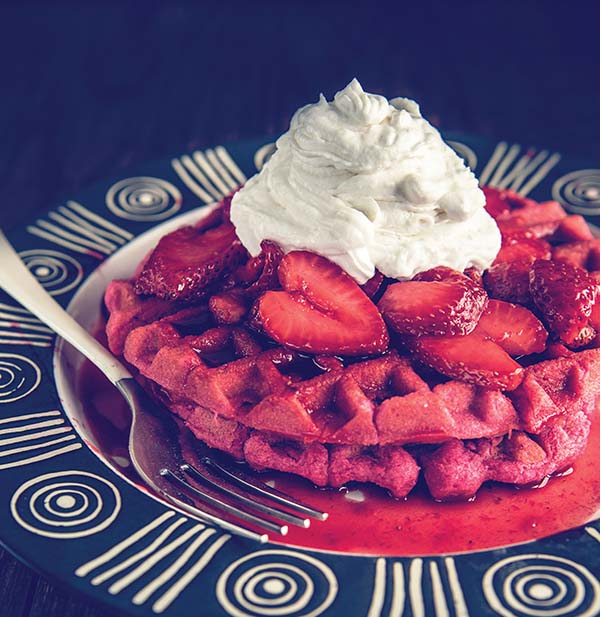 I have been obsessed with Brittany Angell's Cookbook, Every Last Crumb and I feel I really need to tell you guys about it!  I mean, It's like a diamond in the rough when it comes to paleo, gluten-free and allergy-friendly baking.
When her book came out, I was on the Paleo Diet and felt a total loss for carbs!  So my excitement was an understatement.  I was on the waiting list, needing, wanting, waiting for this cookbook.  Because everyone, no matter what diet, autoimmune disease, medical issue you may have should be able to feel good about the food they eat.
Because of my passion for Brittany's baking, I contacted her directly asking if I could snag a copy for YOU!  And here we are.  I am able to give one lucky winner this amazing gluten-free baking book.
Every Last Crumb is a cookbook that tackles common allergies, safe recipes for Celiacs, people on the Paleo diet and even those with nut allergies, egg allergies, coconut allergies, and dairy allergies.  She covers it all medically and categorically starting with her chronic illness journey into baking tutorials, ingredients, and substitutions and then the amazing chapters of classic & specialty bread, breakfast bread and pastries, biscuits and scones, quick bread and muffins, breakfast and brunch, burgers and sandwiches, crackers and snacks, pizza and calzones, tacos and quesadillas, comfort foods, soft pretzels, desserts, and condiments.
As Bella from Twilight would say "this isn't real, this kind of stuff just doesn't exist! But it does in Brittany Angell's world.  I mean let's just be real, it's insane!  And in such a good way!!  Deprived?  Definitely not!!  This goes without saying, but it's not the type of cookbook where the pictures are dull and boring, and it's also not the type of cookbook with glorious pictures and terrible tasting recipes either.
Brittany Angell gets it.  She gets it because she's been there, she lives with chronic illness, she has been on so many elimination diets and has food allergies too.  She is the real deal. In Brittany's world, delicious gluten-free, paleo, and allergy-friendly food not only exists but thrives like this Gluten-Free Tiramisu Crepe Cake that is gluten-free, nut-free and grain-free with optional dairy-free substitutions.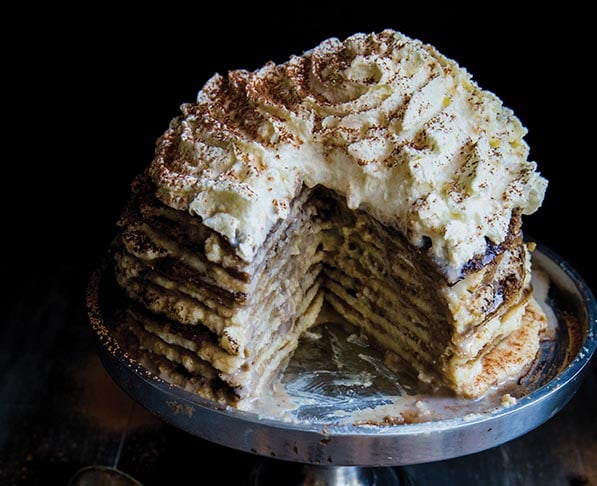 Are you drooling yet?  
It can be a huge shock to the system to wonder how life is going to be without the foods you love, and how you are going to cope, thrive, be, date, hang with friends, have birthday parties, go to school, college, celebrate holidays, etc and still love your life.
We say food doesn't really matter, that many eat to live rather than live to eat, but it shouldn't have to be a choice.  As Brittany would say "Food Should Be Good".
And that Is what I like about Brittany Angell's cookbook Every Last Crumb. Every Last Gluten-Free, Paleo, and Allergy-Friendly Crumb is just as delicious as it was before your medical issues, elimination diet, Celiac Disease or Chronic Illness journey started.
You don't have to LOSE anything with her recipes.
Brittany has done an amazing job eliminating the loss, so you don't have to feel deprived.  Are you feeling the loss looking at these Strawberry Waffles that are free of gluten, grains, and dairy?  I mean look at them!  I literally went and bought a waffle maker when I saw her chapter on Brunch.  How much do you want this recipe for free?  Because I'm about to make your dreams come true!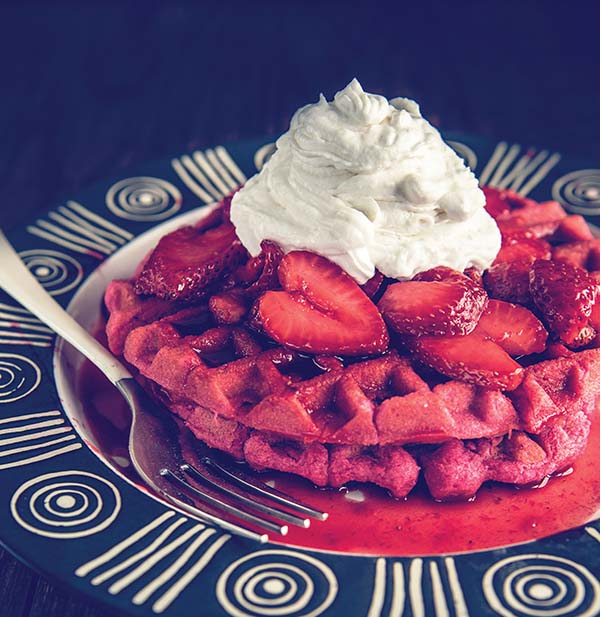 Or how about these classic goldfish crackers made without your food issues?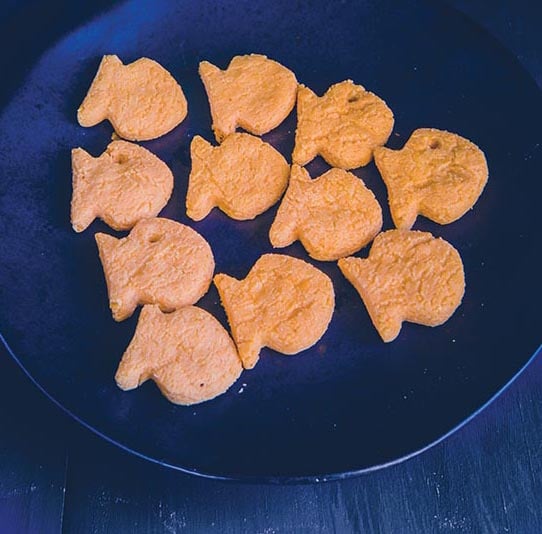 How about this gluten-free, dairy-free, egg-free, nut-free, and coconut-free Pumpkin Mug Cake?  I LOVE this recipe because you can make it in the microwave.  It's called for 5 minutes!!  I cannot tell you how many mug cakes I have made from this recipe alone.  It's just SO good!  I am sure that you can spare 5 minutes of your time for this delicious cake, no?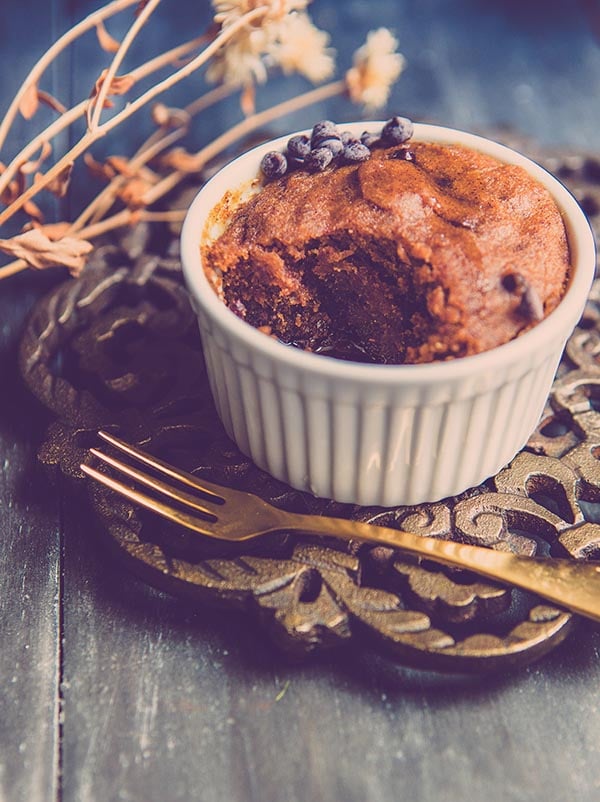 MY FAVORITE RECIPES FROM EVERY LAST CRUMB
PMS Brownies
Sunbutter Cups
Coconut Whipped Topping
Gluten-Free Waffle Cones
The entire Donut section
The entire Brunch section
All of her Pancake and Waffle Recipes
Brittany's Bagels and Tortillas
Brittany Angell and I are teaming up to do a giveaway of her deliciously gluten-free, Paleo and Grain-Free cookbook, Every Last Crumb to ONE lucky winner!!!! There is something for everyone in this Allergy-Friendly cookbook.  To enter, comment on this blog post and tell me why you would like to win this cookbook. Bonus if you are following me on Instagram and at Goodiegoodieglutenfree and following Brittany Angell at BrittanyAngell on Instagram. (U.S. Winners only)  Winner will be announced on March 1st, 2016.  GIVEAWAY is closed.
*Photo credit: Brittany Angell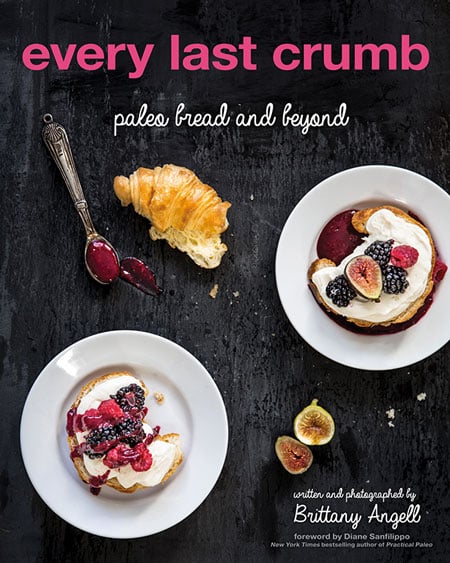 Ready to make beautiful music together?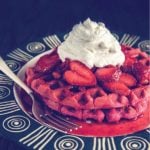 Print Recipe
Every Last Crumb Book Strawberry Waffles
Scrumptious desserts, homestyle meals, and easy decadent snacks are what Author Brittany Angell is all about.  Her latest book Every Last Crumb has recipe options that fit paleo, gluten-free, egg-free, sugar-free, and nut-free diets so that everyone can enjoy food.
Ingredients
1

1.2 oz package

freeze dried strawberries

1 ½

cups

blanched almond flour

½

cup

sweet potato starch or potato starch

½

cup

tapioca starch

2

teaspoon

double acting aluminum-free baking powder

¾

teaspoon

kosher salt

1

large

egg

120

grams

plant or dairy milk

126

grams

honey or granulated maple sugar

70

grams

mild flavored oil like avocado

1

teaspoon

fresh lemon juice

2-5

teaspoon

natural red food coloring
TOPPINGS
2

cup

strawberries, sliced

1

batch

coconut whipped topping
Instructions
Preheat waffle iron to medium setting.

Using a coffee grinder or spice grinder, grind the strawberries into a powder.

Place the powdered strawberries in a mixing bowl with the almond flour, starches, baking powder, salt, and whisk until well blended. Add the rest of the ingredients for the waffles and stir to combine. (Remember to add 3 tablespoons of water if you're using granulated maple sugar)

Lightly brush the heated waffle iron with oil. Following the manufacturer's guidelines for suggested quantity, ladle the batter into the oiled waffle iron and spread it evenly across the surface, leaving a ½ inch border. Cook, following the manufacturer's directions. When done, set the waffle aside on a baking sheet in a low oven to keep warm while you cook the remaining waffles.

Serve topped with sliced strawberries, their juice, and Coconut Whipped Topping.

Store leftover waffles in a sealed bag or container for up to 2 days, or freeze for later. They can be popped directly into the toaster from the freezer.
Notes
If you choose to use granulated maple sugar, you will need to add 3 tablespoons of water to the batter.
Whipped topping is inside Brittany's book Every Last Crumb.
Have you bought your copy of Every Last Crumb yet?