I'm so excited to announce that my first ebook Blender Juices is OUT and available for download!   These 21 gorgeous and easy recipes perfectly crafted for your body and optimal for digestion.  Naturally vegan and of course, gluten-free.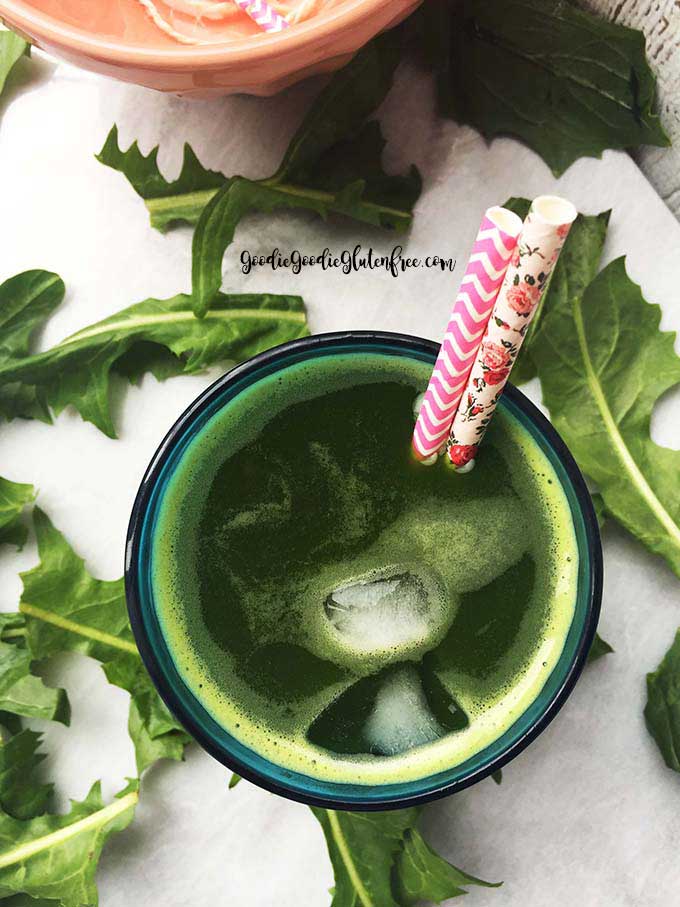 For most of Summer 2017, this was my project, my baby.  I aimed for a Summer release, ya know because juices are totally delish and diet worthy (if done the right way) and we all like to slim down in the Summertime for bikini season.  Ya know.  Detox.
So I did a soft launch.  I never announced it here, or on my newsletter for more than a second.  A moment on Instagram and Facebook.  The truth is...
I didn't account time for marketing and promoting my ebook baby because it was never about that.
It was about the process.
The fact that I felt so in sync with myself doing this type of project: photographing the juices, retesting and testing recipes.  I felt so much in my element.  Even learning new programs to set up the ebook and design the ebook.  The process reminded me of my process in fashion design when I used to be a designer pre-chronic illness.  It's what gave me the drive to create this ebook in the first place.  After years of chronic illness, I felt like me again. And it's been about 5-6 years since I felt like me.  I changed as a person through my health journey and working on this eBook, creating something for you that has helped me heal along the way has been really rewarding.
But I never told you guys about it!  First eBook, rookie mistake.  There will be more ebooks!  And now it's FLU season so this ebook has GOT to get announced!  There are quite a few recipes in there I use to prevent illness.
So let's begin with my very first, but very delayed ebook launch for BLENDER JUICES!
Blender Juices has 21 gorgeous recipes!  And I'm sharing one recipe below!
Everything is made in a blender.
No, it's not smoothies.
These are juices.
We make the juices by using a nut-milk bag and straining the mixture into another bowl.
No, you can't skip the straining step and drink it as a smoothie.
Why?
It will be gross.
Onward...
The extra step in using a blender is the Nut-Milk Bag or Cheese Cloth.
Yes, it's less messy.
Yes, it's cheaper.
Yes, it's easier.
Yes, less clean-up.
Wanna know more?
You can get my ebook Blender Juices here! All safe and secure.  Just saying...xx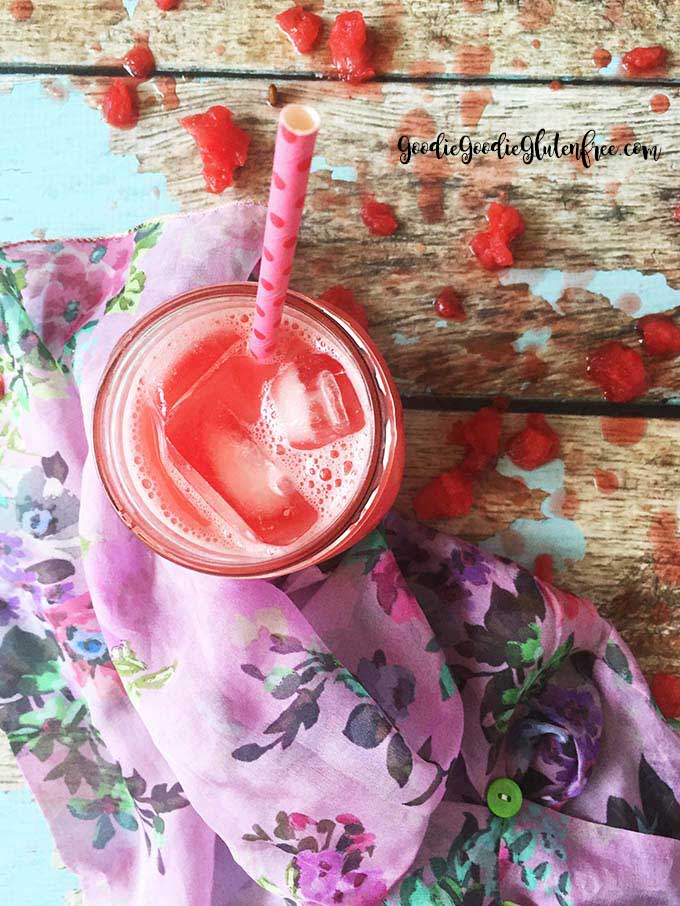 Blender Juices is an easy juice recipe cookbook with recipes for all seasons.  This ebook was created to show you how to make nutrient-dense juices without a juicer and without 10 ingredients.  Instead, this ebook teaches you the easier method of creating juices by using a blender.  This book gives my roadmap to creating juices in this way PLUS all the delicious nutritional benefits of all the fruits and veggies used in this book!
In addition to the 21 original juice recipes, this book also gives you:
Tips and tricks to jumpstart your health
Funny stories by me and of me (en route to healthy)
Step-by-step instructions
Recipes take under 10 minutes to make.  These recipes use commonly used fruits & veggies to keep the cost low and more effective.
This juicing eBook is for all kinds of juice drinkers, using a minimal amount of ingredients that are nutrient dense!
Why juicing?  Because the purpose of a green juice is to have those nutrients hit your bloodstream fast which provides you with natural energy.
The secret to the ease of these delicious drinks?  They are made in a blender instead of a juicer.  This process has made making juices super easy for me!  I cannot even tell you how much LESS of a clean-up I deal with, and how much LESS produce I buy.  I'm telling you guys, this is the way!
This 48 page eBook houses all of my most favorite juices that have gotten me through various periods of chronic illness.  It captures everything healthy & juice making; from my go-to vegetables and fruits to eating organic, to using a nut-milk bag.  This book also shows you how to keep the cost low by using the some of the same veggies and fruits or rotating them.
This eBook is for YOU!  Just like it was for me.  It's to teach you how to make simple easy juices that are nutrient dense and don't use a thousand unknown ingredients.
I present you with ease because healthy should be easy.
A few teasers as to what's in this guide:
21 delicious healthy juice recipes for ALL seasons!
How to use a nut-milk bag (or cheesecloth)
The difference between juicing and blending, pros and cons of both
My roadmap to creating juices in a blender
Why juicing is not a meal
My recommendations for the best high-speed blenders
Funny stories (about me)
A gorgeous color photograph to match each gorgeously crafted recipe
A glossary on every fruit and vegetable I used with nutrient and mineral information
This is the book where you don't need to have a juicer to make easy and delicious homemade juices.
The mess that will be saved because you forwent the juicer.
The cost that will be drastically reduced because you won't waste as much produce.
The book that gives you an entire glossary of all fruits and vegetables used, their nutrient benefits and vitamin and mineral content.
The book that shows you exactly how I was before I got healthy!  Because we all start somewhere.  Back in 2014, I was a major juice skeptic!  Now I'm like the greener the better!
Especially because it is FLU season!  My love, you need this book!  Prevent illness and help manage the flu/cold with these juices.
My favorite healing recipes are in here and they save the day!
Here's a FREE teaser recipe and one of my favorites from the book!
Cucumber Pear Parsley
1 cup chopped cucumber
½ generous cup of chopped pear
½ cup packed curly parsley
1 cup filtered water
7 ice cubes or more
DIRECTIONS:
Add all the ingredients (except the ice) into your blender and blast until well combined.
Fill a medium-size bowl with the ice
Using a nut-milk bag over the bowl of ice, strain juice mixture through the nut-milk bag and into the bowl of ice.
Discard pulp.
Pour juice into a glass and enjoy over ice with a straw.