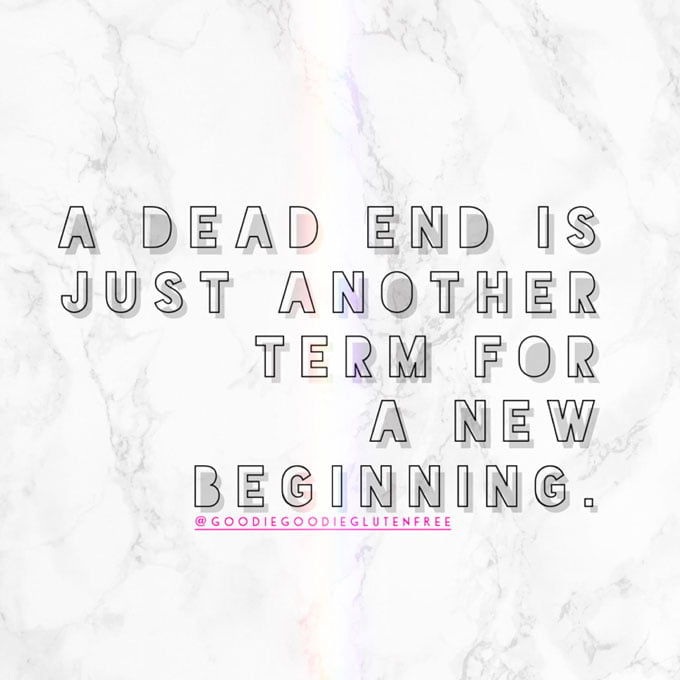 When God cock-blocks your path; the road you were on; the decision you were going to make about the job, the career, the diet, the health choices, the relationship, the budget, down to the very clothes you wear - take it as a massive sign that your angels are looking out for you!
I used to think to myself:  "Why isn't this working, why isn't this happening the way I think it is supposed to happen"?
It's not working simply because a circle does not fit into a square.  So no matter what puzzle you try and put together if the pieces don't match up, they won't fit.
I used to resist this.  I used to get upset about it.  But it never changed.  So I did.  I accepted the light and I now understand that when God blocks you from your path, there is a big fat reason why that is in your favor.  Listen in.  Tune in.
Look at that block as the biggest blessing you've ever received because there is a reason it's not working.  Sometimes we are too close to the issue that we cannot see the light, so we cannot follow our own intuition.  Then the Universe will give us a little nudge, or if we've continuously not listened to our red flags or alarms, the Universe, therefore, gives us a big fat nudge that usually rocks our world, and slams us down.  The Universe is like - She didn't listen!!!!!!  Let's dial it up a notch.  And that is all that it is.  It's a wakeup call leading you down a different direction that was intended for your path.
Remember that Friend's episode with Ross and Rachel?  Pivot, pivot, pivot, pivot...
Now imagine if we concentrated on all the doors that have opened up for us along the years, rather then the ones that didn't?  We would surely be more excited and welcome the new doors and new journeys ahead.  Wouldn't ya say?
*
We have to realize that there is something so much larger than each of us individually.  There is a greater purpose.  Every time you sit and wallow, wondering why you are stuck remember something greater is on the horizon!  And since you couldn't see that on your own, God had to step in and block that portion of your path because it is was not meant for you.
And since you couldn't see that on your own, God had to step in.  All the Universe is saying here is: "hey babe!  Wrong way!! Let me steer you in a different direction".
Know that when one door closes another one always opens.  Ya, feel me?
Actual quote inspo from Indie Lee Skincare // artwork made me moi