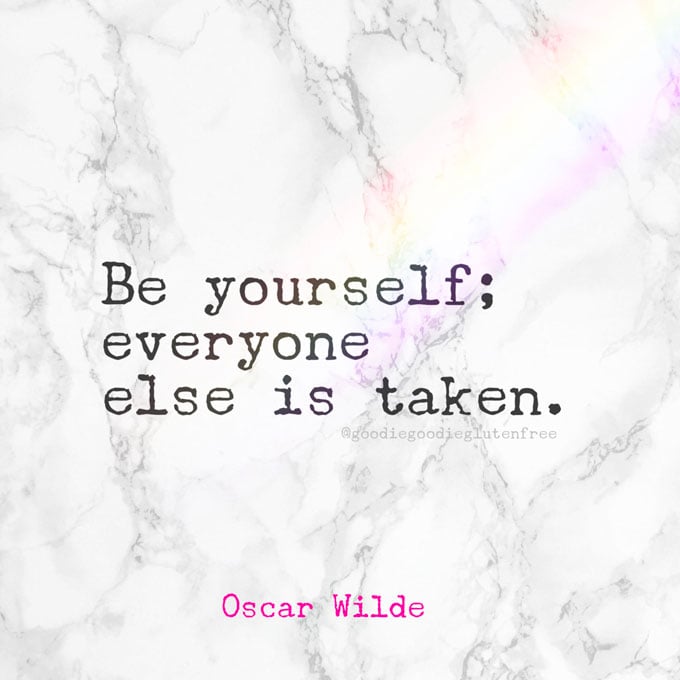 If you were born this way by the great creator himself, why on earth would you be mad enough to try and change who you are to seemingly fit in when you were born to stand out?
There is a lot going on in the media right now about body positivity, body-love, acceptance and loving yourself as you are.  And it's so important because many of us do not feel that way, or see ourselves in a positive light/manner.  We aim to fix, to pick apart, and to change who we are when really we were born exactly as we should have been.
Because our society aims to pick at anything that isn't perfection, we are constantly denying ourselves our birthright to happiness.  We say we are not good enough, not pretty enough, not skinny enough, not successful enough, not stylish enough, not... the list goes on.  Have a few to add?  Write them down.
Then realize that it is time we realized we are perfect as we are.  We are human beings.  We are meant and designed to have flaws and even with our flaws we are still meant to feel that sunlight and shine brightly.
Start to bring more positive words into your dialog with yourself and overtime watch how that changes your mindset about yourself.  Even if you don't believe it, say it anyway.  You need to feed your body with positivity.  Eventually, as things start to change on your journey, you will start to believe in it, because you'll learn and realize it is true.  It's a muscle to flex.
Do you feel me?