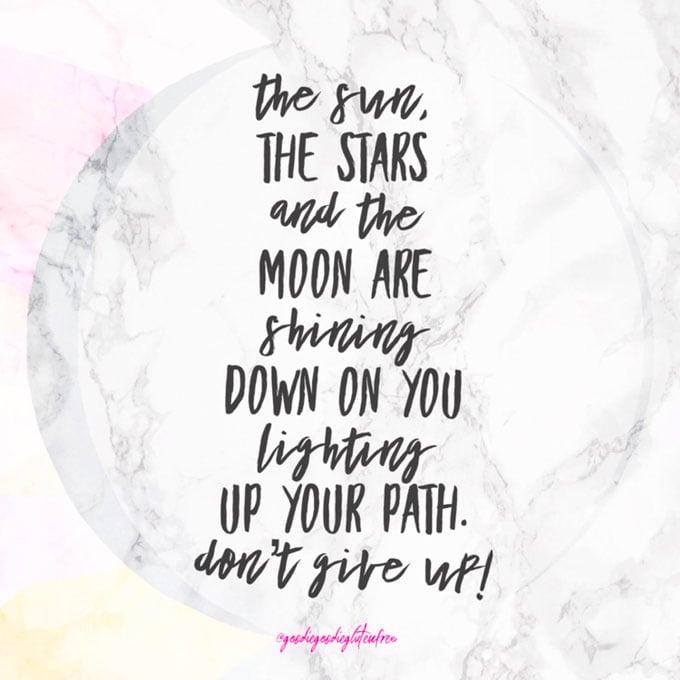 We don't realize how much light shows up for us just for being our authentic selves.  The sun, the moon, and the stars all shine their light onto our path so we can see clearly.  All we have to do is listen, show up and take daily action.
Do not think because it hasn't worked yet that it won't ever work.
The concept of going big or going home does not apply here.
Ignore the naysayers.
Remember how much light is paving a way for you so that you can see, and really see with a gained sense of clarity.  Take off your rose-colored glasses and take a look at what truly surrounds you.
It may take you longer, but don't ever doubt your path or yourself.  There are hidden treasures along your path, are you willing to show up for them?
Namaste.  My soul recognizes your soul.