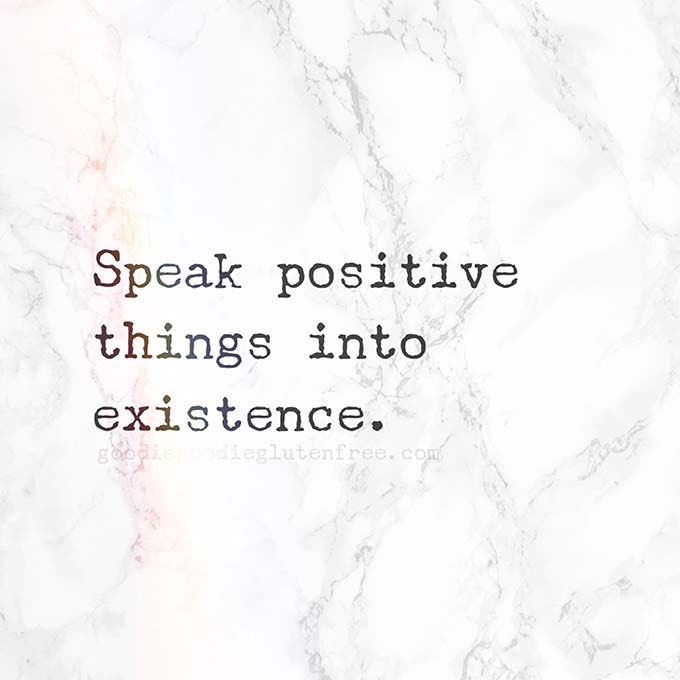 You have this undeniable power within you to be able to create beautiful things in this world.
Don't get caught up in the noise.
As Lightworkers (lead with light, lead in light), we are here to rise and speak positive things into existence and more now than ever!
As Lightworkers, we are here so that others can be brought back to love in this very trying time.
Love is the most powerful antidote to what is happening on our planet and in our Universe at this time.
It is our duty to band together as one and not separate!  We must remember that good can come of this if we speak positivity into existence.
Speaking anything into existence is one thing but speaking positive things into existence is whole other playing field, and entirely an elevated level of service and love.
You have the power to do just that.
The question is, are you ready?
P.S. It's Celiac Awareness Month!!!  And what I like to do is speak positive things even about my disease into the Universe.  I treat my disease like a superpower.  I have the ability to help others and that is also my Superpower.  I'd rather talk about healing then be a victim to my own symptoms.  From this, you too can rise, heal and live the life you love!  It's up to you how you want to handle this.  So, what positive things are you going to speak into existence?