Simple Kneads Gluten-Free, vegan, nut-free bread is the squishy kind of bread you remember before going gluten-free.  It's the type of gluten-free bread you've dreamed of that tastes just like the bread you grew up with.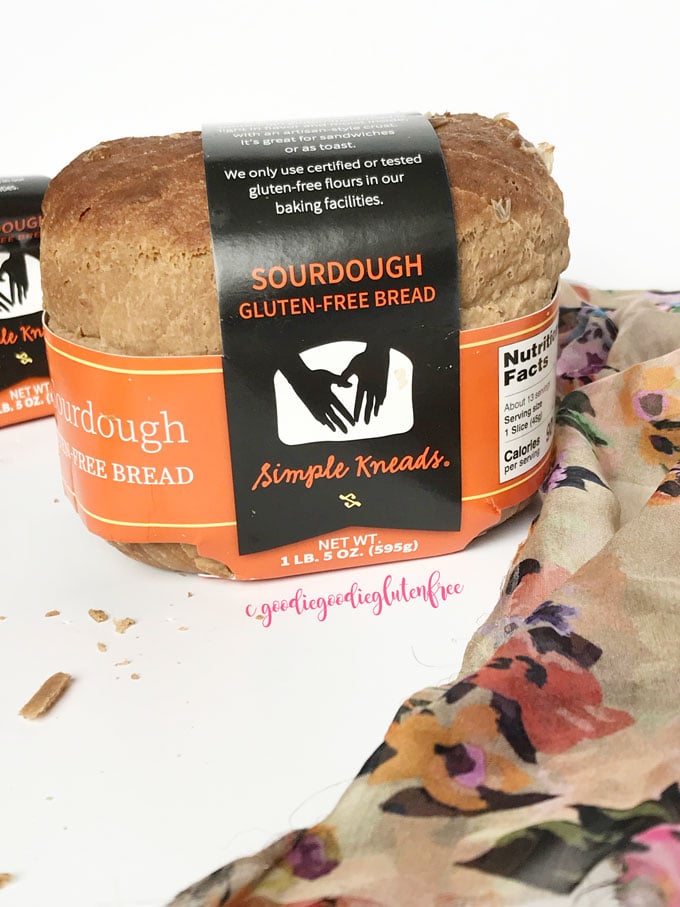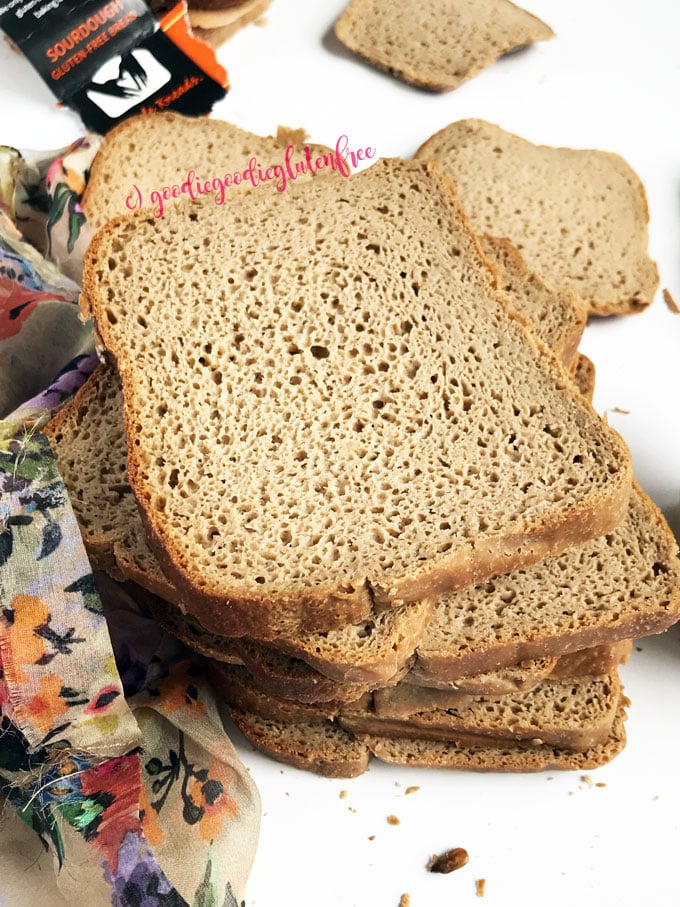 Let's start by saying I rarely eat gluten-free bread.  In all honestly gluten-free bread was the last thing I tried after going gluten-free back in 2006.  And you wanna know why?  Because it sucked.  Lol, no really it did.
When it comes to gluten-free bread the textures, taste, and consistencies are different.  And some are truly horrifying.
Some gluten-free bread has an aftertaste.  While others are so delicious in flavor but completely and utterly so dense and heavy that it would kill a spider if you dropped it on the floor.
Because of this, I abandoned bread in its totality.  If it tasted like that, I wasn't going to have it.  Period.
**
BUT this bread was different.  This bread had the right everything!  This bread by Simple Kneads was truly out of this world as far as gluten-free bread goes.  It reminded me of Jewish deli sandwich bread.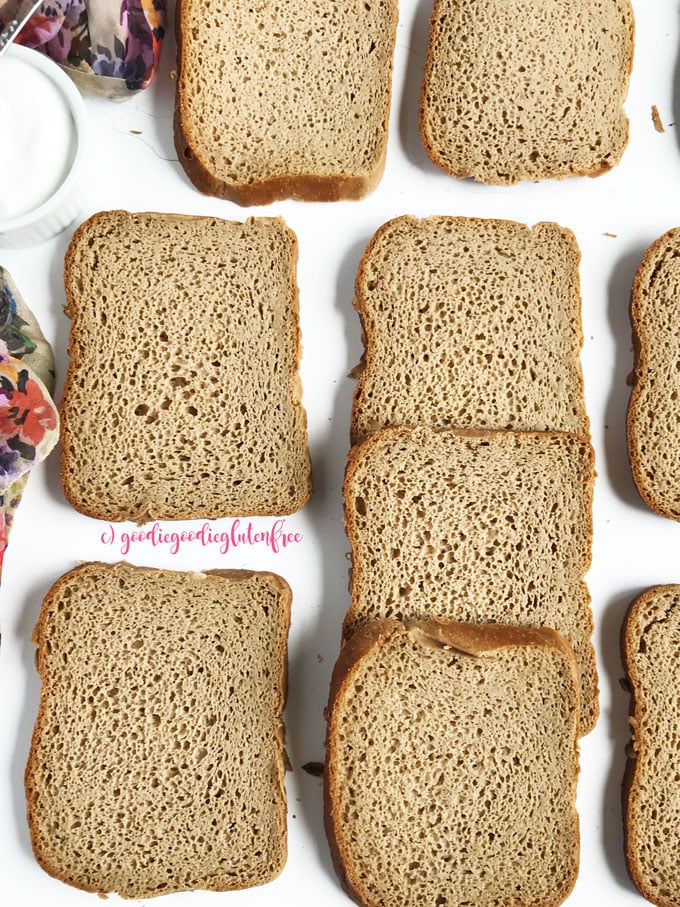 Finding amazing gluten-free bread is not an easy fete, but it does exist.  This brand  Simple Kneads GF happens to be vegan as well, so all your egg and dairy allergies are taken care of.  And if you can't have tree nuts or peanuts you're in luck here too.  Zilch.  Zero.
Simple Kneads is the bread I have been waiting for.  It's the gluten-free bread you've been waiting for.  The one that tastes almost exactly the same as the bread you were used to before you went gluten-free.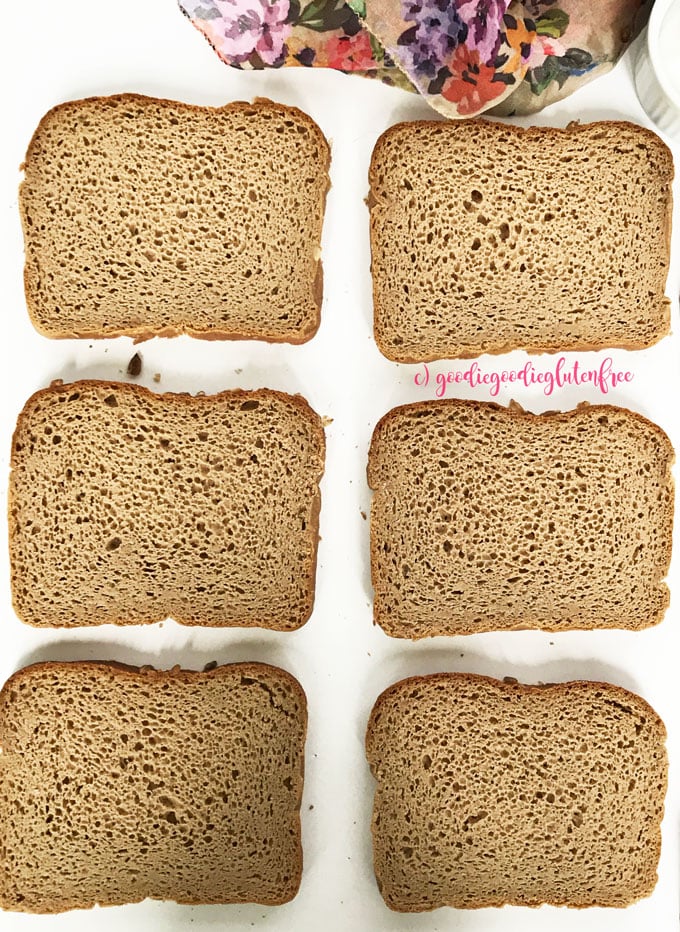 It's so good I eat it plain.  How many of you can say that about your gluten-free bread?  I don't even toast it.  And if you can do that then you know this bread by Simple Kneads is legit delicious!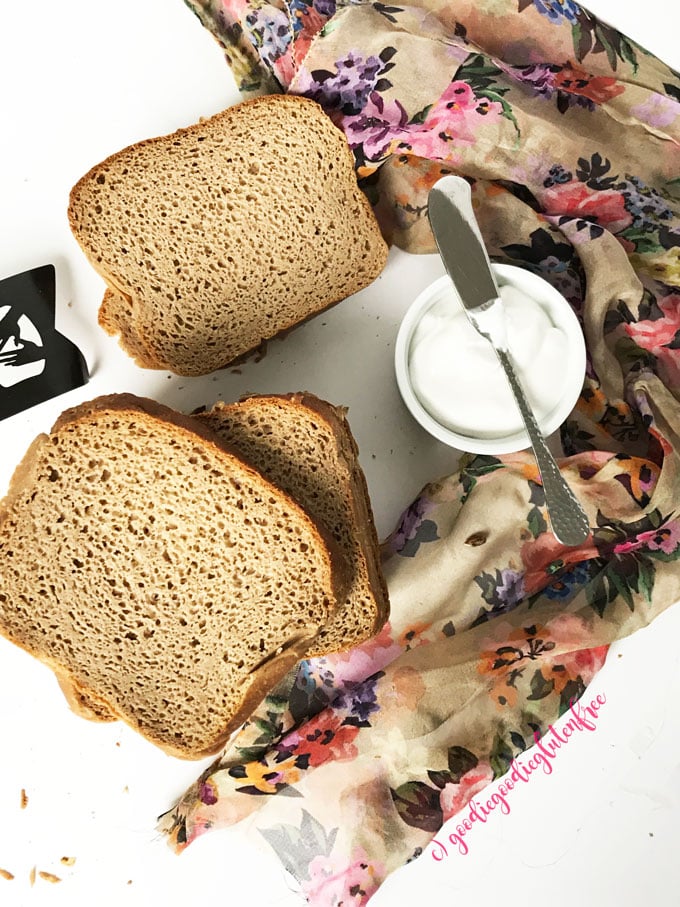 Simple Kneads bread is vegan, gluten-free, egg-free, dairy-free and nut-free.  BOOM.  And oh, oh, oh, oh - YEAST FREE too.  It has about 160 mg of salt per slice, beyond low in sugar using raisin juice to sweeten, and using only the finest gluten-free grains like millet, quinoa, buckwheat, and sorghum in their Sourdough base plus flax seeds and sunflower oil are just some of the beautiful ingredients.  AND all the ingredients used are certified gluten-free made in a certified gluten-free facility.  Double plus that this brand is predominately organic.  This is what gluten-free dreams are made of.  JACKPOT.
Realizing that yeast should never be in my diet is just another reason I love this bread.  It's like "ahhhhhhh good bread that's free of everything does exist and it can actually be good!"
Happy to report that the reason brands like this are created is because someone in the family has medical issues relating to gluten, and I am happy to report that is the main reason this company was born.
Once I took a bite of this bread this is literally what went through my mind...
Could I have found the one?
Even after all this time?
With every ingredient, I couldn't have not even listed on the ingredient list?
Yes.
Yes, I think it is.  I think I found the one!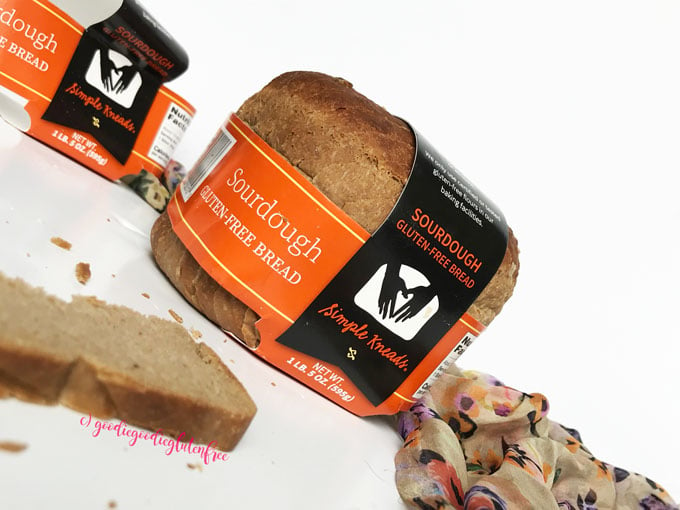 Moral of the story?  You need Simple Kneads bread in your life too.  Get on that.  xx