These clean and healthy dairy-free Sunflower seed Butter Fudge slices are so decadent and filling.  I'll be honest these slices taste like a creamy dream!  Loaded with healthy fats and protein from coconut, and sunflower seed butter.  Intensely satisfying and a decadent dessert for any healthy foodie.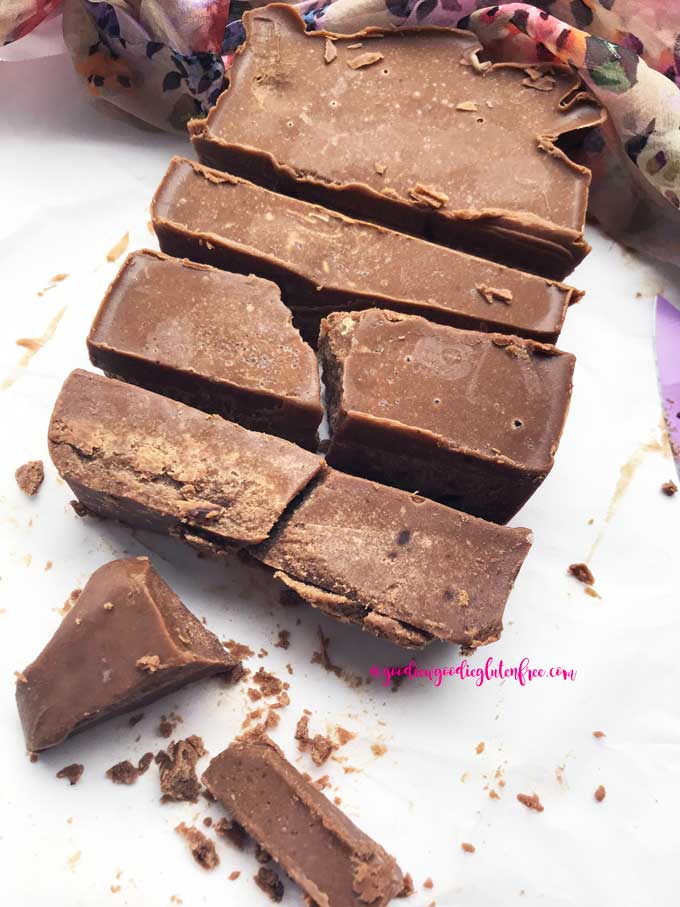 Can I tell you how fudgy this fudge is?  It's super dense, yet melts in your mouth.  The creaminess of this treat is so decadent that you really will not believe it's healthy or dairy-free.  A perfect slice of fudge minus that horrible sugar crash and stomach ache.  Beyond delicious and filling!  This is the PERFECT diet treat because healthy fats and protein make you full, and full faster.
WHAT FOODS ARE CONSIDERED HEALTHY FATS?
Coconut oil
Coconut butter
Sunflower Seed Butter
Collagen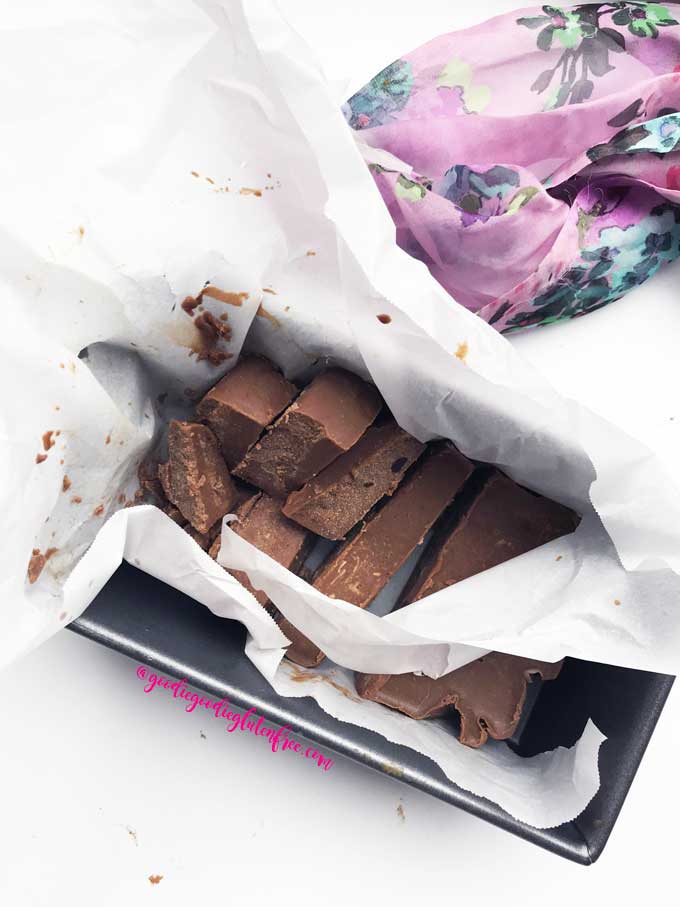 SUNFLOWER SEED BUTTER JOURNEY
If you are nut-free and gluten-free beyond like me then you know what a drag it is to find free-from treats that are healthy and store-bought!  I'll get really excited about a product all to realize there is an ingredient that I cannot consume.  Instead of feeling deprived, I decided to make my own.  I make my own all the time.  It's a choice to feel good again regardless of how hard it may be.  My advice to you is to get creative in the kitchen and experiment and make recipes from your favorite bloggers!  You will always have a choice.  Chose wisely.
As an avid reader of baking blogs, I searched for the perfect treat that would be filling and delicious.  Beth from the Tasty Yummies blog is definitely a blog on my radar for paleo and gluten-free eats and she should be on yours too.  She's pretty keto as well.
It's a blog I trust that actually has delicious recipes and she's been around the health and wellness scene for a long time as a gluten-free blogger.
I was even able to sub in my allergy-free substitutes and it was still beyond amazing!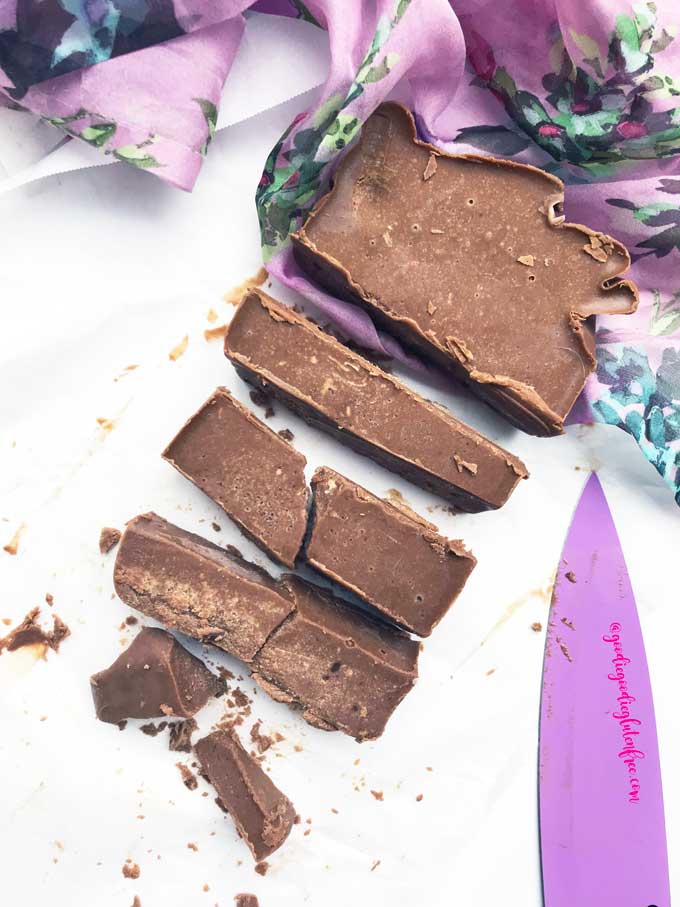 Whenever I see tahini in a recipe I sub it for a seed butter I can have.  And that's what you can do too!  Don't think you cant change an ingredient.  Especially an ingredient like a nut or seed butter.  This one originally called for Tahini as you'll see in her recipe.  I subbed in Sunflower seed butter.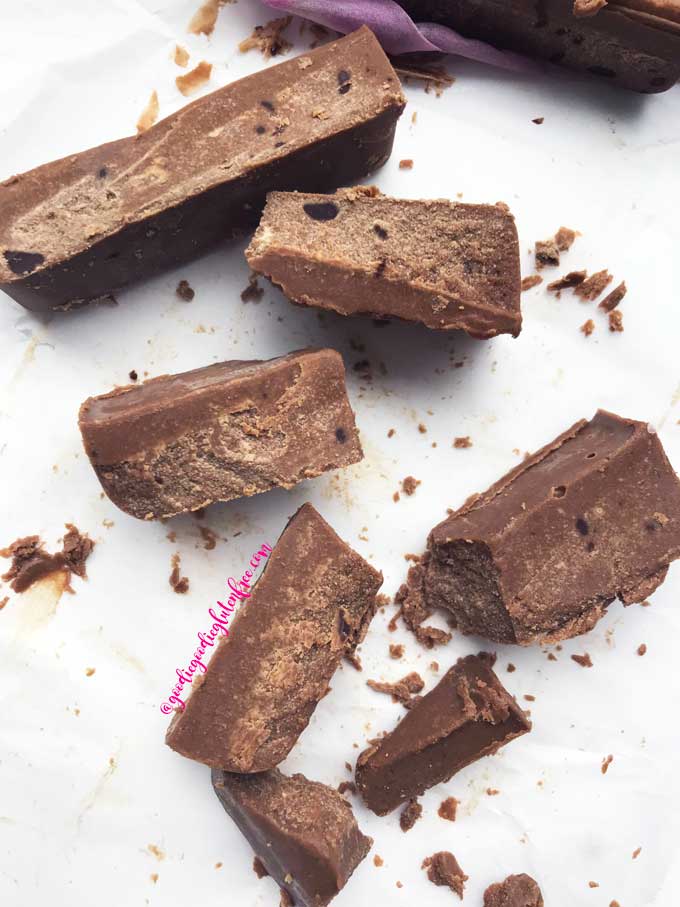 SUNFLOWER SEED BUTTER FUDGE TIPS
I adapted this recipe to fit my dietary needs.  The original recipe is by Beth at Tasty Yummies. 
Instead of Tahini, I use unsweetened Sunbutter
Unflavored collagen powder (or flavor of choice) (omit if vegan) I use Vital Proteins
For the candida version, omit all sugar, or just use a few drops of liquid stevia
READY TO GATHER YOUR INGREDIENTS?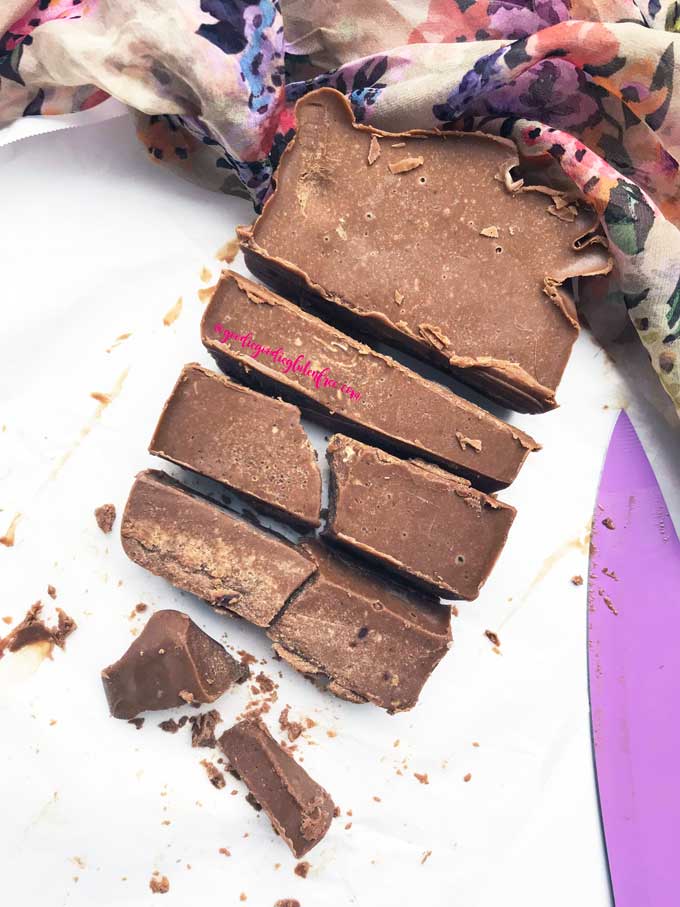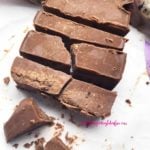 Print Recipe
Sunflower Seed Butter Fudge
These clean and healthy dairy-free fudge slices are so decadent and filling.  They are loaded with healthy fats and protein so they are intensely satisfying and a super dessert for any healthy foodie!  
Ingredients
1

cup

sunflower seed butter

unsweetened

½

cup

coconut oil

solid

1

teaspoon

coconut butter

packed

1

tablespoon

honey

organic

1

tablespoon

maple syrup

pure

½

cup

dark chocolate chips

sugar-free

1

scoop

collagen

vital proteins, unflavored

1

teaspoon

vanilla extract

1

drop

liquid stevia

nu naturals brand

¼

teaspoon

pink Himalayan salt or sea salt

also used for garnish
Instructions
Line a bread loaf tin with parchment paper.

In a small saucepan over medium heat, add the coconut oil, coconut butter, honey, maple syrup, sunflower seed butter, and stir. Slowly melt, mixing often until the mixture is creamy and blended.

Stir in the chocolate chips, collagen powder mixing until well blended. Reduce heat to low.

Just before you take it off heat, add the vanilla extract, a pinch or two of sea salt, and liquid stevia. Do another quick stir, then remove from heat.

Pour the fudge mixture into the prepared pan, shake on the counter to make the mixture look even, and top with remaining sea salt sprinkle.

Put into the freezer for at least 4 hours.  Once solid, remove from freezer and let it defrost or soften for a few minutes

Then lift the parchment paper onto the counter and cut into slices.

Always serve frozen. Storing in the freezer is best. Keep for up to 6 months.
Notes
Store these treats in the freezer until you are ready to serve them.  // The ingreidents I used are Vital Proteins for unflavored collagen powder, Sunbutter brand for organic sunflower seed butter, liquid stevia by Nu Naturals.  I choose these brands because I trust them. //
Health and love,