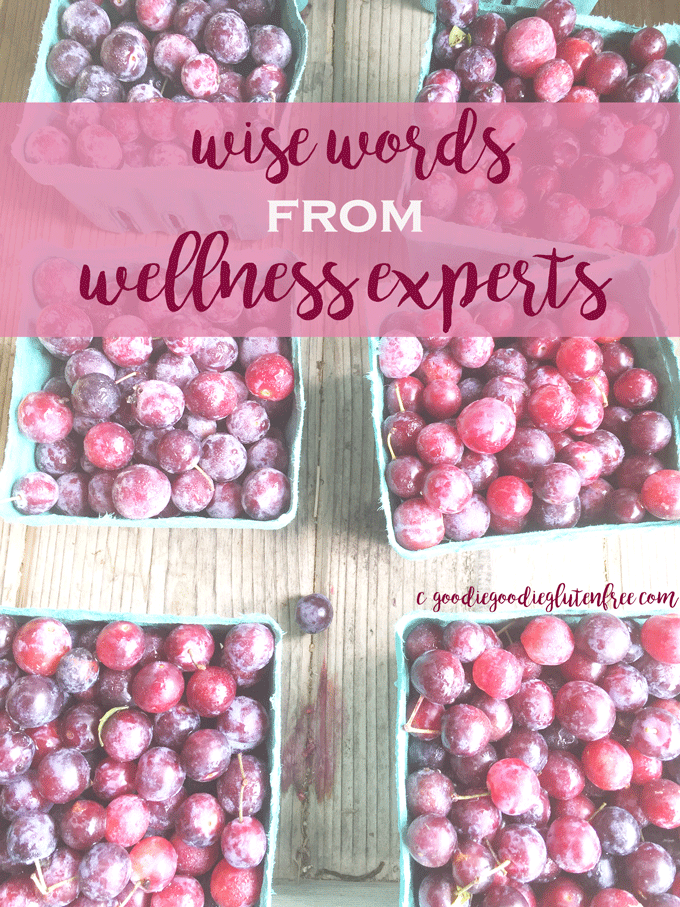 Things I've learned along the way from wellness experts!  There have been wise words and solutions along the way, but these tidbits have just stuck.  Had I not known these specific wellness tips I would have been at a total loss.  Leaving you with these bits of information because as minimal as they seem each and every wise word along the way has been a true healing lifesaver!  From my healing journey to yours, babes!
Robyn Youkilis, Holistic Health Coach
Chew your food!
Ever since hearing Robyn preach about this I try to really remind myself to sit and enjoy the food instead of eating it quickly or inhaling it.  Always remember to chew for optimal digestion.  When I do resets with my clients and even with myself, this is a big one that has stuck with me for 6 years and counting.
*
Dr. Frank Lipman, M.D.
Need to clean your gut?  Go Paleo or Whole 30.  It's that simple.
Unless you're drinking a straight-up green juice with zero to barely any fruit in it, it's not healthy but instead riddled and filled with tons of hidden sugar.  Go Green!
Coconut water is filled with sugar and if you're on a whole 30 or Paleo diet or even just a sugar-free lifestyle, watch the sugars!
Need to get rid of chronic acid reflux?  Go with Glutagenics by Metagenics.  This product works wonders, you guys!  Never ever go off your acid reflux medication unless you speak with your doctor.  The trick is to wean off by getting onto Glutagenics which consists of dehydrated licorice root, glutamine, and aloe.
*
Anthony William / Medical Medium, Author and Medium
Reset your tummy balance with a 16oz cup of celery juice every single morning.  This is a godsend!  I love mine with ½ to 1 cup of water and over ice with a straw.  It's so healing and oh so good!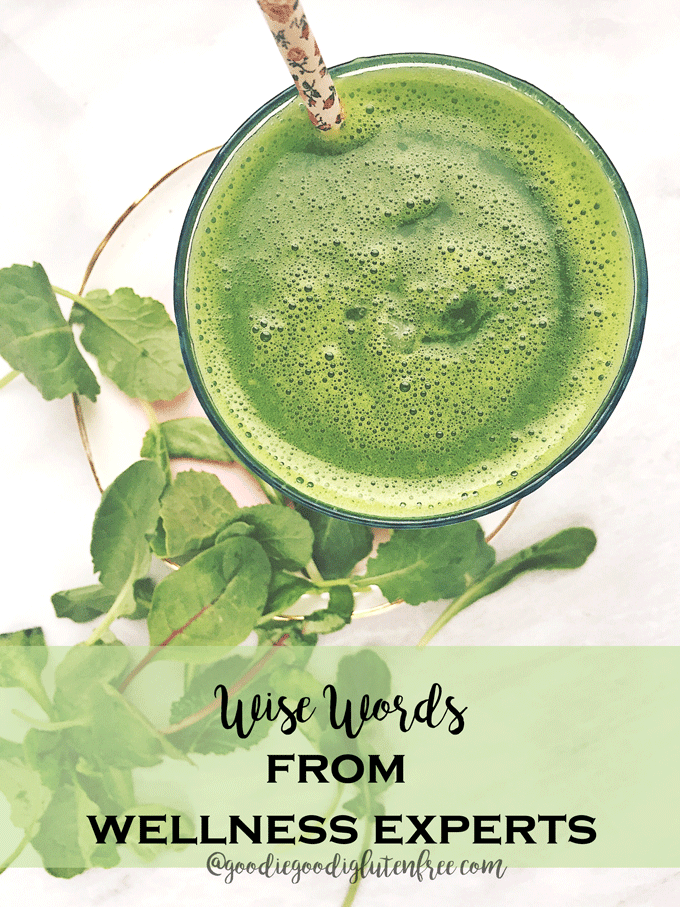 Arielle Haspel / Be Well with Arielle, Holistic Health Coach
Do you know the number of bacterias that lives on your tongue?  There are plenty of places a toothbrush doesn't get to.  Because of Arielle's preaching at live events to use a tongue scraper I actually bought one.  Tongue health is just as important as teeth health and gum health.  Get a tongue scraper!  I prefer to go anti-plastic for this one because it's just cleaner.
*
Dr. Susan Blum, M.D. / Blum Center for Health
Kombucha is NOT for those with chronic Candida overgrowth, SIBO, yeast sensitivities or allergies, conditions where sugar, bacteria or lack of good bacteria and yeast are an issue.
Nutritional Yeast is NOT okay for those with the same issues as above.
Food Sensitivities are a real thing.  Chemical and Environmental sensitivities are also a real thing.  Cross-Reactive sensitivities are a real thing.
CBD all the way!  Which one?  Charlottes Web CBD oil!
Magnesium Citrate is the Magnesium to use if you are constipated as it helps keep you regular and is easy to digest.
Blood levels should be tested at a cellular level, not just where your levels are the day of testing.
*
Julie Rosenthal / Goodie Goodie Gluten-Free, Certified Holistic Health Coach
A Turmeric Mask or Turmeric spot-treatment is a miracle worker for cystic and regular acne!  The mask that saved my face!!!  It also works wonders on teenage acne.  I have clients that use this mask on their teenage sons and daughters!
A warmed olive oil mask is essential for chronic conditions on the scalp, hair loss, hair follicle irritation, Telogen Effluvium, and irritations on the scalp.  LIFESAVER!  Same with Aloe Gel Masks.  My two lifesavers!
Always routinely check your vitamin D levels and your ferritin, iron levels.  When those are low your whole body feels it.
I hope these tips help you as much as they helped me!