This Chocolate Mousse Smoothie is loaded with zucchini as the hidden veggie that you'll never taste!  Instead, this loaded smoothie has the creamy and thick texture of a milkshake.  Loaded with coconut, cacao, Dairy-free, paleo, vegan, nut-free, and sugar-free.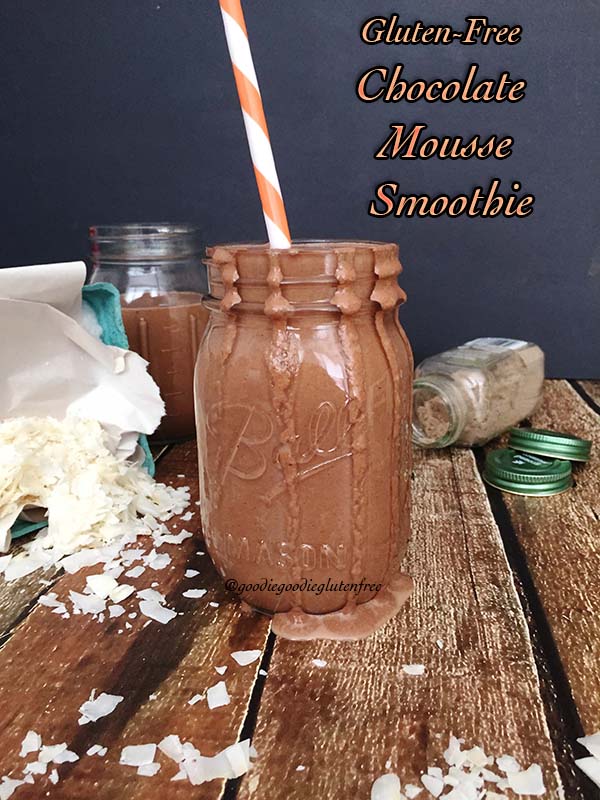 One of my favorite parts of holistic nutrition has always been smoothie making.  The mixing of nutrient-dense ingredients containing fiber, nutritional value, low sugar, and a pop of vitamins, minerals into my body with something that tastes incredible, is needless to say, an amazing experience.  I love to create my own smoothie recipes as well as diving in and making other bloggers' recipes as well.  Smoothies for breakfast are my go-to.  Smoothies are essential for one's body.  And In case you haven't noticed the vegetable zucchini is trending so I'm sure you've heard of zoodles, zucchini brownies, and zucchini bread, right?  Let me introduce you to the zucchini smoothie.
Let's talk about zucchini nutrition benefits
Full of vitamin C, phytonutrients that belong to the carotenoid family, which is the same family that includes beta-carotene, a source of vitamin A
Promotes healthy eyesight
Contains minerals like manganese
Zucchini contains a lot of water making this a water vegetable
In smoothies, it's the creamy factor without the taste
With juices, it's the tasteless green veggie that gets hidden by whatever fruit or other veggies you use
During my healing journey with food sensitivities and gut healing, I have had at once over 30 food sensitivities!  And while that process was stunningly hard, between how creative I felt towards smoothies and my own personal health journey with food sensitivities my favorite way to have a smoothie has changed.  Being able to experiment with other flavors, greens, and fruits enabled me to create a smoothie that both tasted good, feel good, and do good for your body.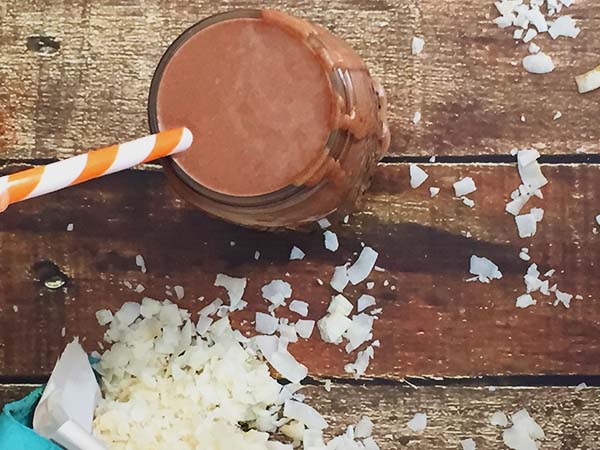 Benefits of making smoothies
Smoothies can be an excellent meal replacement if they are nutrient dense
You are the one making your smoothie so you decide what goes into them besides your love, and including your love
Healthy smoothies can taste like milkshakes so it gives you the illusion you are drinking one, but it's a smoothie with nutritional benefits
Kills sugar cravings
Gives you multiple boosts of energy from the nutrients that you'll be energized
Makes you feel good and smile
Easy to make & easy to clean-up
You'll get more veggies and fruits into your body in one smoothie
Chocolate Mousse Smoothie details
Loaded with coconut
Full of healthy fats like avocado
Crammed with cocoa and flax
Lots leafy greens
No refined sugar
Bananas, and high fructose fruit-free
Free from spinach, kale
Nut-free, but does use coconut
pumpkin seeds, sesame, tahini-free
Ready to gather your ingredients?
Need some help in the smoothie department?
Which blender is right for you?
The Vitamix - the king of all high-speed blenders that can make everything from soups and juices to smoothies and side dishes.  This blender has a 7-year warranty.  Easy to clean.  Considered the king of all blenders.
The Nutribullet Extractor middle-tier blender that you can also travel with.   It can be stored in a cabinet.  Easy to clean and use.
Both create magic in your cup!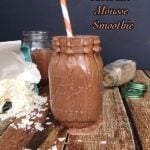 Print Recipe
Chocolate Mousse Smoothie (paleo & vegan)
This Chocolate Mousse Smoothie is loaded with zucchini as the hidden veggie!  You'll never taste it, instead, this smoothie tastes creamy, thick, and chocolatey as a milkshake should.  Dairy-free, paleo, vegan, nut-free, and sugar-free.
Ingredients
2

tbsp

shredded coconut

unsweetened

1 ¼

cups

coconut milk, or plant milk of choice

unsweetened

1

small

frozen green zucchini

,sliced

1

small

handful of butter lettuce

or romaine

2

tablespoon

hemp seeds

2

teaspoon

ground flax

¼

cup

avocado

1

teaspoon

flax oil

2

tablespoon

cacao or cocoa powder

⅛

teaspoon

cardamom powder

⅛

teaspoon

nutmeg

3-4

cubes

ice
OPTIONAL ADD IN
1

tablespoon

chocolate hazelnut butter
Instructions
In a high-speed blender blast ½ cup coconut water with the shredded coconut until slushy and broken down.

Because this is a thick smoothie you will want to add all other ingredients (except the spices and ice) in two at a time to get the ultimate creamy texture.

Add spices and ice and blast together one last time before you take a cup to this and drink it.

Bonus tip: If you like it super frozen, freeze it for 30 minutes and then drink up! Serve with a straw.
Notes
Always drink a smoothie with a straw and cold.  It's the best that way!
If the smoothie is too thick add more milk or water
If the smoothie is too thin add more avocado, and blend again
You can sub the butter lettuce for romaine or spinach or any mixed greens
If using carob powder only use 1 tablespoon and gauge taste from there
Can't have coconut milk, then sub for almond milk, cashew milk, tiger nut milk, quinoa milk, soy milk, walnut milk
Need it to be sweeter?  Add 2-3 Medjool dates and blend again well - this option would not be okay for the candida diet
All plant milk should be unsweetened
Add the optional nut butter toward the end of the mixing process
More chocolate smoothie recipes
Love and chocolate!