Healthy Beetroot Red Velvet Hot Cocoa to make all of your red velvet dreams come true!  Between its cocoa beet flavor, and sweet cocoa aroma, this hot beverage will have you coming back for more.  Made with superfoods like coconut, collagen, beetroot, and cacao, and only takes 5 minutes to make!  Dairy-free, allergy-friendly, and paleo.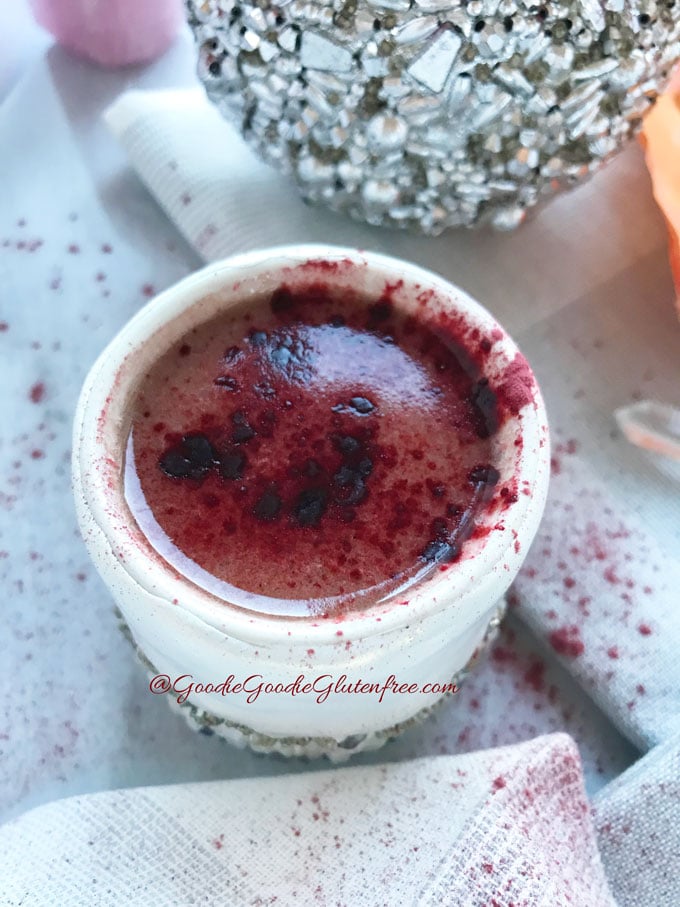 Creamy, decadent, sweet, rich, flavorful.  That's how I would describe this creamy Healthy Beetroot Red Velvet Hot Cocoa.
With hints of beet for that nutritional punch, and gorgeous red velvet color!
Never overpowered by the beetroot, and just enough to make it taste like hot cocoa.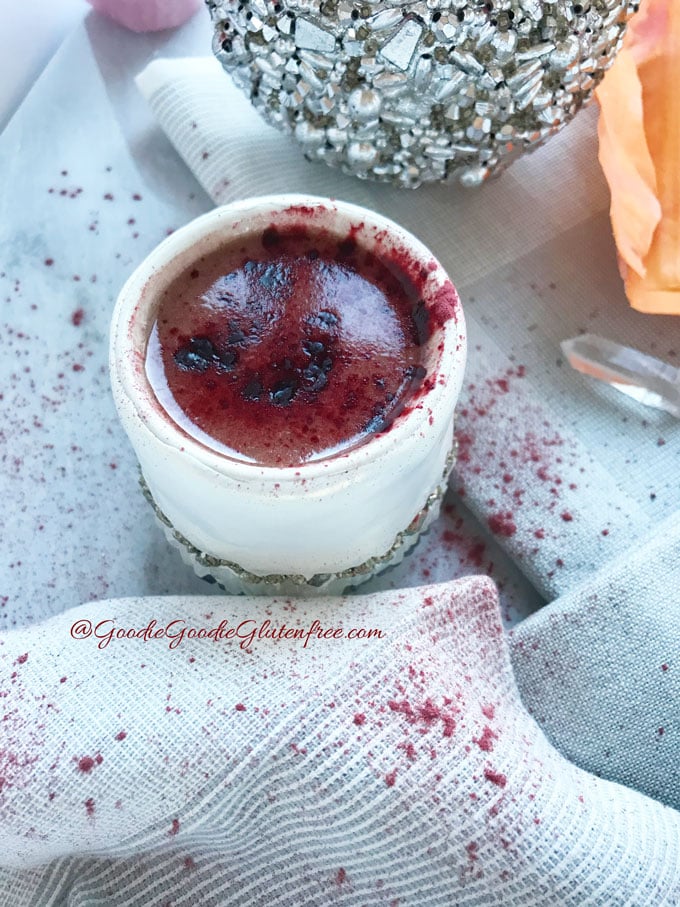 I was once wary too, about beetroot powder.  Would it really taste like "red velvet hot cocoa"?   Or would it taste like beets?  And if it tasted like beets or overpowered beets, I wasn't going to like it.
I am here to report beetroot powder in hot cocoa tastes really good.
You think it's gonna be all beet and it's just the opposite.  You'll taste more chocolate and sweetness than a beet giving you that red velvet hot cocoa feeling.  But make no mistake, you'll taste the beet.  Besides color, beetroot is added for a reason.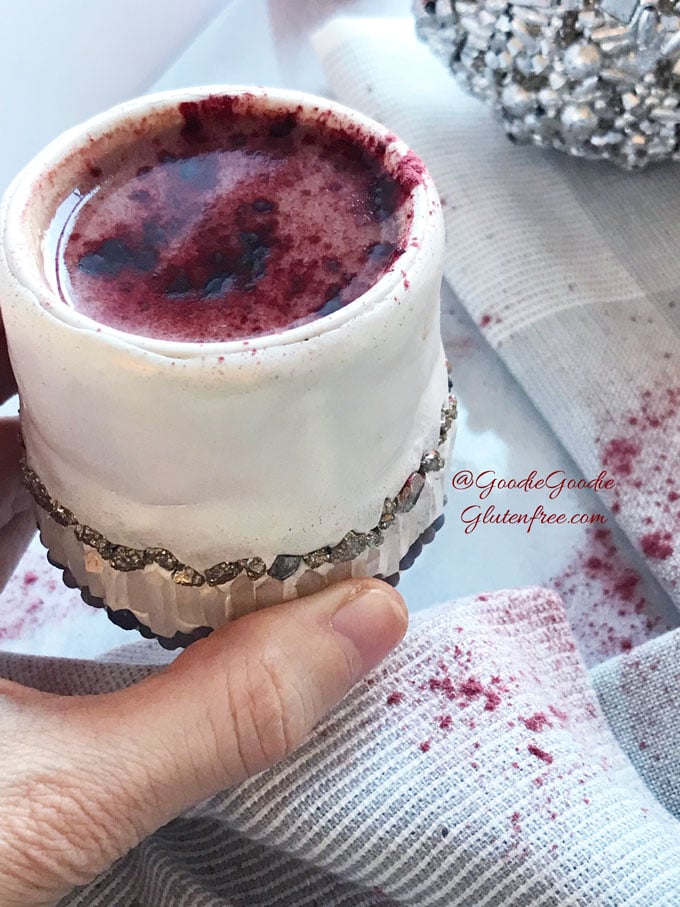 Using beetroot powder plain would result in a bitter beverage.  It's all about the perfect amount of beetroot powder and the perfect amount of healthy sugar.  Using a healthy sugar alternative alongside beetroot makes the flavor sweet, naturally complimenting the cocoa.
This is also a really fun way to add superfood powders to your meals.  You get that great taste and nutrient-dense value in just a small amount plus a gorgeous color to brighten your day.
AGAINST BEETROOT, TRY THESE RECIPES INSTEAD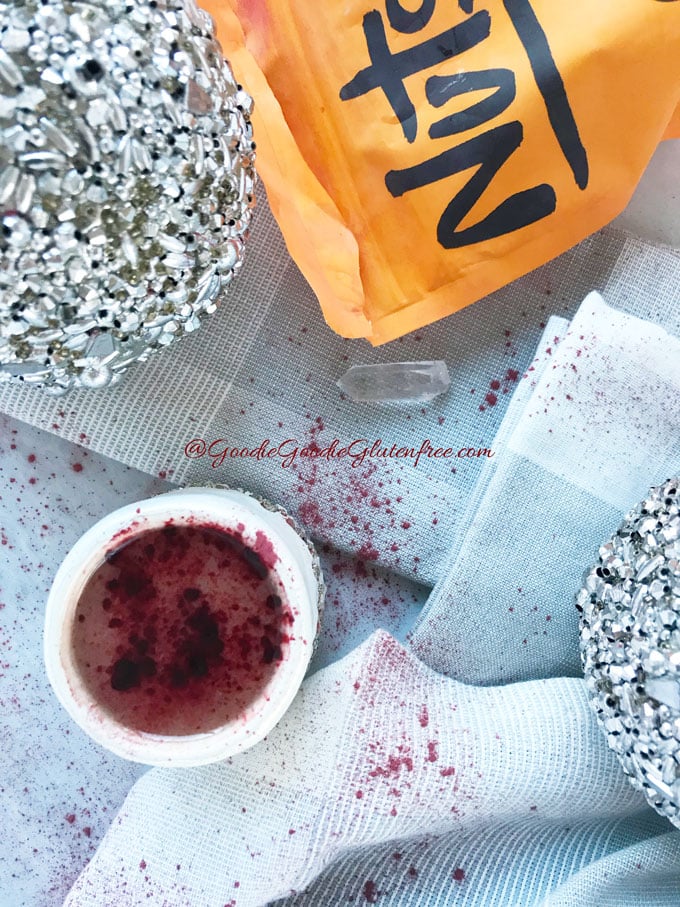 NUTRITIONAL BENEFITS OF BEETROOT 
Loaded with iron, potassium, and magnesium
Relaxes your muscles
Helps you sleep
Low fat
Infused with folate b vitamin, and vitamin C
Boost vitamin A and beta-carotene in their natural form
Natural sugar reducer
WHERE TO BUY GLUTEN-FREE BEETROOT POWDERS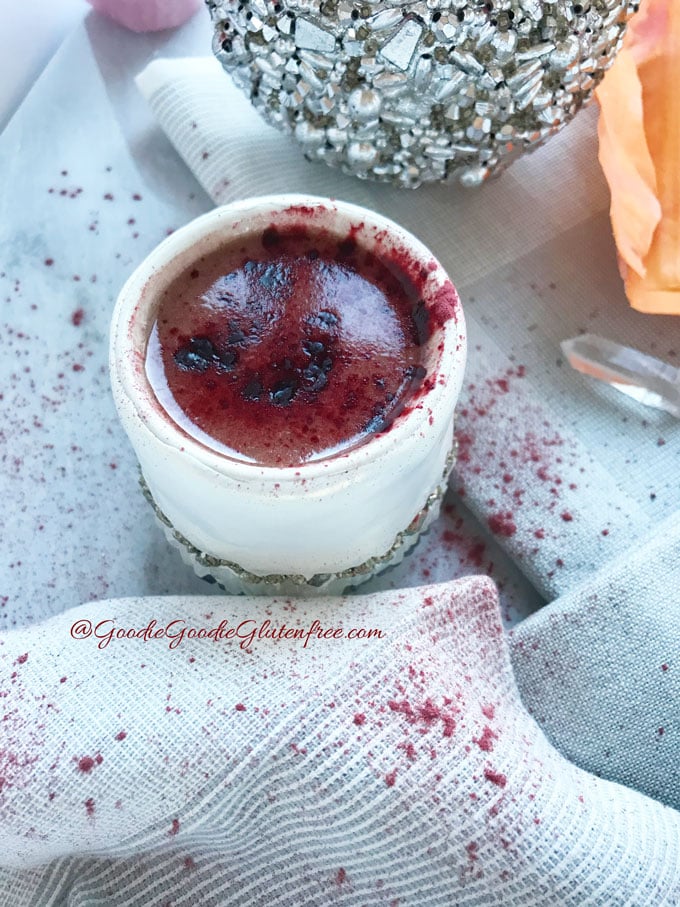 READY TO GATHER YOUR INGREDIENTS?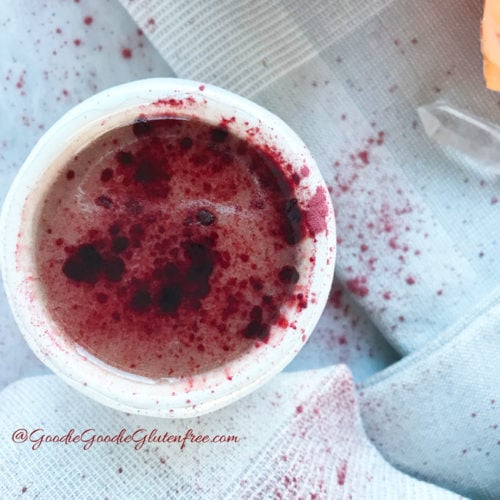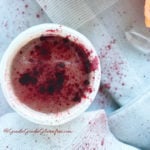 Print Recipe
Healthy Beetroot Red Velvet Hot Cocoa
I am obsessed with this Healthy Red Velvet Beetroot Hot Cocoa!  It's warming, creamy, rich and flavorful. Gluten-free, paleo, nut-free and still delish! The perfect warm snack or dessert.
Ingredients
2

cups

water

spring

1 ½

tablespoon

cocoa powder

not cacao

2

teaspoon

coconut butter

solid, packed

1 ¼

teaspoon

superfood beetroot powder

gluten-free

1

tablespoon

coconut sugar

2

teaspoon

coconut sugar

1

scoop

collagen peptides

unflavored, vital proteins

2

drops

liquid stevia

I love nu naturals
Instructions
Microwave 2 cups of filtered water on high for 2 ½ minutes.

Remove from microwave and add all ingredients, one by one mixing each one in thoroughly with a fork or a whisk.

Whisk till well blended. Then serve.
Notes
You can always swap out water for plant-based milk of your choice
If you don't want to use the collagen, the definitely use plant-based milk of choice to add the creamy factor. // Using a whisk or hand mixer helps remove chunks and creates a smooth and lovely consistency // 
Health and love,