Paleo Bone Broth Hot Chocolate- It's rich, dark, homemade, milky, and instant!  You'd never believe that chocolate powder has the power to disguise bone broth, making this drink extra nutrient-boosting while still tasting delicious!  Suitable for paleo, dairy-free, and gluten-free diets.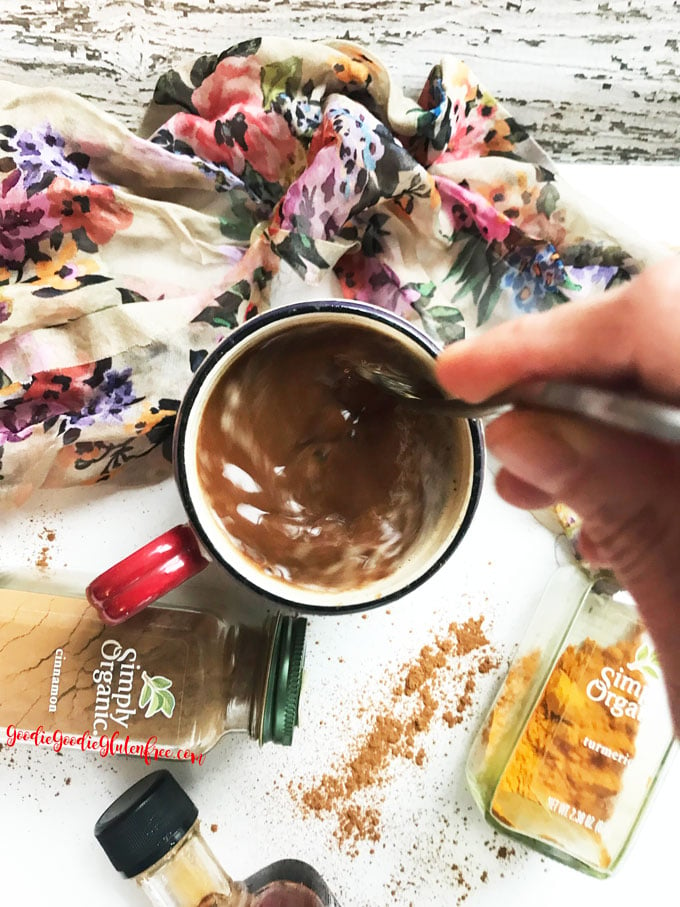 Paleo Bone Broth Hot Chocolate was born out of the desire to make something else that utterly failed.  Not having the correct ingredients on hand would have changed the taste and consistency but I tried anyway.  I find that the best creations happen that way.
And, I've never been a huge fan of bone broth.  In fact, if I am going to consume it I must be ridiculously ill with a fever.  So when bone broth became a wellness hit I knew I had to try it and maybe, just maybe in a different way.  Bone broth powder by vital proteins is a perfect example.  And it hides so well in chocolate and stronger flavors.  Naturally, I combined the two and what do ya know?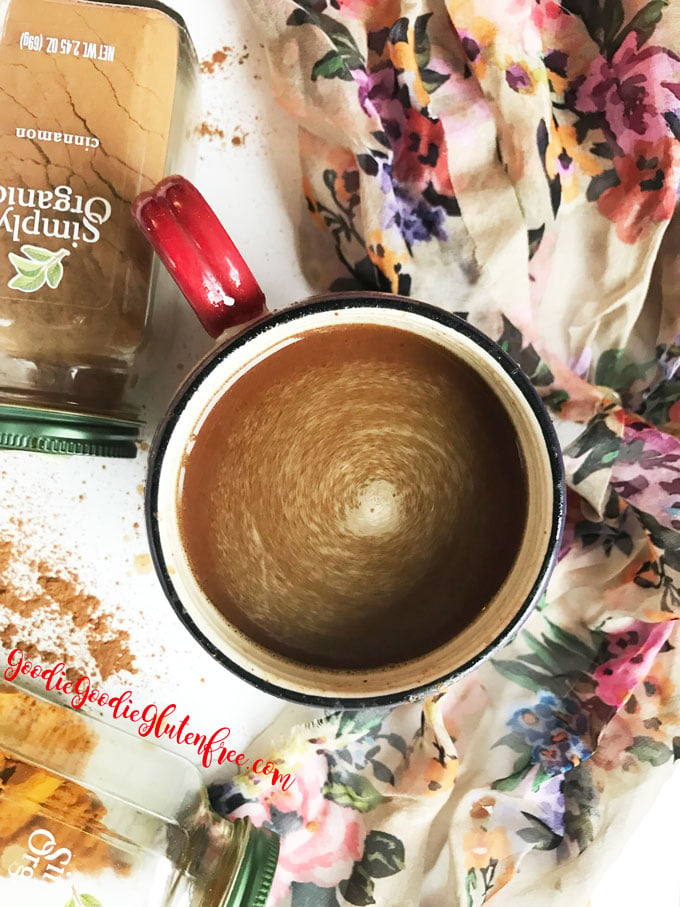 It definitely changes the taste but in a really, really good, and healing way.  You can feel the healing, the warmth, and the comfort from this cup of hot chocolate.  is a wellness-changing superfood for your body.  It must be bought from a reputable source.  So I use, and always and only use Bone Broth Collagen from Vital Proteins 
WHAT OTHER HEALING INGREDIENTS DO YOU USE?
Turmeric - anti-inflammatory
Cinnamon - anti-inflammatory
Coconut oil - anti-bacterial
Coconut butter - Reduces sugar cravings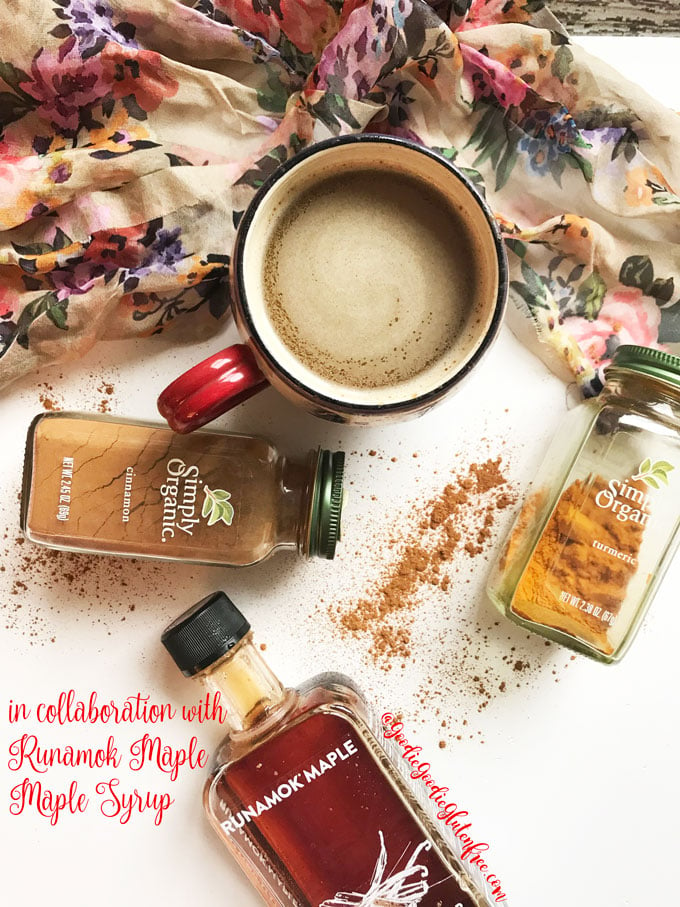 WHAT DOES BONE BROTH HELP TO HEAL
Aids in healing the gut lining
Begin to heal disorders in the gut as an add-on healing tool
Restores the cells in your hair, skin, and nails
Boots your collagen intake
Helps to fix wrinkles naturally
Restores your skin and helps to heal acne, hyperpigmentation
Reduces inflammation in the stomach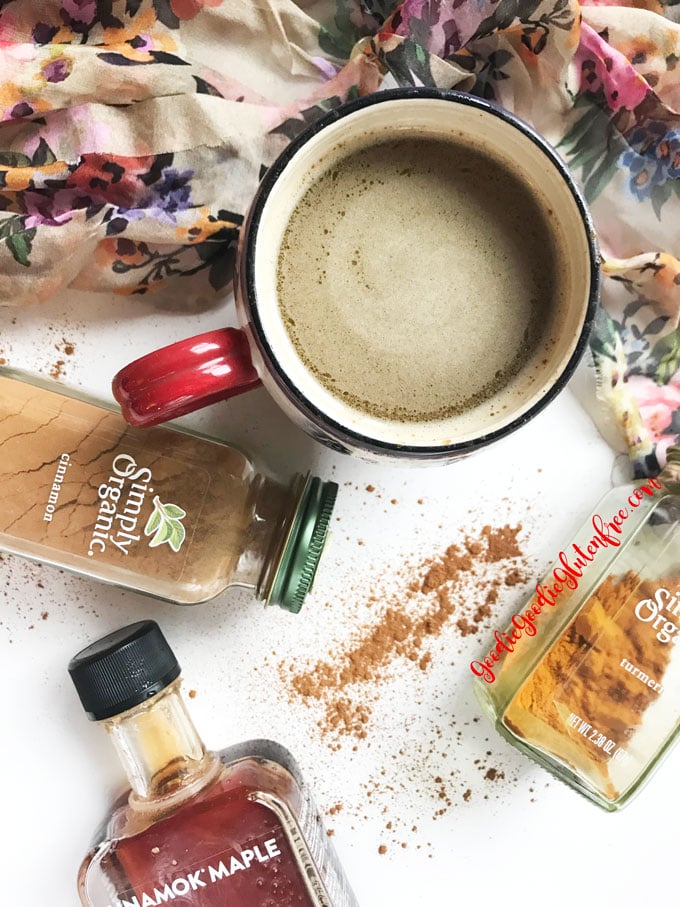 I also love using warming Runamok Maple Cinnamon & Vanilla Infused Maple Syrup.  It's organic and made in Vermont.  And I just love the dreamy cinnamony taste!  What's so great about pure maple syrup is that it has medicinal properties too!
It's not like artificial sugar.  Pure maple syrup has a higher concentration of antioxidants and minerals like zinc, potassium, magnesium, and calcium.  Even some of your b-vitamins live in pure maple syrup!
So when you need to use sugar go with natural sugars like Runamok Maple when you want to bake.  It's still natural sugar, but it has nutritional value.  Baking with nutritional value is key.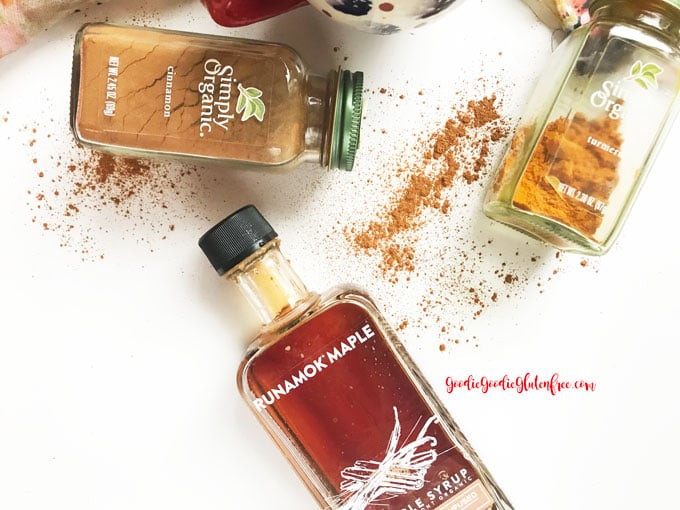 When I'm drinking this cup of Bone Broth Hot Chocolate I feel the richness of the cocoa all warmed up, but then I also taste the hint of bone broth and it makes me feel like I am really supporting my body.  Food is medicine.  Healing is happiness.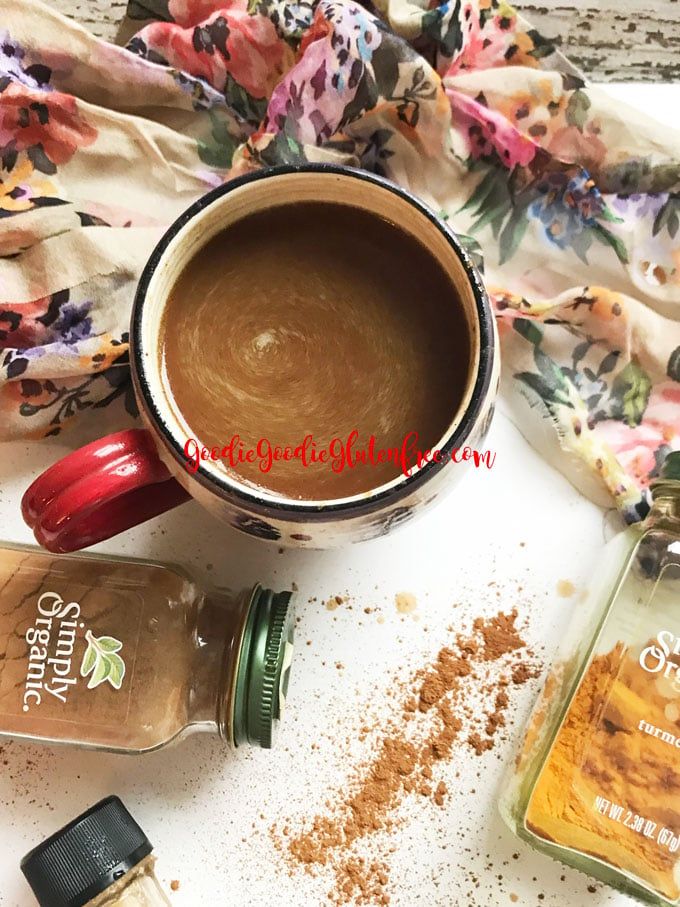 IF YOU LOVE HOT CHOCOLATE, YOU'LL LOVE THESE ALSO!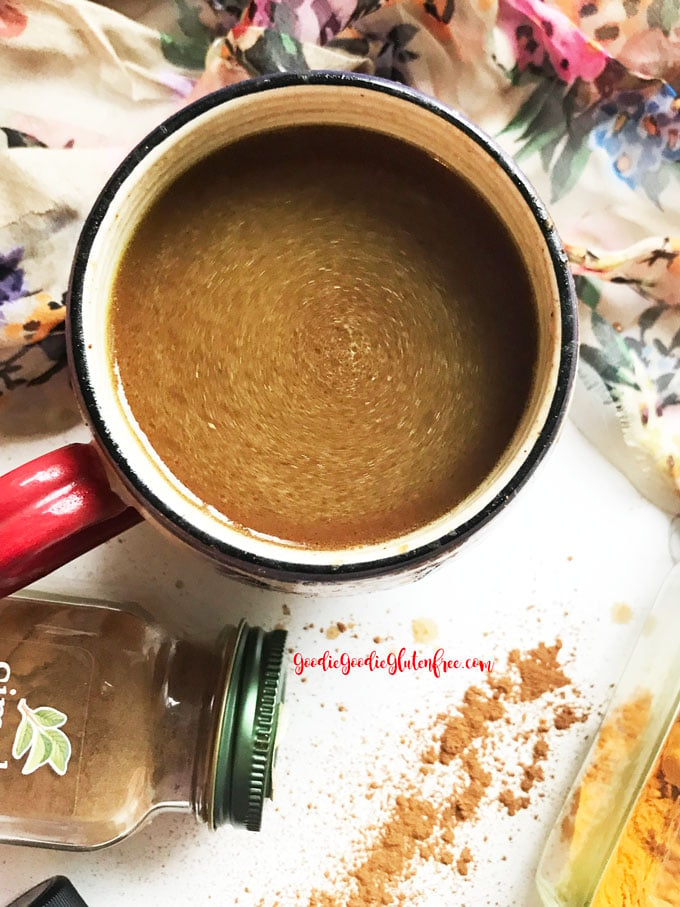 BONE BROTH HOT CHOCOLATE TIPS
Runamok Maple Cinnamon and Vanilla infused Maple syrup flavor is gluten-free and the lines are cleaned in between
However, there are other flavors that are not gluten-free, please note.  The beer malted maple syrups are not gluten-free
Make sure your cocoa or cacao powder is certified gluten-free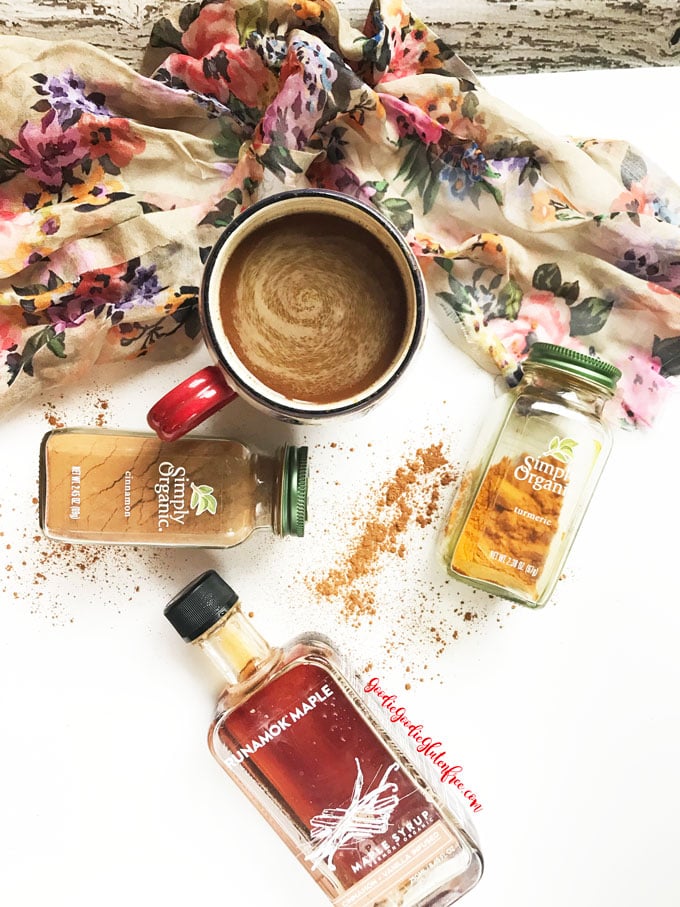 READY TO GATHER YOUR INGREDIENTS?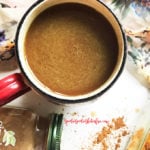 Print Recipe
Paleo Bone Broth Hot Chocolate
Paleo Bone Broth Hot Chocolate is super easy to make and suitable for the paleo, dairy-free and gluten-free diets.  You'd never believe that chocolate has the power to completely disguise bone broth, making this drink extra nutrient-boosting while still tasting delicious!
Ingredients
1 ¼

cup

plant-based milk of choice

or unsweetened coconut

1

tablespoon

cocoa or cacao powder

1

scoop

bone broth collagen

I use vital proteins

2

drops

liquid stevia

I use Nu Naturals

2

teaspoon

 maple syrup 

pure

⅛

teaspoon

ground turmeric

organic

2

jar shakes of

ground cinnamon

1

pinch

pink Himalayan salt or sea salt

1

packed tsp

coconut oil

solid

1

tablespoon

coconut butter
Instructions
Microwave water or plant-based on high for 2 minutes.  I like unsweetened coconut milk or spring water.

Add all ingredients to the mug and mix with a fork or whisk, thoroughly.

Let it cool for a minute or two and enjoy it.
Notes
Because this is such a superfood loaded drink I like to keep the whisk nearby so I can stir it often.  It tastes best that way.  // You can use whatever type of maple syrup you'd like as long as it is whole and pure rather then processed.  //  Gluten-Free info: Runamok Maple Cinnamon and Vanilla infused Maple syrup flavor is gluten-free and the lines are cleaned in between.  But there are other flavors that are not gluten-free, please note.  I'm not an affiliate just a product lover. // 
Health and love,